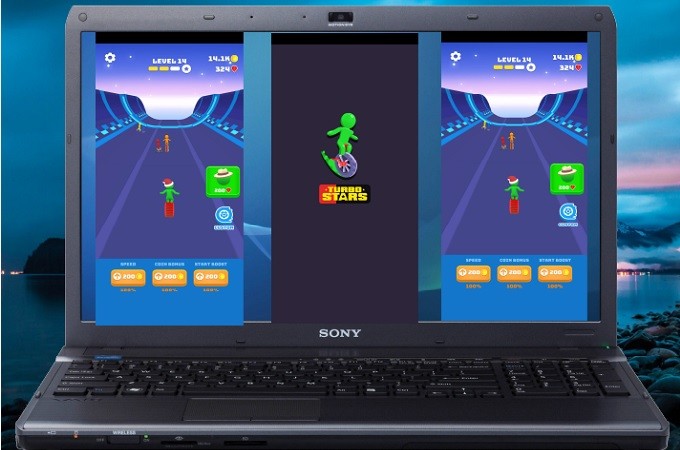 Turbo Stars is another simple, yet addicting racing game. Using your skateboard, you have to win against your opponents in a race. You have to be careful not to fall or run into obstacles along the way. As you progress in the game, the obstacles become harder to avoid. Also, your instrument as you glide changes as you level up. As you progress the skateboard gets more difficult to control. The game will awaken your competitive spirit and your eagerness to be on top. The graphics are best enjoyed if you play this on your PC. That is why we listed two apps that you can use to play Turbo Stars on PC.
How to Play Turbo Stars on PC
ApowerMirror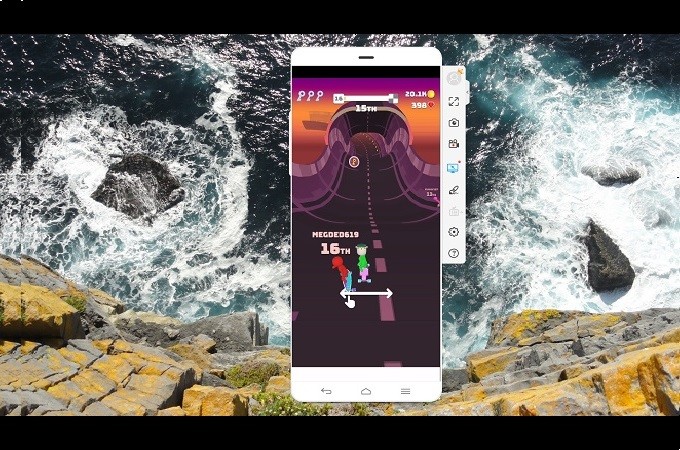 ApowerMirror is a computer and mobile-friendly. It is the best tool that you can use to enjoy playing Turbo Stars. The video quality and screen responsiveness are just some of the noticeable features that you can enjoy. Also, this tool does not eat up your computer memory as much as other tools. If you have a separate hard disk, you can also transfer the file to conserve your internal memory. Furthermore, connecting your devices is easy. You can either choose to connect wirelessly or if you don't want to add up to the network jam, use a USB cable. Sound good right? We will not prolong it anymore, here is how to play Turbo Stars on PC.
Download and install the app using the download button below.
Get a USB cable and connect both ends of the devices.
Once a connection is established, click "Start Now" to begin mirroring.
You also use your computer mouse and keyboard as your controls.
Bluestacks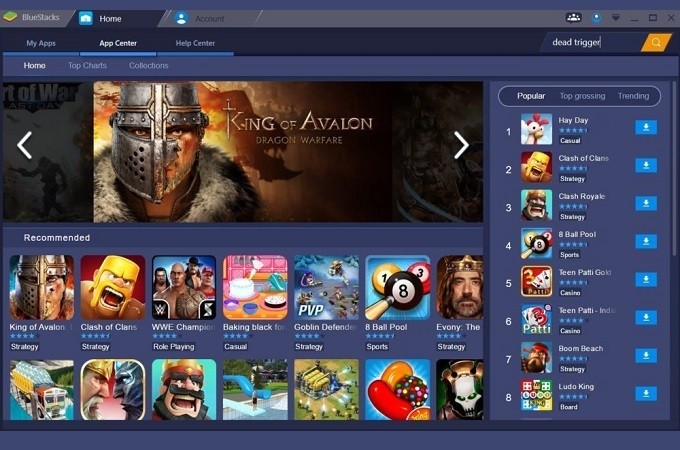 Another app that you can use is BlueStacks. It is one of the best Android emulators for Samsung and other devices that can be downloaded on your computer. This can imitate the things that you do on your mobile device. Most especially play or download games available on mobile devices. The only downfall of the tool is it eats up a lot of memory on your internal drive. Your drive must have high specifications to maintain smooth performance. Yet it is still a good alternative play Turbo Stars on the computer.
Go to the official website of Bluestacks to download and install it.
Look for the PlayStore app and Log in using your Gmail credentials.
After signing in, find Turbo Stars and download it.
You can now start playing the game.
Tips when playing Turbo Stars on PC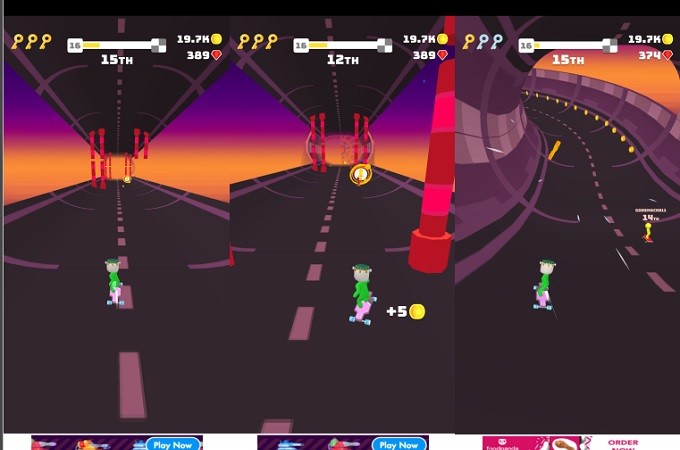 Overtake and throw your opponent.
As you glide down to the finish line, make sure to beat your opponent by gliding as fast as you can. Overtake and throw your opponents to permanently remove them in the race.
Collect as many coins and keys
As you glide down, collect as many coins and keys. But of course, you need to focus on winning. It is recommended to get the coins that are not followed by barriers.
Avoid the obstacles to maintain your speed
Bumping to the obstacles will prevent you from moving fast. Make sure to avoid them to maintain your speed.
Get the sword to destroy obstacles
If obstacles are too difficult to avoid, get the "knifes" that appears on the race track as you race. These knives can destroy the obstacles in your way.
Maintain using the skateboard
Do not use a single cycle. This is slower than a skateboard.
Conclusion
Those are the two tools that are recommended to play Turbo Stars on PC. Both ApowerMirror and BlueStacks can give you the best experience in playing. However, if you want to maintain your PC memory ApowerMirror is recommended. Do not forget to also read the tips to ace the game!