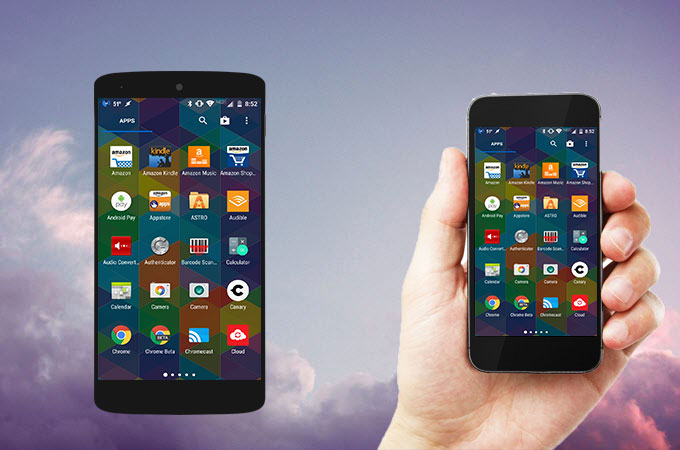 Are you a phone addict who has both an iPhone and an Android? Or maybe your friend only has an iPhone but wants to play your favorite made-for-Android-only game. Whatever the reason, you're here because you're looking for something unique, a tool that allows you to remotely control Android from iPhone. Unfortunately, this function is not supported by most of the mirroring programs. So, we've looked for and found a handy app which offers support for this particular feature, as well as an additional method. Read this article and learn the exact ways to control Android from your iOS device.
Best Way to Control Android from iPhone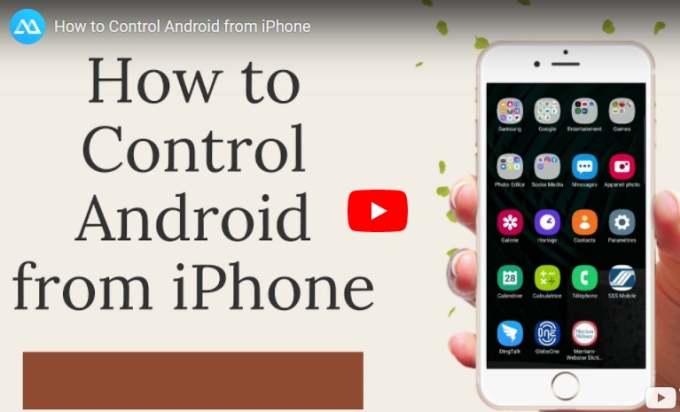 TeamViewer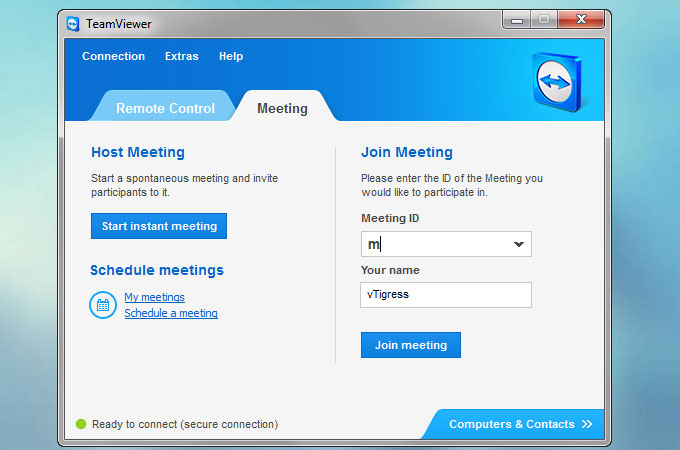 TeamViewer provides you with the ability to remotely control another computer, mobile device, or tablet. It is a free app which can be downloaded to your Android 4.0 or later and iOS 9.0 and above devices. When your mobile device is mirrored to another, the second screen will be able to control the primary device. Hence, you can pull calls, reply to messages, or manage media from another phone. Aside from that, it also possible to transfer data from one computer to another using this tool. Now, let's see how to control Android from iPhone.
Download and install TeamViewer: Remote Control from App Store and get TeamViewer QuickSupport on your Android device.
Launch the app on both devices. Copy the unique ID from your Android and paste it on the TeamViewer app of your iPhone then tap the "Remote Control" button.
Confirm the process by hitting "Allow" on your Android to build connection on both devices. If your iOS device is not recognized, simply repeat the process until you the connection on both devices is established.
Once connected, you will be able to remotely control your Android phone from iPhone. You can access the keyboard by tapping on the arrow symbol at the bottom right-hand side of the interface.
Note: The performance of the app will depend on your internet connection. This means you need to have a strong internet connection in order to avoid lag between your devices. Meanwhile, you can adjust the quality or speed of devices from its settings.
ApowerMirror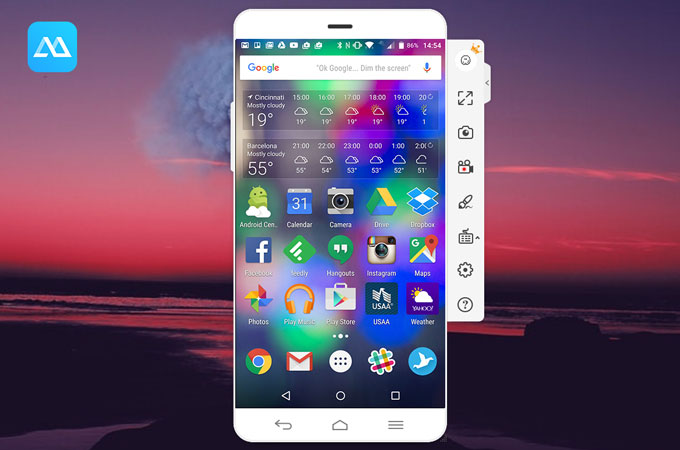 Using TeamViewer, you should be able to control Android device from iPhone. If you want to control your Android from your computer instead, you can use ApowerMirror, one of the best screen-mirroring programs which casts your phone screen to PC with high quality, supporting iOS and Android. With ApowerMirror, you can manage your phone from your PC. You will also be able to stream games, photos, videos and other media on a much bigger screen. It's also possible to compose a text message using your computer's full keyboard. If you want to see your Android gameplay on a wider screen, this tool is a great option. Aside from that, it lets you to take screenshots, record and annotate on the screen, allowing you to add shapes and lines on the screen and add whatever information you need to. To control your Android from PC, proceed to the instruction below.
Download ApowerMirror on your phone and computer, then install it.
Launch the app on both devices and enable USB debugging on your Android.
Then use a USB cable to connect your phone to PC.
Once connected, you can now access your Android from your computer. To use its game keyboard feature, you can access it from the right part of the app.
Conclusion
Using TeamViewer, you can now remote control Android from iPhone easily, allowing you to manage your Android from another room or stream your favorite Android games using your iPhone. However, when your iPhone is not available, you can use ApowerMirror to control Android from your computer. Its other cool features make it worth trying out as it's a great solution for a lot of different needs.