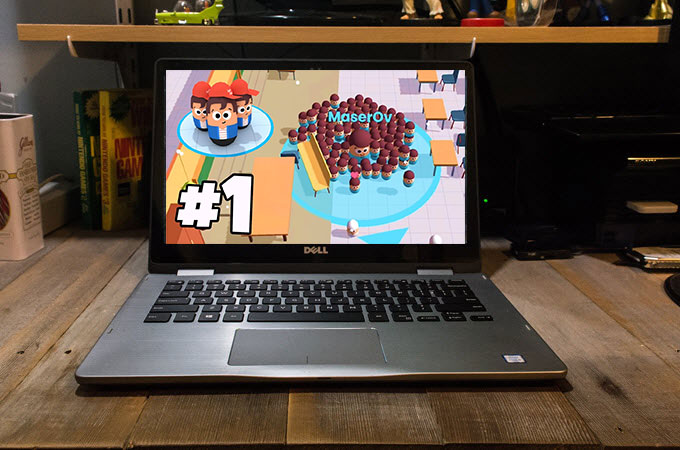 Gain hundreds of followers and become popular with the latest mobile game called Popular Wars. In this game, players need to collect as much as followers from anywhere on the map. You can also grab other player's followers and eliminate them to lead the board. Moreover, the objects and items on the game are destructible that enables you to you to get through solid walls. The game can be played on Android devices but it would be more fun to play it on a wider monitor. This way you won't have to settle on your small phone screen to play your favorite mobile games like Arena of Valor or Popular Wars on your PC. So, without further discussion, here are some the best methods to play Popular Wars on PC.
How to Play Popular Wars on PC
ApowerMirror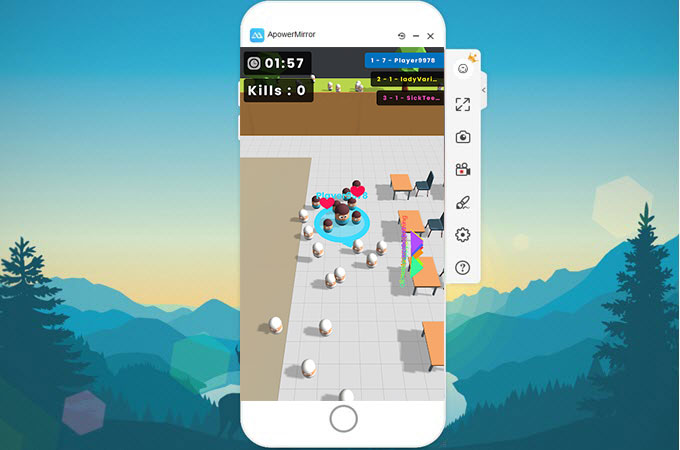 This is a renowned screen mirroring app which supports both Android and iOS devices. This can also be downloaded on Windows PC and Mac. With its simple and clear interface, you can easily mirror your phone screen on a bigger screen. Once your device is mirrored onto PC, you will be able to stream videos photos and other media. This also enables you control your phone from your computer. Therefore, you can compose messages and reply to them using the keyboard of your PC. Aside from that, it has a game keyboard feature so you can comfortably control your character through the assigned keys on your keyboard. Now here's how to play Popular Wars on PC.
Download and install the program on your Android and computer.
Launch it on both devices and use a USB cable to connect your phone to PC.
Then, enable USB debugging on your phone and click the "Start Now" button to start mirroring your device to PC.
After the successful connection, you can now run the game on your phone. Hold the left click of your mouse and hover your mouse to any direction to move your character.
Nox App Player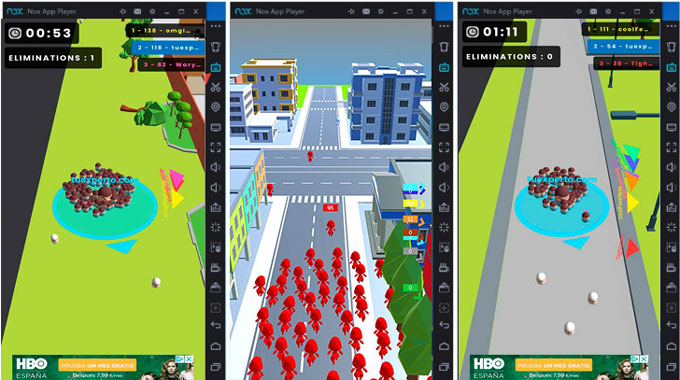 Android environment is now possible on your PC with this Android emulator. Like what we see on most Android phones, we can also find the Google Play Store which enables us to download and install numerous games and applications. This is compatible on both Mac and Windows. With it, you don't have to worry about assigning keys as it has a pre-made game keyboard so you can play a game without any complicated settings. In addition to that, you may personalize the player's settings like custom skins as well CPU resources to get the best performance. This app also features multiplayer which allows users to log in on multiple account at the same time. Follow the guide below to play Popular Wars on the computer.
Get the app from its official site and install it on your computer.
Once done, launch it and wait for the program to completely load.
Then, locate the Google Play Store on the emulator and search for Popular Wars.
Click the corresponding result and install it.
Once all set, run the game and enjoy playing it on your PC.
BlueStacks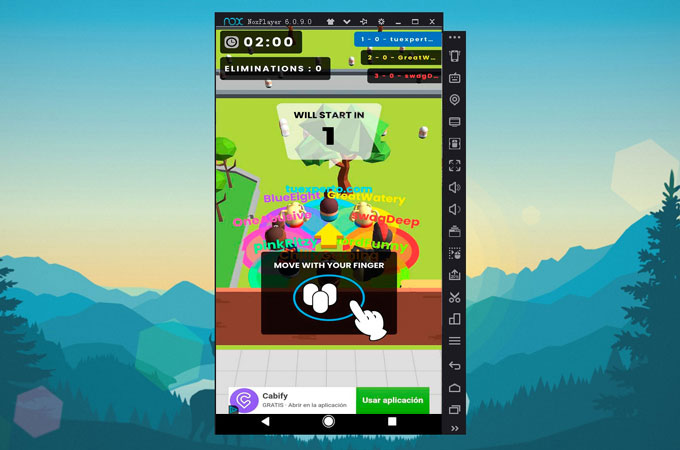 This is another Android emulator which lets you install various Android applications. Upon the startup, it will ask you if you have your Android. If so, you will be able to connect it on your PC and sync all the current apps on your device. However, if your Android is not available, you can still download apps and use them. As far as the compatibility is concerned, it can run lots of Android apps on PCs running Windows and Mac. Moreover, it has a unique function which is running games simultaneously. They run like multiple tabs in a browser so you can switch to different tabs to play your favorite games altogether. Meanwhile, here's an instruction to run Popular Wars on PC.
After you download and install the program on your PC, launch it afterwards.
Open Play Store and search for Popular Wars.
Install it and open the game to play.
Conclusion
To sum up the content, all these tools can help users play Popular Wars on PC. If you are still undecided which one you should use, allow us assist you which one fits your needs. ApowerMirror is ideal if your main purpose is to play the game on a wider screen. Nox App Player and BlueStacks are also great options, yet these require high computer specification to run smoothly.