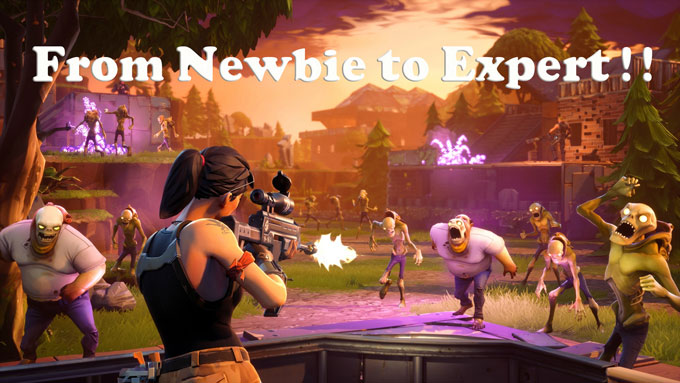 Are you getting tired of the ticky-tacky tower defense game, losing passion in "Winner Winner, Chicken Dinner" or just getting sick of keeping on building a world in the MineCraft alone? If you enjoyed all of them but would need to spice up your gameplay, here comes a new game that combines the characteristics of all aforementioned three games – Fortnite! A cooperative sandbox survival game published by Epic Games. Just like other superb games, you can play with your bros or besties!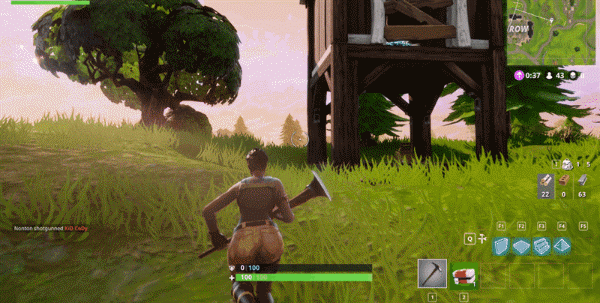 At present, Fornite has been launched on Windows, Mac & iOS and the download resources are available on Fortnite's official site, which means Android players have to wait for a little bit longer.
Tip: If you happen to be a fan of the mobile version but would miss the benefits of the PC game, you can still use ApowerMirror to mirror your phone screen to the computer when necessary. Besides, its Game Keyboard function allows you to control Android games with the keyboard and mouse as well as to set up the key positions according to your own preference.
Till now, Fortnite has created two game modes: Co-op PVE (Save the World) and 100 Player PVP (Battle Royale). Both modes require players to collect resources for building weapons and protect themselves in order to survive the situation. Most beginners have no clue what they should do after landing on the big map.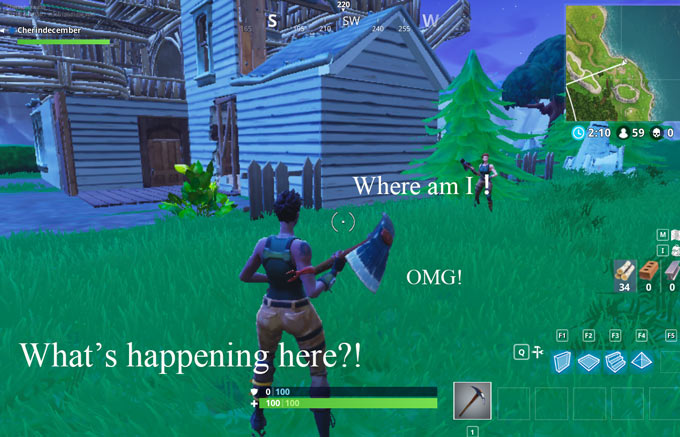 Remember, you always land with a pickaxe first. Use the pickaxe to destroy trees, walls, furniture or any potential objects which can be torn down in order to obtain wood, stone and gold. Then, it is time for you to use these materials to build a defensive construction or set a trap for your enemies. In addition, do not forget to search the place and find more resources like the items shown below: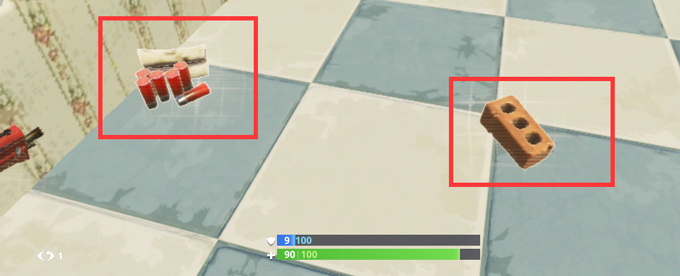 If you happen to have the beginner's luck and land at a place where has the exact weapons you need. Do not hesitate to pick it up by pressing "E". Also, press "Alt" to check out the inventory.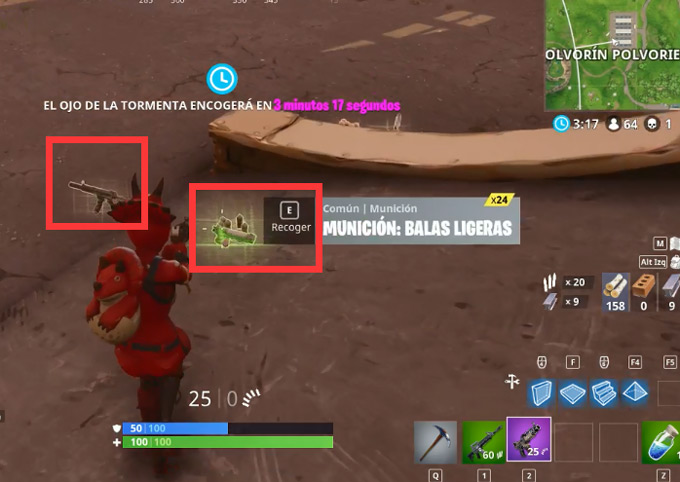 Now, let's get some practical Fortnite beginner tips and make you the master!
Fortnite Beginners Guide
PVP Mode
Fortnite Keybind, Weapon & Position
Below is the recommended setting. Players can alter the settings according to their personal habits or keyboard preferences.

| Keybind | Position(start from left side) | Weapon | Note |
| --- | --- | --- | --- |
| 1 | 1 | Pickaxe | Destroy objects such as trees, walls, furniture, etc. |
| 2 | 2 | Shotgun | Short-range shooting |
| 3 | 3 | Assault Rifle | Mid-range shooting ( Best choice: SCAR & Triple Shot Assault Rifle) |
| 4 | 4 | Sniper Rifle | Long-range shooting (Bolt Sniper Rifle) |
| 5/6 | 5/6 | Exploder | Best choice: Rocket launcher |
| 5/6 | 5/6 | Shield Potion | Choose small jar. (Fastest speed of use) |
| 5/6 | 5/6 | Healing Props | Choose bandage. (Fastest speed of use) |

PVP Tricks for 50V50 Battle Royale

Weapons are color-coded on the level of their rarity: Plain/grey < green < purple < gold.
If blue flare appears when you tear down the objects with pickaxe, there are chances for you to get loot box or extra bonus.
Skydiving skills are not required as in the PlayerUnknown's Battlegrounds. As here, the sooner you hit the ground, the better.
Switch shelters or guns by pressing "F" or "Q".
Remember to build your shelters first before saving your companies.
Blue-colored medicine equals to a 50-point body armor.
Bandage can heal up to 70% blood.
Do not build your staircase too high or you will be killed by the falling objects or by falling from such height.
Cars in the game can't be driven. Do not mix it with PUBG.
You can dance with BGM anytime when you hit "B".
PVE Mode
Element Restraint
Water restrains fire, fire restrains nature and nature restrains water.
The relation between construction material and element: Water restrains wood & brick and nature restrains iron.
How to kill monsters unlimited times and repeatedly:
Go to the camp and kill the monsters → leave the camp after clean them all → wait until the camp is in sleeping mode → enter into the camp and activate it → you can do the monster killing mission again!
Quick way to find treasure chest:
If you shoot at the room and find there are one or more monsters inside, then it means there is at least one treasure chest.
Fortnite PC Requirements
Some people may find that the game cannot be run smoothly on their PCs. Well, there's a good chance that your computer configuration is too low.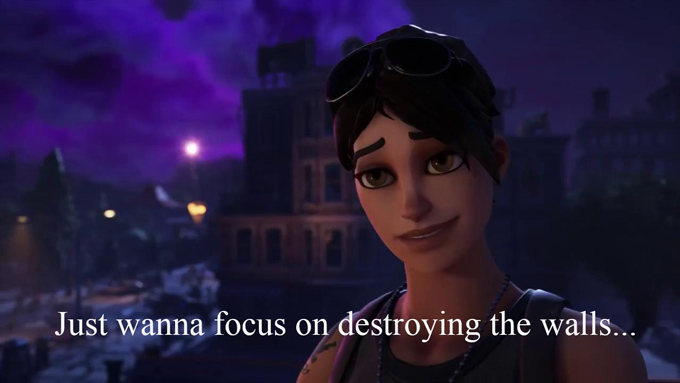 Now, let's check out what the basic and recommended configurations are:
| Section | Basic Requirements | Recommend Requirements |
| --- | --- | --- |
| Operating System | Windows 7/8/10 64-bit + Mac OSX Sierra | Windows 7/8/10 64-bit |
| CPU | Core i5 2.8 Ghz | Core 2 Duo 2.4 Ghz |
| Memory | 8 GB RAM | 4 GB RAM |
| Graphics | Intel HD 4000 | Nvidia GTX 660 or AMD Radeon HD 7870 equivalent DX11 GPU |
| Video Memory | 2 GB RAM | 2 GB RAM |
| Hard Disk Space | 15 GB | 15 GB |
Being a beginner in this game can be stressful sometimes. However, this Fortnite newbie guide will hopefully help you to ease up the tension. In addition, as you become more and more familiar with this game afterwards, you will soon realize that only players who has excellent building skills can stand longer in this game than others. Thus, keep practicing the building techniques so you can yield twice the result with half the effort!