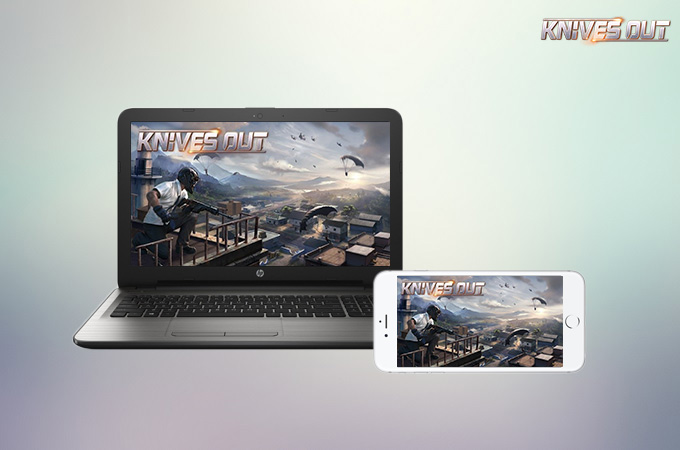 NetEase, the creator of the renowned PUBG, has recently released another mobile game that aroused the interest of battle gamers which is the Knives Out. Set in a 6×4 km arena, a total of 100 players will be deployed on the ground to fight for survival. This has an individual or group mode that requires coordination and cooperation. As the nature of the game requires to focus on many details at the same time, most users search for solutions to send their phone screen to another bigger screen like PC to make it easier. This allows them to control their avatars more efficiently and create a good strategy or tactic. Hence, check out the different ways to play Knives Out on the computer.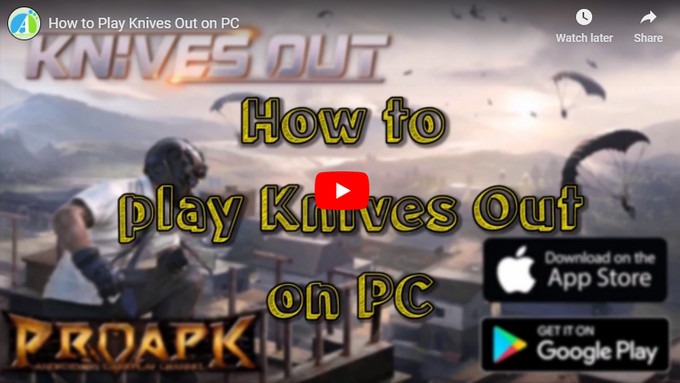 How to Play Knives Out on the Computer
ApowerMirror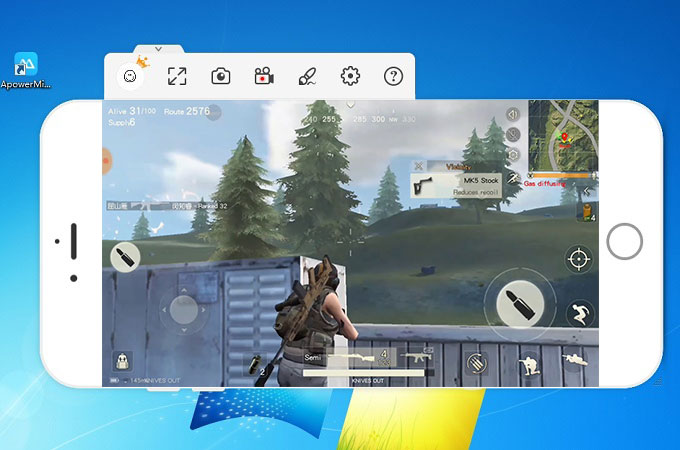 The first and foremost app that you can use to stream your Android devices to Windows/Mac is ApowerMirror. It is an advanced screen mirroring tool which works on various Android models such as Samsung, LG, HTC, and Huawei. This great application lets you connect your phone to PC with a USB cable or via the wireless method. Regarding its distinctive features, the software is packed with different useful functions. In fact, the program is capable of controlling your mobile phones using your mouse and keyboard. The visual keyboard allows you to play the game using keyboard of computer without any limits. Furthermore, individuals may record screen activities and save the recording for later usage. There is also a screenshot tool and a whiteboard marker within the app. In case you have developed an interest, here are the steps that you need to know in order to play Knives Out on PC.
Download ApowerMirror on your computer and Android then make sure that both devices are connected to the same WiFi network.
Launch the application and afterwards connect your Android with a USB cable physically. Allow USB debugging on your phone and click "Start Now" when prompted.
In case you wish to connect wirelessly, tap on the "M" blue button located at the bottom of your phone screen. Once your computer has been detected automatically and listed among the available devices, tap on it.
Open Knives Out on your Android and start playing. Click on "Game Keyboard". Drag to target area and edit key mapping, then you can tap the key to take action.
BlueStacks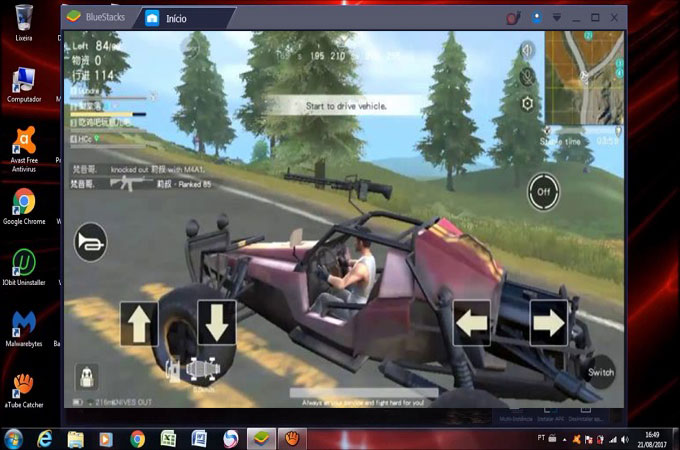 Apart from mirroring tools, you may as well have the option to utilize emulators. One great example of this kind of app is BlueStacks. An emulator allows you to operate a virtual Android device on your Windows and Mac for free. It is renowned because of its ability to handle numerous apps from the Google Play Store including Knives Out. However, there are some drawbacks in using this app. One that needs to be mentioned is that BlueStacks is notorious for slowing down your computer. And even if it's not running on your background, you may still experience lag while you're working on your PC. Secondly, it is slower in comparison to other similar tools. Therefore, if you know other noteworthy emulators, might as well use it rather than this one. Nonetheless, you can always proceed with your gameplay with BlueStacks and here's how:
On your browser, locate the installer of BlueStacks and download it on your PC.
Run the file and install the app on your computer. Configure all the settings according to your preference.
Once the installation is completed, navigate to the built-in Play Store and input Knives Out to the search bar.
Install the app and launch it.
MEmu App player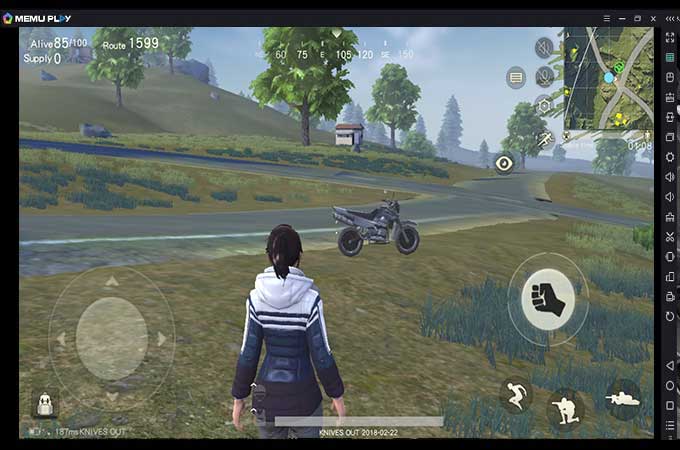 MEmu App player is also a good alternative that can prove to be handy when it comes to downloading and installing Android applications on computers. Like the second tool mentioned, this one also provides Windows users the ability to run Android games without the presence of a physical device. The most notorious function of this program is it can directly transfer files between the emulated device and PC. Hence, if you want to export and import data, you can easily do so. In addition, the latest update enhances the performance of MEmu in dealing with heavy graphic games like Knives Out. With the performance that MEmu offers, it requires a high specifications computer. So, if you have one of that kind of device at your hands, read the full guide below to learn how to play Knives Out on PC.
To begin, install MEmu App Player on your PC and set up your device accordingly.
Next, open the app and go to the Google Play Store directly.
Search for Knives Out and click the "Install" button to get the game on your device set up instantly.
Lastly, go back to your home screen and click on the Knives Out icon to launch the game.
Conclusion
All in all, these three tools can help you start your Knives Out gameplay on PC. To conclude, there are two different methods mentioned above. First one is via the utilization of a mirroring app and the second is through emulators. For those who want to continuously play their games—while riding the train or hanging out with friends, ApowerMirror can be your choice. This app provides an alternative means to play games on a larger screen. And finally, aside from that, it has other functions like the screen recorder that can be used to capture the games without limit. Meanwhile, those who are always on their computer or those who have low memory phone can rely on BlueStacks and MEmu App Player.