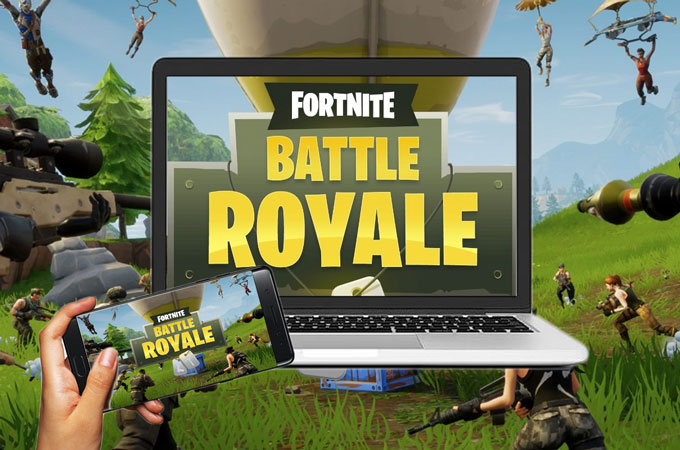 Fortnite is one of the most popular online video games as of the moment. Just like the other battle royale games, your goal is to survive as the last man standing among the hundred players on an island. However, if you want play this on your PC, it is necessary to have a PC with good specifications. And for you to play it well, your PC must have Nvidia GTX or better and with 8 GB RAM as its recommended specs. Fortunately, this is available in platforms like Nintendo Switch, iOS devices, and on Android devices. Thus, if you're interested in playing this game on a larger screen but your PC can't afford it, this article will be your guide, so you can play Fortnite on PC.
How to Play Fortnite on the Computer
ApowerMirror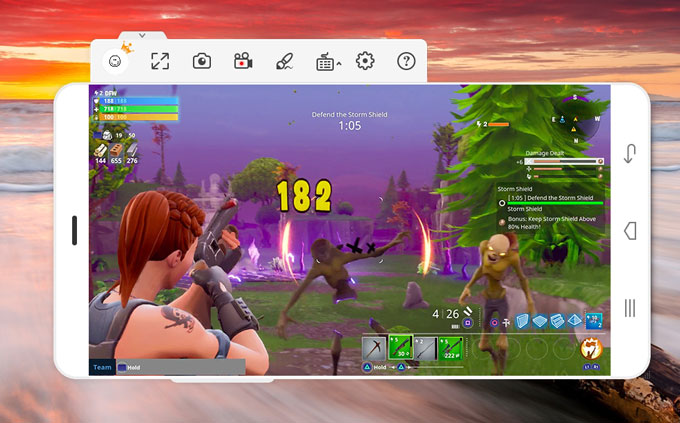 The first way you can play phone games on PC is by using ApowerMirror. This versatile mirroring application lets you play your favorite mobile game, such as PUBG mobile, Rules of Survival, Knives Out, League of Legends, as well as Fortnite, on your computer. With this, you can mirror whatever is happening on your phone without lag and hassle. Aside from that, this app offers you the option to record your screen, take screenshots of your game, and even use its gamekeyboard feature to play with your mouse and keyboard. Below are the steps you may follow to learn how to play Fortnite on PC.
To begin, go to the official site of ApowerMirror and then download the app on your PC. Meanwhile, on your Android, go to Google Play Store, search for ApowerMirror, then install.
After that, launch both applications on your PC and on your phone and then connect them through a USB cable.
On your Android, simply enable USB debugging. Afterwards, tap "Start Now", and your mobile device will mirror to your computer screen.

Finally, open the Fortnite app on your Android and you're ready to play Fortnite on the computer.
AndY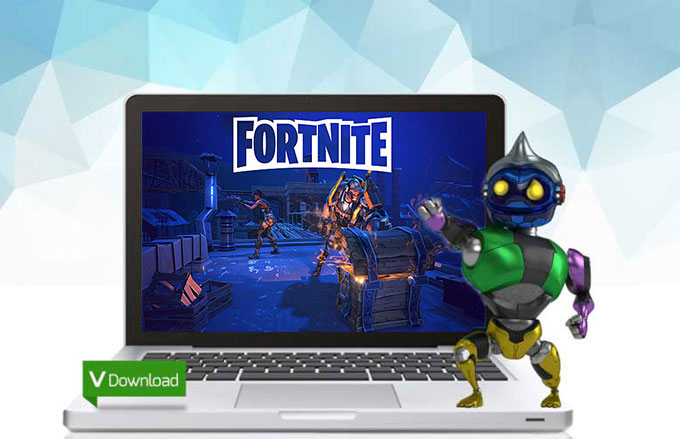 AndY is an Android emulator you can use to play Fortnite on a larger screen. With this app, you can install any Android app you want, including Facebook, Instagram, WhatsApp and more. Also, unlike other emulators, AndY lets you use your Android as a controller when you play, and it even supports PlayStation and Xbox. If you want to use this tool, you can follow these guidelines:
To get the app, go to its official page, then download and install it on your PC. After that, simply run the program.
From the main interface of the application, go to Google Play Store and sign in with your Google account.
After that, type Fortnite in the search bar and then install it. Once the installation is complete, just launch Fortnite and you will be able to play it on your PC.
BlueStacks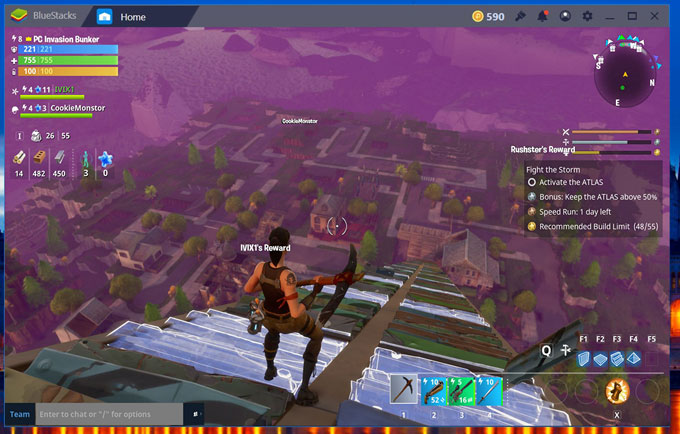 The last application on the list is BlueStacks. This is an Android emulator that allows you to install your favorite Android applications on your PC, including Fortnite. In addition, you can use this program in both Windows and Mac OS. BlueStacks also has a clear and simple interface, which enables you to organize applications easily. Aside from that, there are other features you may use with this app player. Therefore, if you are interested in this program, you can follow the steps listed below:
First, visit the website of BlueStacks and then download it. After that, install it on your PC.
Afterwards, sign in with your Google account, so you can access the Google Play applications.
Then, go to "App Center" and from there, search for Fortnite and install it. When the installation is complete, you can enjoy playing Fortnite on a larger screen.
Conclusion
Those are the ways on how to play Fortnite on the computer if your PC is not good enough or does not have the specifications recommended for this game. With the help of these tools, you can play or access any mobile application on a bigger screen. However, if you prefer to play with no lag, ApowerMirror is the best option for you.