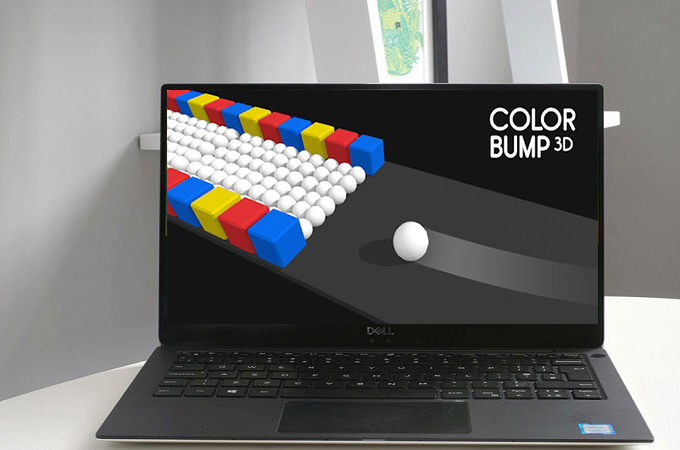 Through the aid of the rapid advancement in informational technology, our digital devices are not only meeting users' basic communication needs. Now, they are gradually emerging as more versatile and intelligent tools loaded with colorful mobile games, through which we fill in our spare time with interactive entertainment. Featuring bright vibrant colors and easily comprehensible controls, Color Bump 3D is an awesome arcade game enjoying a large popularity. You will never tire of it, as it becomes more appealing as you progress through each stage. Instead of being plagued by the possible battery exhaustion of your mobile phone, and for the sake of a more pleasing experience, why not consider playing Color Bump 3D on your computer? Perhaps our tips outlined below will help you in doing so.
How to play Color Bump 3D on PC
ApowerMirror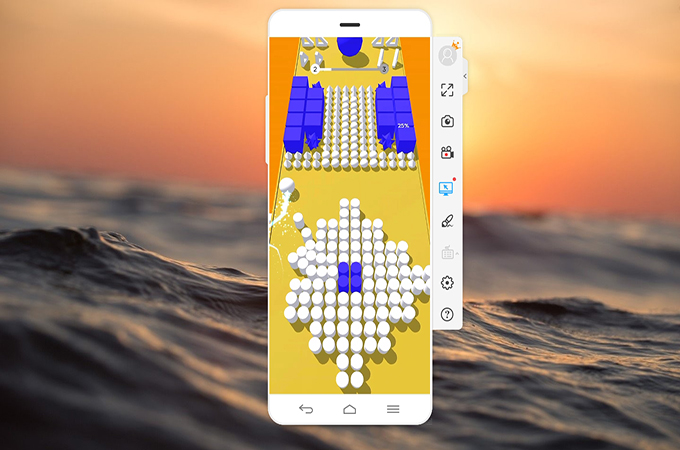 ApowerMirror is an optimal choice. It supports wirelessly streaming video, photos, and other media files from a mobile to a computer monitor or projector. While you are playing the game, display options such as Full Screen mode or Landscape mode will be available, providing you with a variety of viewing options on a more convenient, bigger screen that everyone can see simultaneously. It comes with additional features, such as the ability to record your phone screen and take screenshots. Unlike other similar apps, it offers a great user experience owing to its simple operation and it offers the convenience to record all activity on your mobile screen from your system. To play Color Bump 3D on PC, you just need to follow these simple steps.
Download the application on the PC and your Android mobile device.
Via USB:
Link the two devices with a USB cable.
Go to the "Developer Options", then choose "USB debugging" mode.

Open the app on your phone, when "ApowerMirror wants to record the screen" pops up, tap "Allow" and your mobile screen will be cast onto PC.
Via WiFi :
Ensure that both your Android mobile device and PC run under the same network.
Launch the app on your phone. Then hit the M-shaped icon to let the program scan for available devices. Tap your computer name starting with "Apowersoft", then the screen of your phone will be projected onto PC. Now you can begin to play Color Bump 3D on your computer.
Bluestacks
BlueStacks is a useful program for Android gaming programs. Using this tool, you do not have to be tied to a charging cable when the phone battery is low. BlueStacks offers you a bigger screen, faster game performance, and grants you more accurate controls so that you can better enjoy your gaming experience. In order to enjoy your gaming experience on a larger screen, you should follow the simple steps below:
Download and install BlueStacks on your PC.
Lodge in your Gmail account and create an account inside the application.
Open the built-in Play Store and install Color Bump 3D.
Launch the game and start playing on your PC.
Droid 4X
Droid 4X is another alternative that can be used to play Color Bump 3D on the computer. It is a reliable and robust android emulator and can run on mere basic system requirements. Droid4X supports Windows 10 systems along with previous versions, including Windows 7 and Windows 8. Here is the complete guide regarding how to use Droid4X:
Download the run Droid 4X on PC and finish the basic personalized controlling settings.
The default screen of Droid 4X would be 1280 ×720 landscape, but you can change it to other sizes including 1440 ×900 and 1920 ×1080.
Sign in the Google Play Store and search Color Bump 3D, and then hit the install button to install the game. Upon the completion, you can play Color Bump 3D on your PC freely.
Conclusion:
You can use these tools to play mobile games such as Color Bump 3D on your PC. Among the three tools listed above, ApowerMirror undoubtedly excels on account of its excellent features, consisting not only of casting your device's screen when playing mobile games on your PC, but also taking screenshots, recording, and drawing by using the free tools located on the right side of the program. This application is the best method for you to play Color Bump 3D on your computer.