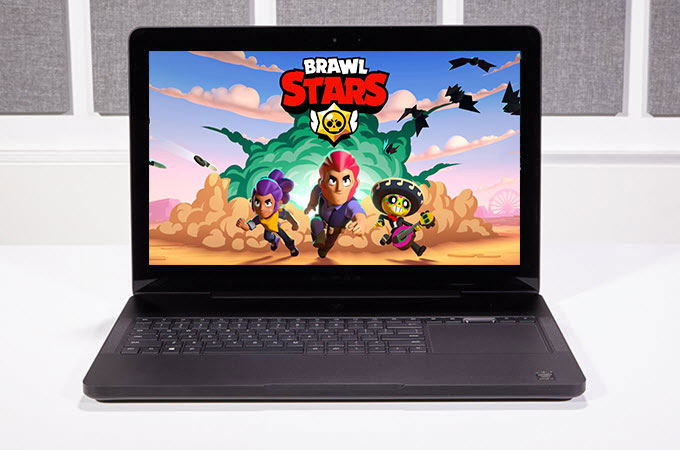 Brawl Stars is a team battle game jam-packed with lots of chaos modes and wild characters to unlock and use. Play and choose from various game modes or find a style that you enjoy to blast and punch your way to resources. These game modes include the following: Showdown, where you play solo or with friends to be the last Brawler standing; Gem Grab, this game mode requires your team to collect gems while fighting to the opposing team. The first to collect 10 gems will win the game; Bounty, this is played by accumulating stars for your group by winning over enemies. The side with the highest number of stars will win the match; Next is Heist, your team should swift and crack the safe that is being secured by your enemies while defending your own from them; lastly, Brawl Ball is a different kind of ball game in Brawl Stars. Here, your team must score two goals before getting blown up. Moreover, an enormous amount of in-game golds and money is waiting for the one who wins the game as a reward. However, you might find it boring, dull, and unexciting while playing with a little screen. Luckily, we have here the best screen-mirroring app where you can play Brawl Stars on PC and enjoy playing it on a wider screen display. Play Brawl Stars on your computer ApowerMirror to take on the world and win overwhelming rewards.
How to Play Brawl Stars on the Computer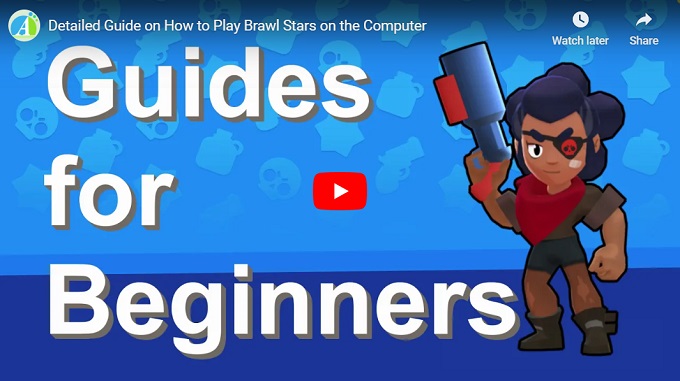 ApowerMirror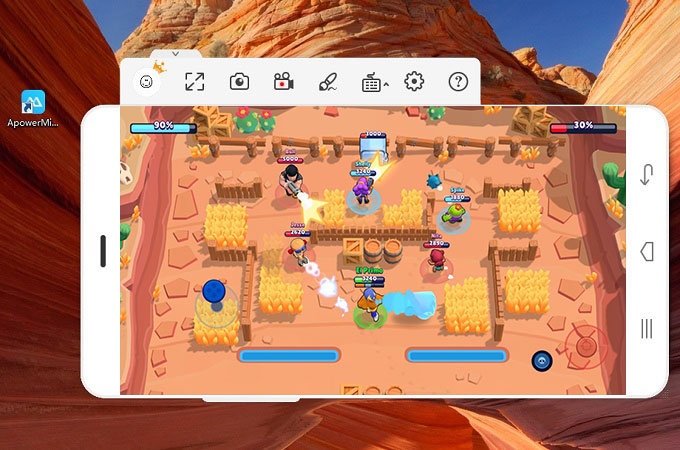 ApowerMirror is the best mirroring application that allows user's phone screen to mirror into a larger screen display. This application is compatible on both Android (for phones and tablets that runs 5.0 and above that supports Chromecast) and IOS (with AirPlay capability) that supports Windows and Mac. It also allows users to control their phone and can play mobile games on pc that makes it more interesting to use. Sharing photos and videos will be so much fun with friends by using this application. Moreover, it also lets users display presentations for classmates or colleagues seamlessly. Sending messages will be more convenient and easy by using the PC's keyboard. Additionally, it provides features to satisfy users' needs by just using this application. Below are the step-by-step procedures on how to play Brawl Stars on PC.
Download and install the application on both PC and mobile device. Launch it afterwards.
Connect both devices using a USB cable or connect them wirelessly via same Wi-Fi server.
On your phone, open Brawl Stars then wait for the game to load.
Click the "Keyboard" icon for the menu bar. Enable the accessibility of ApowerMirror as the specific game detection to activate game keyboard (if asked) and choose controls from the pop-up button. Then, set the key mapping according to your style or preference.
Lastly, hit "Save" icon then start playing Brawl Stars on PC.
Guides for beginners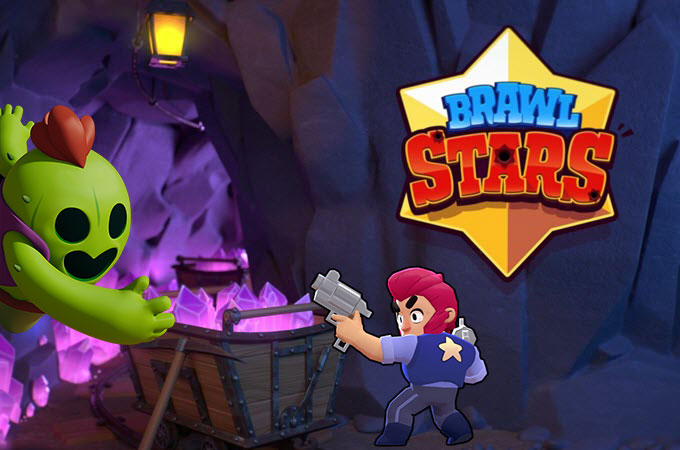 To start playing, each player must give 100 coins to be part of the game, which means that there is a great deal to lose. It is like an entrance fee that allows you to get involved in the battle area where your goal is to finish the game and to collect the box of in-game gold coins as a reward. Moreover, this is a 3 vs 3 matches wherein you should pick the best characters you have in order to win the game. Make sure that your characters are fully loaded to be superior during the game. Read on for the tips and tricks on how to play Brawl Stars on the computer.
Brawl and grab
Grab ten crystals as fast as possible. Do not waste time and energy, smash enemies to collect the crystals that they have to win the game.
Go through the most obstacles
Obstacles on this game can also be a perfect cover when you are fighting. Use them well to escape or evade your enemies' attacks.
Ask for back up
When you encounter a tank type brawler, do not hesitate to call for a backup for it is difficult for you to take that down alone.
Aim for your goal
The mail goal for this game is to collect ten or more crystal. If you already have a number of crystals, just run away for it is the best strategy for this game.
Conclusion
Brawl Stars is absolutely a polished mobile game when it come to its gameplay and technical features. Its overall look and feel are also amazing and best played on a bigger screen that is why we provide you the best way on how to play Brawl Stars on the computer. With this, you may enjoy playing Brawl Stars using your PC seamlessly.