Apple released its new music streaming service called Apple Music to make it easier for people to enjoy their music on iPhone. Except play Apple Music on iPhone, it's also available on iPad, Mac and Windows computers. It comes with a three month free subscription, which allows you to stream music for free. It will cost you $9.99 per month after trial, which is around the same cost as its competitors. There's also a considerable design of the family plan, which lets you share the subscription to up to six people. Aside from online streaming, songs can also be played offline.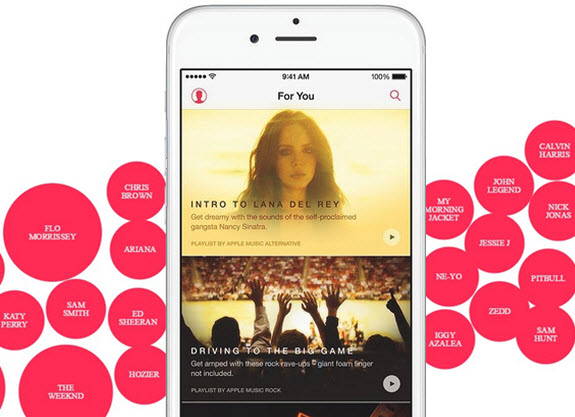 If you don't have Apple Music yet and you want to give it a try on your iPhone, you come to the right place as you'll have everything you need to get started. I'll show you how to get the app, as well as how to play its songs online and offline.
How to Get Apple Music and Enjoy it
You might be wondering why you can't seem to find Apple Music in the App Store. Well, it's because it's not available there. In order to get this app, you need to go to "Settings" and tap "General", select the "Download" and "Install" button to upgrade the iOS to version above 8.4.
Once the update is done, you can tap the "Music" icon on your screen and choose to start the three month free trial for Apple Music. You'll be asked to select your subscription plan, which we already went through on top. Log in with your Apple ID, tap "OK" to accept the terms and conditions of use, and hit "OK" to confirm your choices. You can now start to play Apple Music with iPhone. Tap "For You" at the bottom part of the screen to customize the genres that you like. You can also access other options like "New" for discovering new music, "Radio" to listen to iTunes Radio, "Connect" to follow stations and artists, and "My Music" where you can access all your music. There's also an intelligent built-in search engine for quickly locate the songs you prefer, as well as create your own playlist.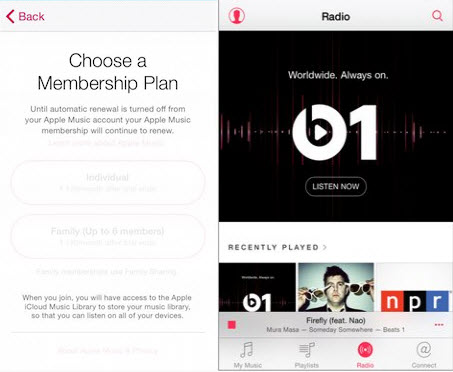 It is simple to stream songs online uses WiFi or data on Apple Music. But if you want to be able to listen to music without network on-the-go and save your cell-phone fee, the best idea is to save songs offline. Remember that every song you save offline would use space on your device, so make sure to free up enough memory space to avoid any problem that may interrupt your operations on iPhone. It's actually pretty easy to do. Go to the song that you would like to download and tap on the three dots or the ellipses on the top of its player, a list of options will then show up. Tap "Make Available Offline" and everything you download would be available under the "My Music" tab.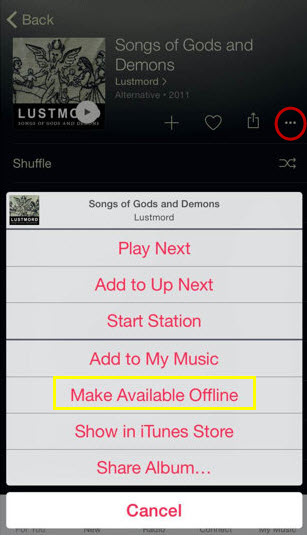 When saving the songs offline, you may be asked to enable iCloud Music Library by going to "Settings", tapping "Music" and moving the slider next to iCloud Music Library to turn it on. However, it doesn't work all the time so you might experience difficulties downloading music offline. If this is the case, there's another tool that you can use to save Apple Music songs offline.
Alternative Way to Play Apple Music on iPhone
Streaming Audio Recorder is the solution if you can't download Apple Music on your iPhone to play offline. It's an easy and effective tool that can record any sound, including internal sound from video, radio or external sound through mic. Once the songs are recorded, you can then transfer them to your iPhone via iTunes so you can listen to them anytime. Here's a step by step guide on how to do this:
Download Streaming Audio Recorder from the site and install it on your computer.
Open the recorder and configure the settings by entering "Settings" menu under the gear icon.
Open the latest version of iTunes and enter "Music", play the music that you wish to record.
Back to the recorder, click the "Record" button on the tool. You will see the timer is running while recording the songs.
Click the "Stop" button once done, switch to "Library" interface to check the recorded songs.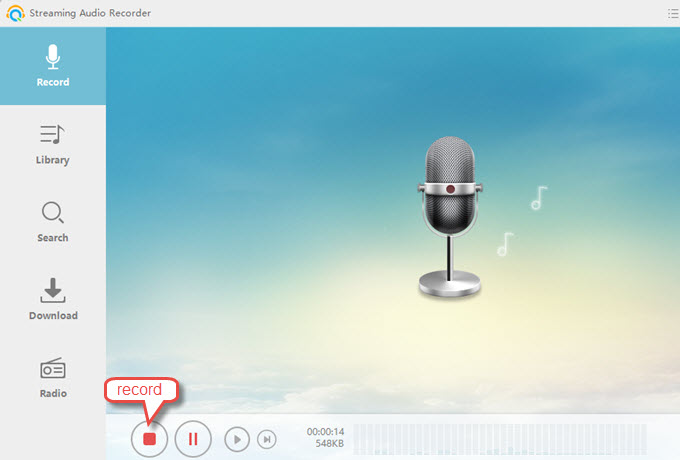 You will find that the songs have been tagged with music info. In this case, you can play, convert and edit the audio efficiently. To export the music to iPhone, select the songs and click the "Add to iTunes" button at the bottom of the interface. A new window which contains the selected files will pop up, click "Start" then they will go to your iTunes library. After that, you can connect your iPhone to the computer so you can transfer them. When it is finished, pick your iPhone, enter "Music" to play the songs without limit.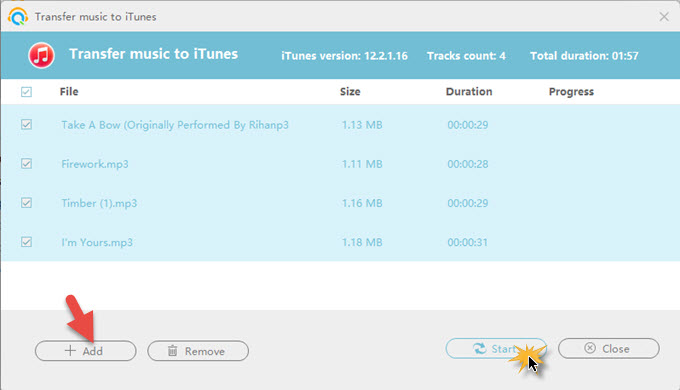 Music lovers would find it interesting to play Apple Music on iPhone, especially it also offers exclusive contents to users. However, if you want to listen to your favorite songs offline but the option to download music from the app is not available, Streaming Audio Recorder is a great tool to use. You can record any songs that you like from any source and enjoy listening to them offline on your device.