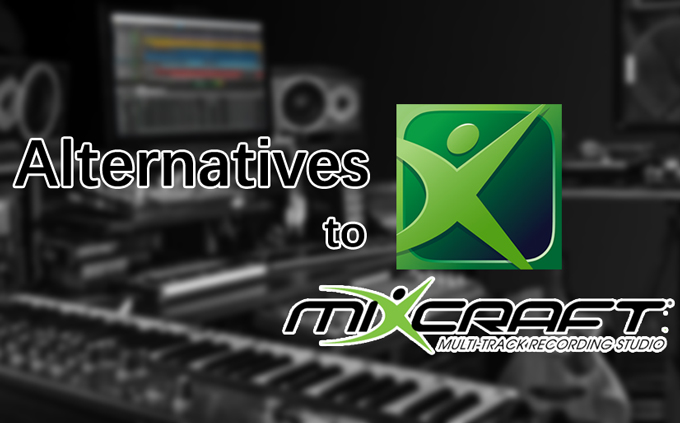 When it comes to recording and creating polished, professional, highly creative audio files, one of the most popular software that comes to mind is Mixcraft. It is able to record unlimited number of audio tracks, support of different audio file formats, tons of sound effects to choose from, professional virtual instruments, and other technical audio editing options to make your music just in for the right beat.
Beyond its glorious and well known music recording and editing features, sadly Mixcraft is only available for Windows users. Additionally, this software doesn't come free but rather marketed in a high price tag. Beginners and music lovers with little background about sound editing will equally find Mixcraft very difficult to use. On the other hand, due to its diverse and comprehensive audio editing features, an increasing number of Apple fans are still willing to download Mixcraft for Mac. How to do it? See below.
How to Utilize Mixcraft on Mac
Boot Camp is a built-in utility tool presented on every Mac. It allows you to install and run any Windows program without sacrificing quality as well as speed. Unlike other software emulation or virtual machines, it utilizes the hardware of your Mac to fully run Windows applications. Depending on your Mac's configuration and OS version, Boot Camp supports Microsoft XP, Windows Vista, Windows 7 and Windows 8.
To be able to run the latest Mixcraft 6 for Mac OS X El Capitan, you need to install Boot Camp first. Here's how:
1. Make sure that you have all requirements as presented below.
An Intel based Mac complete with accessories.
Mac OS X 10.5 or later.
Latest firmware updates.
Boot Camp assistant which can be found in "Applications" – "Utilities".
A Windows installation DVD or ISO data downloaded from web.
2. Before installing it, make sure to backup all important files.
3. Run Boot Camp assistant and restart your Mac, open Windows installer and follow on-screen instructions. Make sure that all necessary Boot Camp drivers are installed to support your hardware.
4. Restart your Mac and switch to Windows Operating System.
5. Download Mixcraft from the official site and install it by following the guide.
6. Run it, record audio you want or load an audio file to do editing jobs.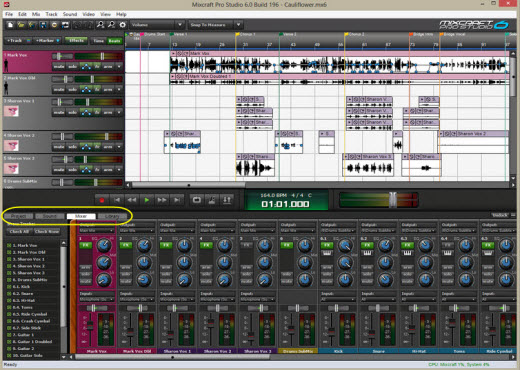 Installing Boot Camp is the only way that you can possibly run Mixcraft for Mac. But beginners and even advanced users might find this process too complicated. If this is not your cup of tea, look for efficient Mac-compatible audio recording programs that function the same if not better than Mixcraft.
Best Mac Programs like Mixcraft
Apowersoft Audio Recorder for Mac
One of the best alternatives over Mixcraft is the Apowersoft Audio Recorder for Mac. Not only does it come fully compatible with Mac OS X El Capitan and later, but it can equally record both internal as well as external audio sounds. With this program, you can capture MP3s playing from online streaming websites such as VEVO, MySpace, Pandora, YouTube, etc. with such ease and comfort. Best of all, it can capture audio files whilst preserving quality.
Aside from recording loseless audio manually, this software is equipped with a convenient built-in scheduler which helps to capture any audio files even when you're not around. It has an intelligent ID3 identifier and editor for easier music management. Furthermore, this Mixcraft alternative for Mac offers a smart music editor which lets you split, separate, filter ads, trim, and edit music files according to your desires. After editing, you can export audio to a wide variety of formats including, M4A, MP3, OGG, AC3, M4R, AIFF and all others.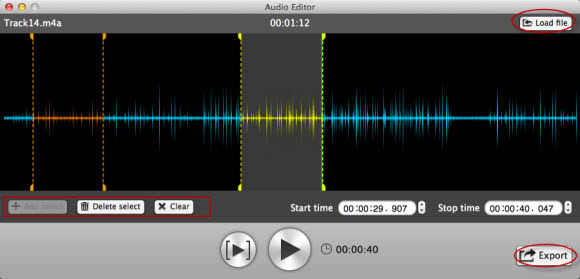 Garageband
With Garageband, it is like having a complete music studio right inside your Apple PC. It comes with different musical instruments such as keyboard, synths, orchestral, percussion, guitar presets, voice and virtual session drummers. This tool allows you to play, record, create and edit great sounding songs.
What makes Garageband a wonderful program is that you can easily record, mix and master your own songs. It has a simple-to-use interface and visually appealing instruments to finish your track like a pro. You can also use Garageband to publish your own song worldwide by sharing it to social networking sites or exporting it directly to iTunes. And with iCloud support, it is easy to update sessions on your iOS device.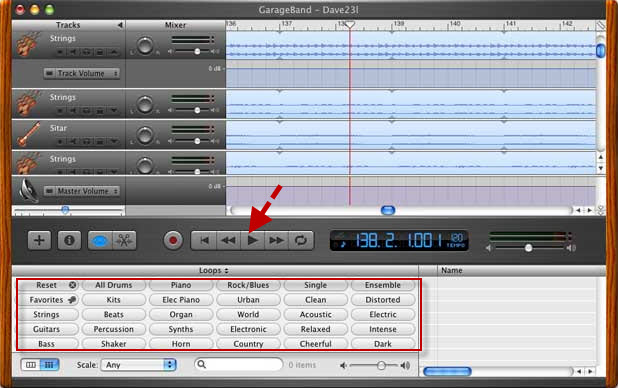 Mixpad
If you are having a hard time running Mixcraft for Mac OS X El Capitan, you might want to consider using Mixpad instead. Mixpad is a multi-track audio recorder and mixer. You can use it to create your own multi-layered tracks by means of a simple drag and drop, add effects and export them into multiple formats, mix an unlimited number of songs, edit vocals, trim audio tracks and many more.
Mixpad allows you to create your own music mash-ups or record instruments together with vocals to come up with a great audio production. After which, it gives you an option to burn it to CDs or upload online for the world to enjoy. Mixpad is compatible with Mac OS X versions 10.9 and later.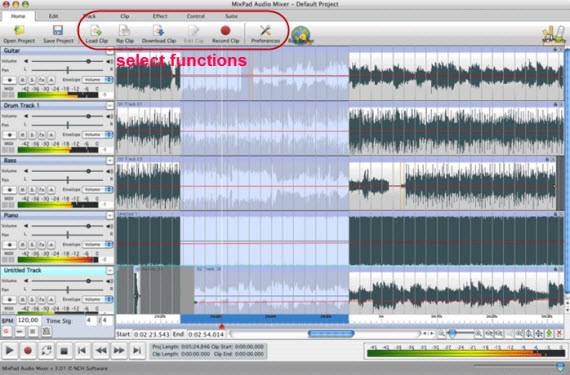 There are many Mixcraft similar tools for Mac, some are deemed towards music editing while others offer a complete music recording as well as editing experience. When choosing the right tool, take into consideration the price and full features of the software. Additionally, make sure that it comes fully compatible with latest if not the most recent Mac OS X version and that future support is available. Last but not the least, check if it is easy to use. Considering from the three aspects, Apowersoft Audio Recorder for Mac deserves you to have a try.