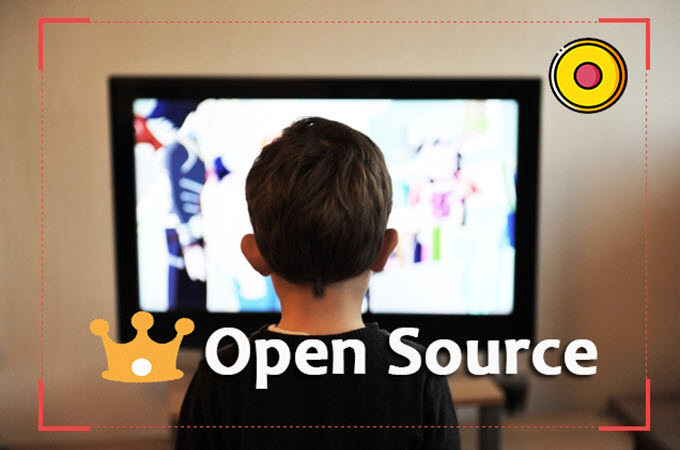 When making a visual presentation that requires you to record your screen activities, the best way to do it is to use a screen recording app. At these times, an open source screen recorder that can help you capture motions from your computer free of any charge certainly sounds handy right? And the good thing about these open source tools is that you can use them right away without spending even a single dollar, yet it provides you with the same function that the paid programs offer. However, using an open source program is a little bit risky, since some tools may contain malware or adware. To avoid any hassles, here are finest open source recording programs that you can use.
Finest Open Source Recorder
If you are looking for an open source recording software, then the first tool to consider using is called OBS, short for Open Broadcaster Software. This screen-recording tool is currently available on various platforms that include Windows and Mac. Many users may know this tool as a game recorder, but it can in fact be used for other screen activities as well. Aside from capturing your screen, this program also offers video streaming and video editing features. It also has an audio mixer and other audio options that can help you produce a better recording. To properly manage your layouts, a modular dock interface can be used with just a few clicks.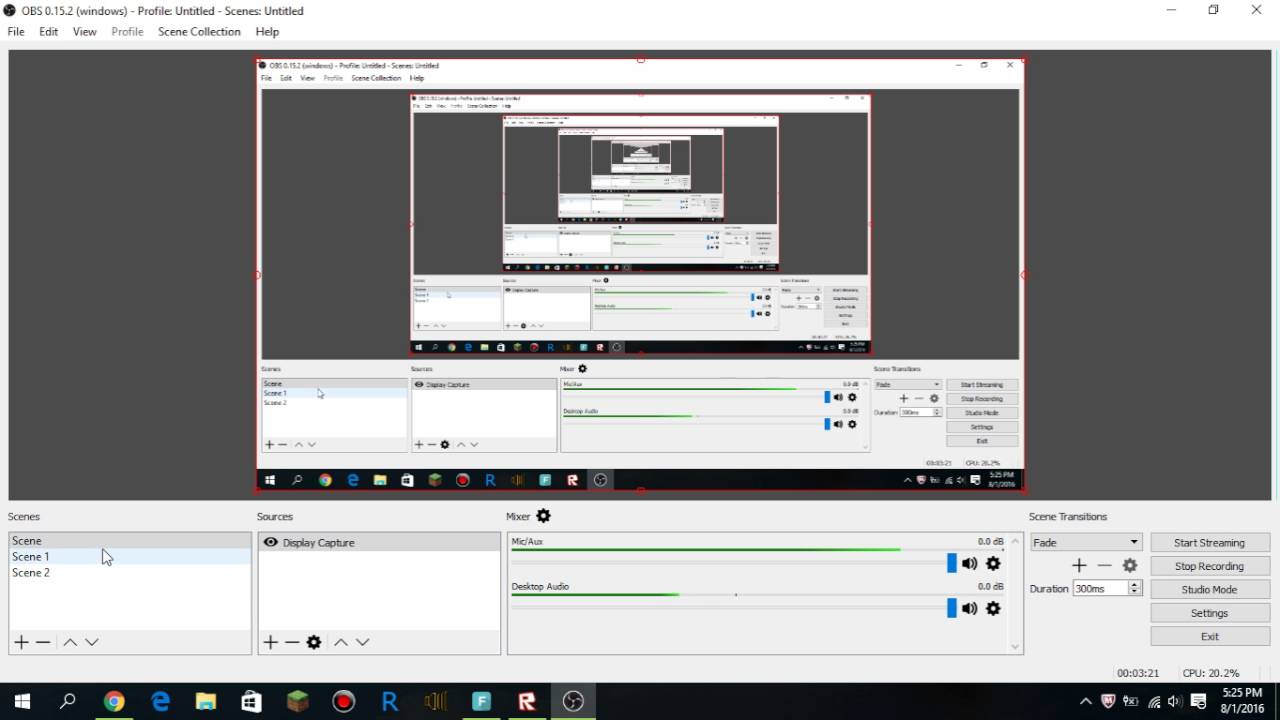 The next program on our list is ShareX. This open source screen recorder has been out for more than a decade and it's available on all Windows devices. In recording your screen this tool provides two major recording modes; whole screen and regional recording. In recording region you can select if you want to use rectangle, eclipse, or freehand. Other useful functions that this program has are the annotating tool and video sharing, which are both must-have functions to further manage your video clips. All of these functions being included are not too bad for a free program.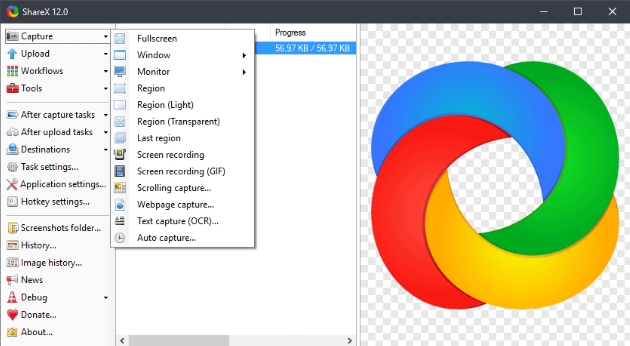 Another tool that is considered to be one of the best open source screen recorders is called CamStudio. This free program is available for all Windows and OS users. Upon using this program, you'll be able to record your screen along with the audio. If you want to add some markings like lines, shapes, texts, etc., then this application has an annotating tool that you can make use of. This screen recorder also offers Webcam recording, which is beneficial when making reviews and commentaries. However, this program creates AVI videos and turns them into SWF files that are not supported by some devices.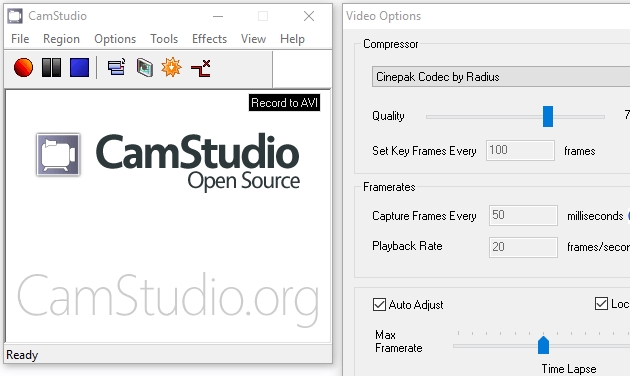 The next free open source screen recorder on our list is known as JetScreenRecorder. This screen recorder may not be that famous as the other screen recorders on this list, but it provides good recording functions in spite of being an underdog. This Windows oriented application can help you record your screen and audio of your choice. It has an easy to use interface, provides options to set your recording quality, and it's not infested with adware. So if you need a free screen recorder right away, better try this one.

The last on this list is Captura. This open source recording program has a neat user friendly GUI and it's available to all Windows PC users. When recording with this tool, you are given the opportunity to capture specific regions, windows, or screens. It also includes solo game capturing function which is what gamers wants. You are also allowed to record keystrokes or mouse clicks, plus it can record webcam feeds. As for your output, this recorder supports AVI, GIF, and MP4. Its simple, yet productive functions helped Captura make its way to this list.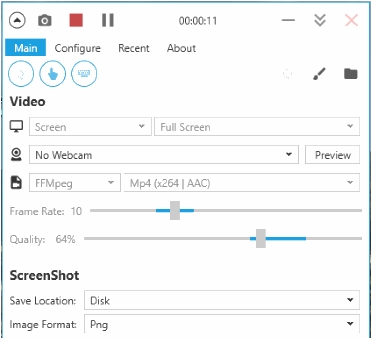 Conclusion
Whenever you are in need of open source screen recording software, then you can easily refer to the applications listed above. All of them are free to use so it means you can grab any of them and use it right away. But keep in mind that these are tested open source applications. If you are going to try other program that are open source, then make sure that they don't carry any adware or malware that can harm your device. For any comments and suggestions, kindly leave them below.