Playing PC video games is the most popularized thing in people's leisure time. Many of us have played at least one of the games among Vice City, Mass Effect 2, Command & Conquer, Minecraft, The Sims, and Warcraft III: Reign of Chaos. However, except the joyful game experience, some may need to record game play for sharing with their co-players or making tutorials. Therefore the question has been raised, "which is the best video game recording software"? There are numerous recording applications that can be found across the internet, but a portion of them do not work as described. So for this concern, we have evaluated the screen recorders who proved to work for game recording.
Finest video game recording software
#1. Apowersoft Screen Recorder Pro
If you are looking for a simple yet powerful video game recording software, then you better try Apowersoft Screen Recorder Pro. By using this app, you can record any game play that you want without any problem. Moreover, this application allows users to record the full screen game or windowed game along with screen annotation when playing. And both audio from your gameplay background and your commentary can be captured. Additionally, you are also allowed to upload the recorded game video to YouTube or FTP for sharing easily.
Pros: Easy to use, provides smooth recording, various features such as screenshot making, real-time editing and video uploading
Cons: It costs $39.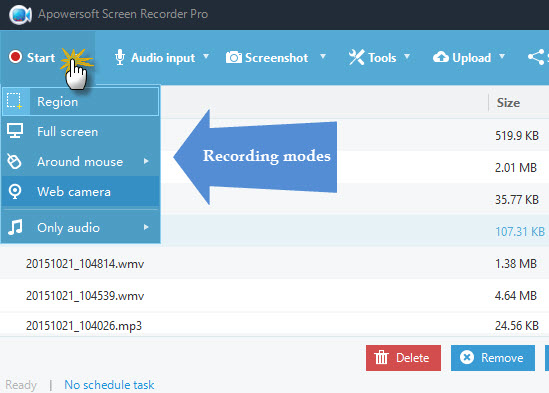 To have a great recording experience, you can get this program by clicking the download below.
#2. Fraps
This application is considered to be one of the most popular game recording software that is out on the mainstream. Many gamer often use it because it provides a high quality video output. Moreover, this software also features frames per second counter, screen capture and many more. Plus, it allows users to select the audio source prior video recording. But some users complain about the large video files it generates.
Pros: Captures high quality footage
Cons: Produces too high video file size, does not have streaming options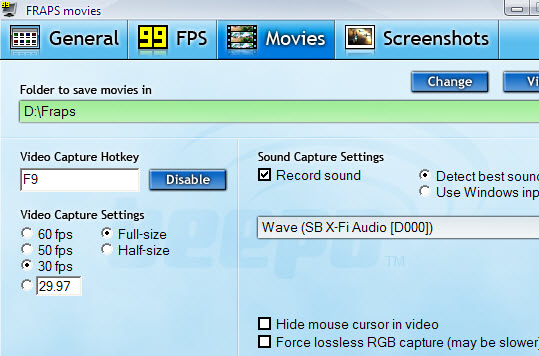 #3. ZD Soft Screen Recorder
Another video game recording program is the ZD Soft Screen Recorder. Users can make use of this software to make high end video game on Windows. Aside from making game videos, it also supports capturing desktop, streaming videos and webcam. In addition, this tool also gives you the ability to set timer for recording automatically at fixed time However, you may need a pro version to get unlimited features.
Pros: Easy to use interface, supports making schedule recording and taking screenshots
Cons: Video settings is limited, can't go for higher resolutions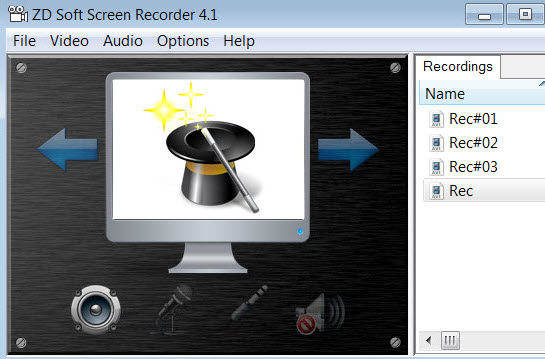 #4. Dxtory
Dxtory is another video game recording software that can be used for DirectX and OpenGL Applications. This program provides great quality of game play video recordings, and capable of recording videos at high frames per second. And this software also supports taking screenshots and saving as image in BMP, TGA, JPEG and PNG. However, its interface is not intuitive, since there are a bunch of settings and it's hard to find those that you prefer.
Pros: Capable of recording videos up to 100 frames per second, supports taking screenshot
Cons: It lags during game play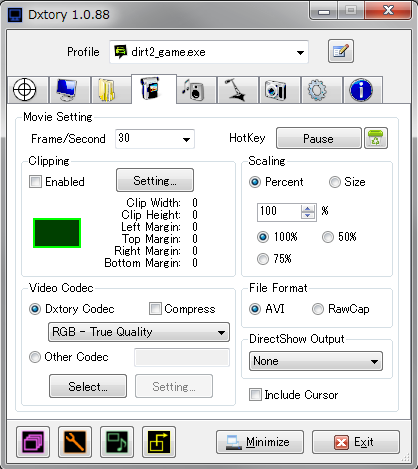 #5. D3DGear
The next video gaming recorder software is the D3DGear. This application provides its users with robust features while maintaining a user friendly interface. Furthermore, there is no slowing shown with this app either during the game play or while saving the recorded videos. And the most popular feature that this app is that is allows live streaming to different streaming page by simply hitting the broadcast button.
Pros: Enabled live video streaming
Cons: Pro version is expensive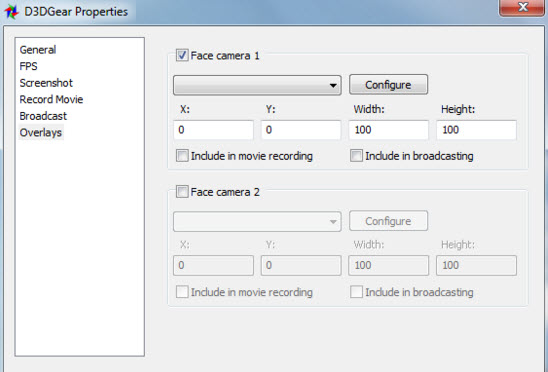 Conclusion
These are indeed the best video game recording programs that every user can utilize. The quality and stability must always be the concern against the complexity of the program. Furthermore, users must be aware that poor computer performance may cause lag in recording. The higher the processor and memory usually the smoother it will be in recording the game. It is also important to have an adequate hard disk space for saving, especially if you are planning to record a longer game play. On the other hand, if you wish to share screenshots of your game play achievements online, then you can try a wonderful tool that you can get from screenshot.net.