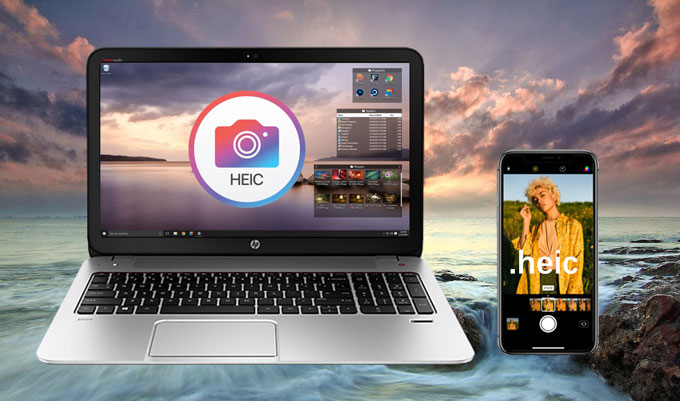 Apple adopted the new HEIC format of image along with the release of iOS 11, and the new image format has become a hot topic throughout the web. Indeed, it is a great improvement for the limited storage of iPhone. However, it poses a question to PC users: is there any way to open HEIC file on Windows? For now, Microsoft has not yet provided a native application that supports this HEIC format images. But here are tools available for opening HEIC images on PC. Proceed to see the solutions.
Apowersoft Photo Viewer
Apowersoft Photo Viewer is an image viewing app that can be used to open HEIC images directly on Windows PC. It has a simple interface and is easy to use. With it, you can open and view HEIC images on your computer or save HEIC photos as JPG or other common formats of images. Let's learn how to open HEIC on Windows with this HEIC photo viewer.
Download and install Apowersoft Photo Viewer onto your Windows PC.
Launch the program once you have transferred HEIC images to PC, and you'll be directed to the main interface.
Click on "Open" or drag the HEIC images that you want to open and view to the window. Or you can go to the three dots like main menu, find "Open" to select and open HEIC images.

Afterwards, your HEIC images will be opened and the preview of other images in the same folder will appear as well. If you don't want to see the preview, show the toolbar to turn off the thumbnail by switching left on the "Thumbnail" button.

Then, you can freely use the toolbar located at the bottom of the program to manage your photos.
Except for this tool, you can also use some other alternatives to open HEIC file on Windows PC.
Alternatives to open HEIC on PC
Apowersoft HEIC converter
To open HEIC on PC, you can convert the HEIC images to JPG and then open and view it on Windows PC. Apowersoft HEIC Converter is one of the best free online tools that you can use to convert HEIC to JPG. To use it, just go to the official website, and you will see a box where you can drag HEIC images in. Click on the box to choose the HEIC image you want to open, and it will convert the images automatically. The conversion will be done in seconds. After that, you can view your images converted from HEIC format.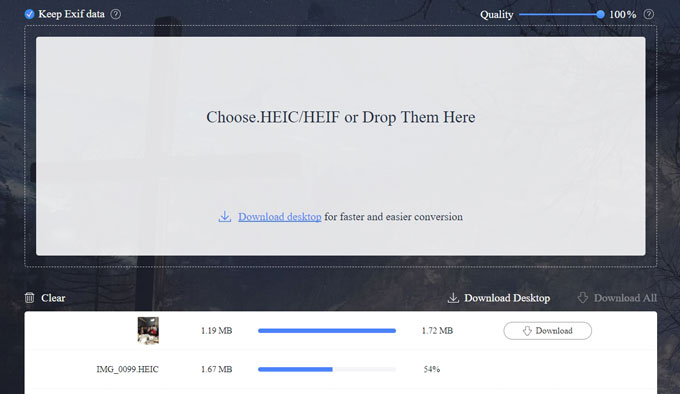 Dropbox
Apart from this converter, you can also use Dropbox to open HEIC files. Simply open Dropbox app on your iOS device, click on the "+" button to upload photos. Select HEIC images that you want to open on your Windows PC, then choose a folder and hit on "Set Location" to save these HEIC images. Also, you can save the HEIC photo as JPG if you want. Then you can start to upload. Once it's done, launch Dropbox on your computer and open the HEIC images by going to the folder you've set.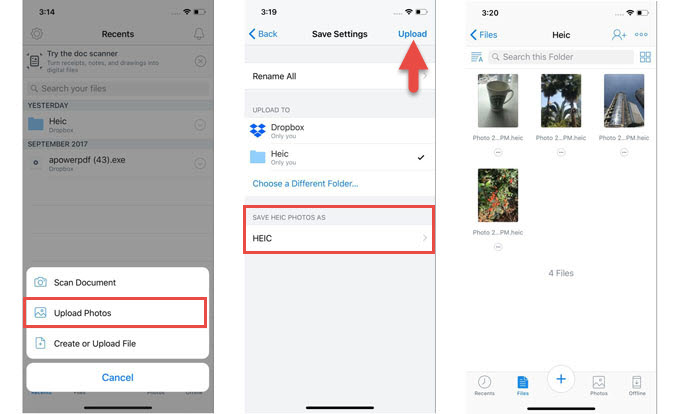 Google Drive
Google Drive is another tool that you can use to view HEIC on PC. Launch Google Drive on your iOS device and go to "My Drive", click on "Upload" to select HEIC photos and upload to Google Drive. Once finished, you can start Google Drive on your Windows PC to open HEIC images.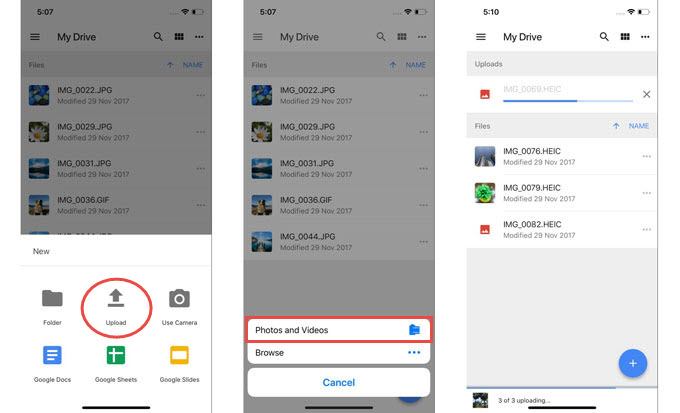 Among the above mentioned methods, the most direct and simple way to open HEIC file on Windows PC is to use Apowersoft Photo Viewer, and you don't need any internet access to open HEIC once it has been installed onto your computer. Also, your privacy will be kept since it's a desktop application, and all the data will be saved to local drive. By the way, you can also choose JPG as your default image format. Just go to "Settings" > "Camera" > "Formats" to disable High Efficiency and select "Most Compatible".