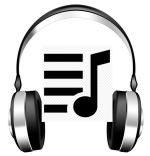 You are out and about during your day and your eardrums, like incredibly sensitive radar, pick up on a myriad of sounds that harmonize together in a rhythmic combination. Literally, you know that it's the music  to your ears. Though you're able to attain the music's info, but after jotting it down on a piece of paper, you suddenly realize that you have to pay for it. This is quite common that many songs can be be obtained from web directly. Some music can be downloaded while others cannot. Even a single track of an album can be rather costly for enjoying within a few minutes. There is an alternative way to once again listen to that tranquil song – stream free online music playlists.
Many people listen to music playlist online, the reason is because of the convenience that people tend to spend 3-5 hours online per day. Playing the music playlist is quite easy since you don't have to spend time and energy find songs one by one. Besides, when you listen to the playlist, the songs will auto-play continuously.
Best Websites to Play Free Web Music Playlist
There are many websites that offer multitudes of music playlists, though there are six that have been voted as the best by users. Each music playlist site will have its highlights and advantages, the below discussions will show why they are the best choices.
8tracks is both an Internet radio station and social networking website that allows people to create a playlist of up to eight tracks. The site allows for users with a free signup account to either browse mixes created by other users or create their own. Despite the free service, in order to access even more functions on the site, you can pay some dollars to become the premium member. 8tracks users will be able to use several functions such as shuffle, repeat, and random play on their selected tracks. The highlight is that 8tracks randomly selects songs based on the user's initial choice, for example, a user picks folk music to play and 8tacks will randomly select other tracks that belong to the same type. Another highlight is that due to music license, 8tracks limits the number of tracks a user can skip every hour. The advantage for 8tracks is that there are contests for the best mixes as the winner may win anything from money to fashion.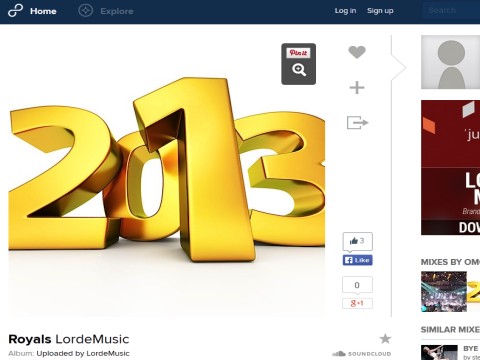 Playlist is the runner-up on the list as it offers over 7 million songs. Playlist has location limitation, so only United State users can listen to online music playlist with ease. However, if you have signed up with a free account in the US, your playlist and personal data is saved. Although Playlist is in beta version, it promises to offer better functions and services than other platforms. The highlight that Playlist has is that it values its users, so one is not interrupted by commercial breaks in between songs. The advantage of Playlist is that better music is given depending on how many thumbs ups and downs a track receives, so that means the more tracks people listen to, Playlist will be more accurate in recommending the popular songs to people only.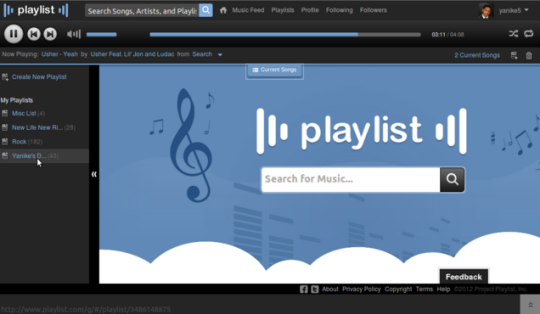 Grooveshark
Swimming behind with only its fin exposed above the water's surface in third place is Grooveshark. Grooveshark offers an avalanche of over one billion sound files added per month and streams over fifteen millions songs for users to enjoy. The site allows users to easily search and find music by song, artist and album, browsing friend's activity and playlists of other users. And Grooveshark users can share and email their playlists to others through social media. Users are also encouraged to use a "Community" section that allows one to follow a friend's activity. The advantage of Grooveshark is that it offers two basic accounts without fees, though there is a subscription option that allows users to both interact with their free online music playlist on mobile devices and avoid encountering banner ads.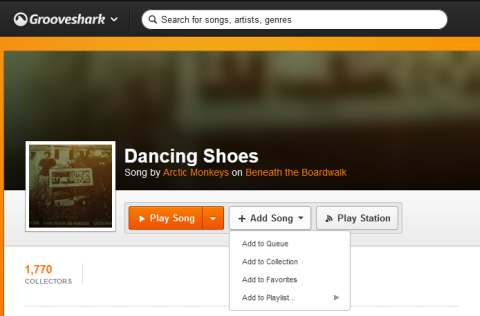 Hypster
Walking in on the list at number five in a stylish hoodie and headphones is Hypster. Hypster boasts to be among the world's largest music community that is enjoyed by four million online users. The function of Hypster, unlike other music playlist sites, is that one can build a playlist with friends. The site emphasizes on content between both friends and other users like sharing the latest music and collaborating with members. The advantage of being a registered user (it's free) is that one doesn't need to download music, but instead stream them onto a playlist, so there is no waiting time. Another advantage Hypster has over other sites is that it has constant new upgrades, so users will face little to no sluggishness from the website due to peak times.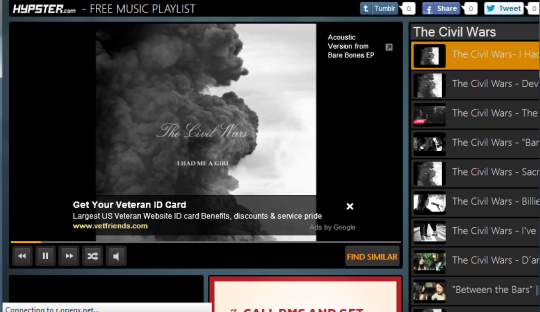 If music sites were people, Songza would have been the debonair person drinking a latte while everyone's eyes focused on them. According to PC magazine, it was given a four out of five rating. Songza is a music playlist website that only offers its services to both the United States of America and Canada. Once entering through the site, you will encounter several options from waking up happy to working out. Each option has various music genres and tracks geared for those moments throughout the day, so users may be able to customize their playlists in finer detail. It enabled users to share and connect with friends through social media, including various music playback options like shuffle and repeat. The advantage that Songza offers is that there are no audio ads appear when you listen to the music. While Songza does not supply on-demand albums and tracks, it focuses on community-based playlists that enhances the development of mixes.
Conclusion
Other than the sites listed here, YouTube is also an option. With YouTube, you have to sign up with a free account (a paid subscription is also available), and you may create endless playlists of music to enjoy later on, especially for playing on mobile devices. While the article is a list of the top sites for providing online music playlist, the best of them may be determined by individual favorites.
All the sites discussed are free to use and have a subscription option, so that users may experience more functions, features and remove the restrictions on ads. Each website holds something that sets them apart from one another, but they all allow sharing with friends and other users. The sites also have similar functions of playback like shuffle, repeat and random. To premium users, it is easy to save the playlists for offline listening. But if you wish to free download music playlist, online tools like Apowersoft Free Online Audio Recorder may comes in handy. This application helps to download online radio, songs and music playlist quick and fast. You just need to click "Start Recording" button on above introduced page, and enable Java to launch it. Then, hit "Record", "Pause" and "Stop" icons to start and end recording music playlist. All right, just enjoy the music at anytime you want.