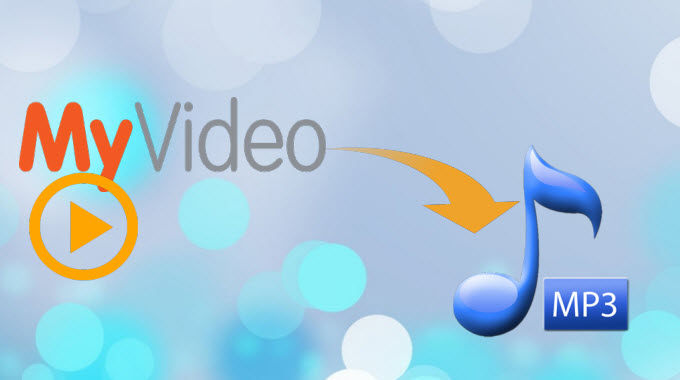 MyVideo is a German site that caters different videos just like YouTube. The good thing about this site is that it is well-sorted, the videos are organized in different categories such as Top 100, music, TV and Series, film and more. In addition, under each category, videos are as arranged by sub categories. Let's take Music for example – it has sub categories such as rock, pop, electronic, R&B, Hip Hop and more.
As mentioned above, the site has a lot of music videos to offer. However, there are many viewers who would rather listen to the pure music from videos. Aside from that, many music fanatics desire to download MyVideo MP3 for listening to songs using their laptop, mobile phones or tablet. Since the site does not offer the download service, it is necessary to find the right tool to extract the MP3 from website.
What is the Best MyVideo to MP3 Converter
Actually, we have three different ways on how we can convert the videos from MyVideo into MP3, these ways are given as follow.
Part 1: Using Online Tools
The first option that we have right here is by means of using online tools. These online tools can be used for free, just make sure that we have an internet connection.
I. Online MyVideo Audio Recorder
We can turn MyVideo videos into MP3 files by utilizing Apowersoft Free Online Audio Recorder. It is a tool that helps to record any audio from video, music sites and blogs. To use it, just simply visit its page and then click on "Start Recording" button. Download and enable launcher, then wait for few seconds. Once the tool appears, hit "Audio Source" and then choose "System Sound". Next, play the video on MyVideo, and click "Start" button to start the recording. Once done, click the "Stop" button to finish the recording of the audio. That is how easy we can turn MyVideo to MP3 free and smoothly.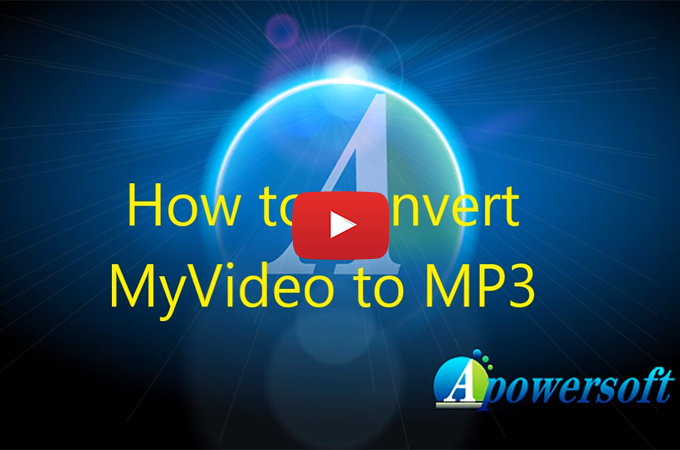 II. Simple MyVideo MP3 Downloader
Apart from using a recorder, we can also make use of Apowersoft Free Video to MP3. This is an online converter made specifically for converting web videos to audio. Let's see the detailed operations:
Open the tool on your browser.
Simply copy the link of the MyVideo video and paste it in the URL box found on the tool's webpage.
Click the "Convert" button, the app will start conversion.
After conversion, the destination folder will pop up on the desktop.

However, MyVideo encrypts videos in certain categories like live shows and Talk. Thus, not 100% videos on the site can be converted to MP3s.
Way 2: Using a Desktop Software
One more way that we can use is through the desktop MyVideo to MP3 converter – Streaming Audio Recorder. If you want something that is ready to use right in front of your computer, you'll need software like this. After downloading and installing it, you are able to get MyVideo audio in two ways.
A. Recording
Launch the audio recorder, enter "Setting" to adjust the settings. It is suggested to set the output format as "MP3", and choose audio source as "System Sound" for recording audio from PC soundcard. Then click on "Record" icon on the interface and play the MyVideo video immediately. The software can skip useless silent passages, and retain the wanted parts. The recording will be ended once you hit "Stop" icon.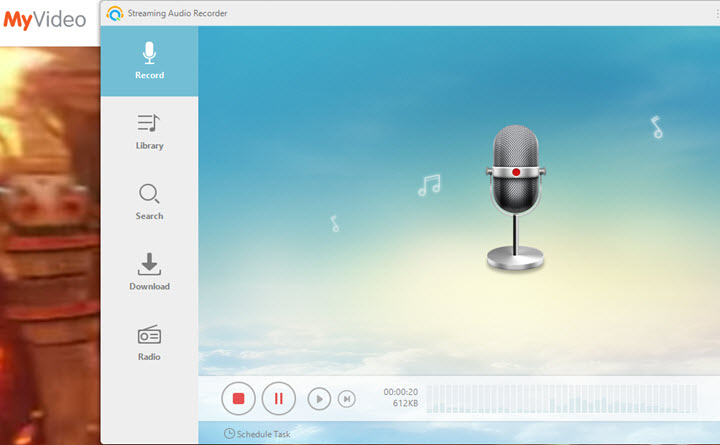 B. Downloading
Other than that, we can also download MyVideo MP3 with the help of inlaid video to MP3 converter. To be specific, click the "Download" tab, choose "Video to MP3 converter" option on its right corner. A window will show up, then enter the link into the given blank bar. Next is to choose its output format- in this case, it is MP3. Lastly, click on "Add to Download" button to start downloading the audio.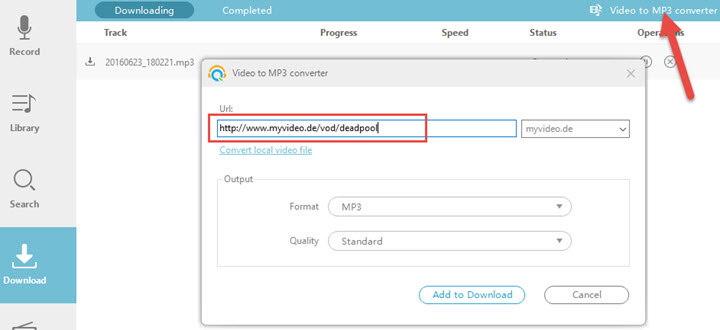 When you get the audio files successfully, you will have the options to play them on PC or store them to USB. If you wish to save them in iPod, iTouch or iPhone, the "Add to iTunes" function in Streaming Audio Recorder could help with it. Click "Tools" menu then select "Transfer music to iTunes", a window will show up. There, you can add audio in it. Hit "Start" button then all the files will be synced to iTunes library. That's OK, connect your device to PC and update the audio data with ease.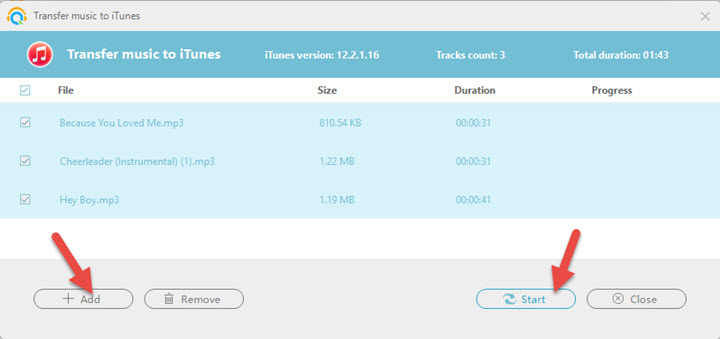 Those are the great MyVideo to MP3 converters that you can use to save MyVideo sound and tracks for playback on portable devices. Obviously, all of them are pretty helpful. The first two tools are flexible and free. However, if you want something that is steady and comes with all-around features, it is recommended to make use of Streaming Audio Recorder.