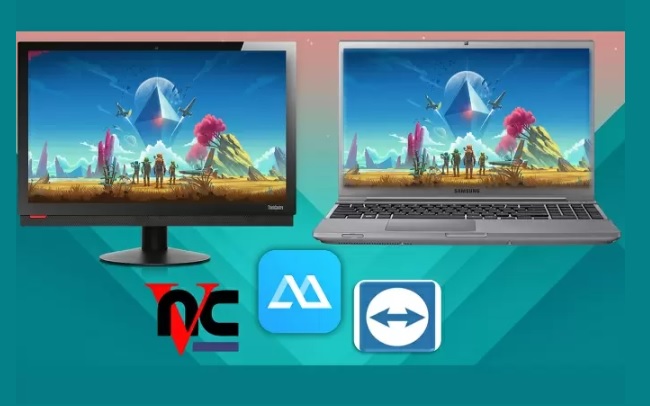 These days, more and more people want to cast their screen onto a much larger one. No matter whether it is for personal or professional gain, the demand for this kind of software has increased drastically. That is why more and more apps are coming out these days. However, not all screen mirroring apps work across all platforms like to mirror PC to PC or casting onto TVs. That's why in this article we collected three of the best mirroring apps available.
Ways on how to Mirror PC to PC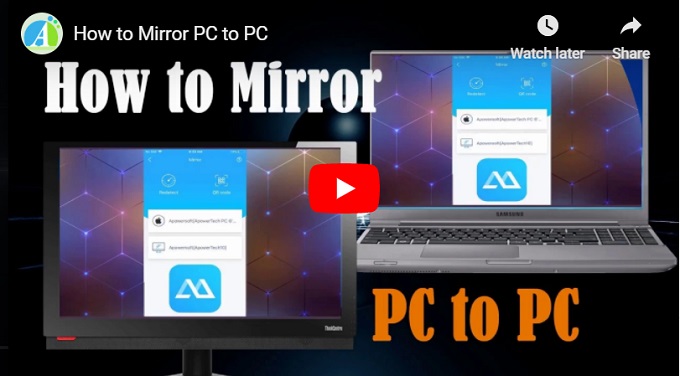 ApowerMirror
The first recommended tool is ApowerMirror. It is one of the most best tools that can mirror your device across all platforms. With this program, you can mirror your iPhone from PC or TV. Also, if you want to expand your workplace, you can mirror your PC to another PC and remotely control it. If you are worried about compatibility issues, well this tool is reliable enough to be used regardless of the computer model or phone platform you might have. Read on the steps to reflect PC to PC. This is one of the most widely sought-after purposes so we'll make it simple for you.
Download the app on your iPhone and your computer. Use the download button below to get it directly.
Now launch the app on your phone and both PC's you want to reflect. Make sure all devices are connected to the same Wi-Fi server.
Now on your phone, click on the blue "M" button. Wait until the name of "PC 1" is detected. Now tap the name of your PC and choose "Computer screen mirroring".
This time we will use Airplay to cast your computer to "PC 2". On your phone, swipe up to see your control panel and choose "Screen Mirroring" and tap the name of the second PC. Your phone is being mirrored.
LetsView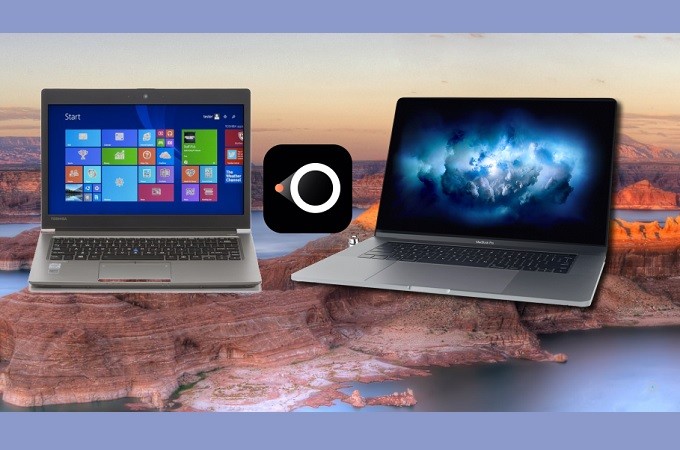 Another software that you can consider using is LetsView. It is one of the most popular apps to mirror your PC onto another one. The app has a user-friendly interface and supports high video quality when mirroring. Aside from that, it can also transmit the sound that is coming from the Admin PC. However, you can only use this on your PC and you might experience black screen mirrors you stream PC to PC.
Download the application from its official site onto both PCs.
Now click the "computer screen mirroring" icon from the upper part of the interface. Now, get the pin code from the second PC then enter it to the first PC then click on "Start Mirroring".
On the second PC, an "authentication" dialogue box will appear. From there you have to click "allow".
Finally, go back to the first PC and tap on "Cast". The mirroring will then begin
VNC
Finally, we have VNC. It is an app very similar to Teamviewer. VNC or Virtual Networking Computing is a desktop sharing app that allows you to remotely control one PC from another. What is good about it is that it can mirror multiple computers at the same time. However, at this time, VNC is only available for PCs. This cannot be used on mobile devices. To use the app just follow the steps below in order to mirror PC to PC using VNC.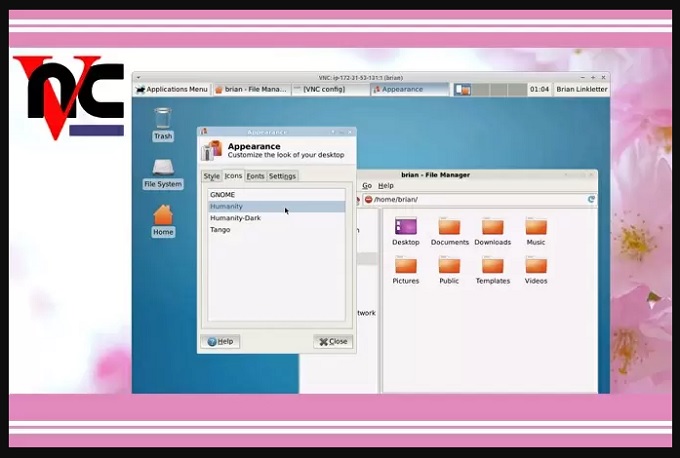 Download, install and launch the app on both PCs and set the app up by adding a passoword and a name to it.
To mirror another PC, go to "Control panel" and select "System". Continue looking for "Computer name tab".
After entering the name, it will ask you for a password. Enter the password you set a while ago. From there the mirroring process will start.
Conclusion
All three of these programs are defined as the best of their kind. Although they differ a little in the features that they offer, all of them are helpful for your mirroring needs. They are indeed helpful when you need to display PC on PC. If you have questions or suggestions, you can drop us a message in the comment section below.