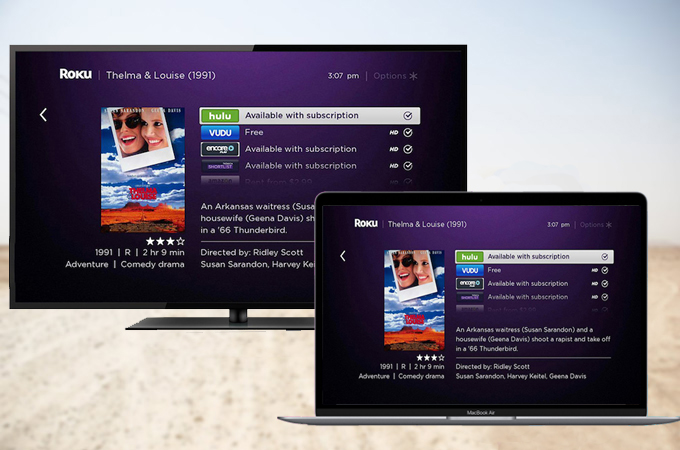 Since Roku improved its compatibility with other platforms for easy screen mirroring, many find it really convenient. Instead of using a third-party screen mirroring app to download on TV's, Roku now provides its own screen casting feature. This way you will be able to cast other devices on your Roku including Mac and iOS devices. Here we will introduce three apps to help you mirror Mac to Roku. Continue reading below to find out our top picks.
How to Mirror Mac to Roku
RokuCast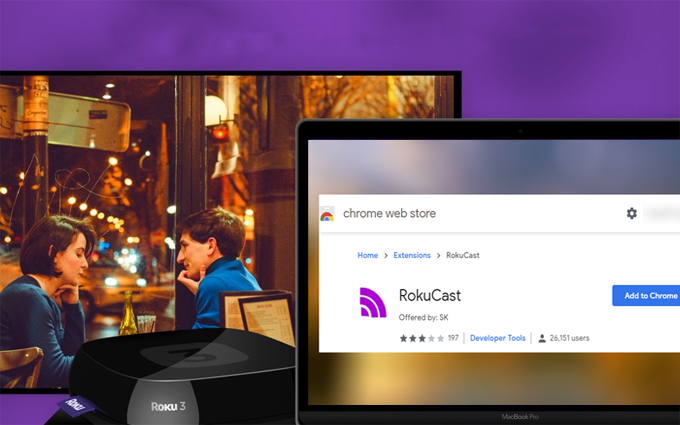 RokuCast is an experimental version from GitHub that aims to cast using the native remote player of Roku. This tool will allow you to share your content from your Mac to your Roku device. This way you can play videos directly instead of using the Roku mobile app on your phone. This innovative app improves user experience and compatibility with other devices. It does need a sideload file to be installed along with the Chrome extension. If you want to learn more, refer to the steps below on how to screen mirror PC to Roku.
Install the Chrome extension along with the Zip file and unzip it.
Enable developer mode and load the unpacked extension. (Make sure to unpack it from the Roku folder).
Once everything is installed, you will see Chrome and the extensions located at the upper right side of the main webpage.
Now enter the IP address on Roku. Click this link to find the settings.
After successful installation, navigate to any website and click the "cast" from the "omnibar".
From there you will see a list of content castable and have the option to download or install it.
Click on the "cast" icon and your Mac will be cast soon.
Airbeam
Want to go wireless and connect easily? Use Airbeam TV. This tool is specifically made for Mac users to cast Mac screen to Roku and watch movies or show presentations on a bigger screen. This works wirelessly under the same local home network. Thus, this also works on iPhone/iPad devices. You can now enjoy content from your devices without any cables or hardware to stream your phone. Read the steps below to learn how to cast Mac to Roku.
Get the app from the App Store or from the official website.
Connect both devices under the same network(Mac and TV).
Launch Roku and the Airbeam TV app. Now click on the Airbeam from the top menu bar and it will show castable devices.
Click on "Start Mirroring" to initiate the connection on your Roku device.
On your Roku TV, click on "Add Channel" using your Roku remote then click on "OK".
Finally, click on "go to channel" casting will then begin.
ApowerMirror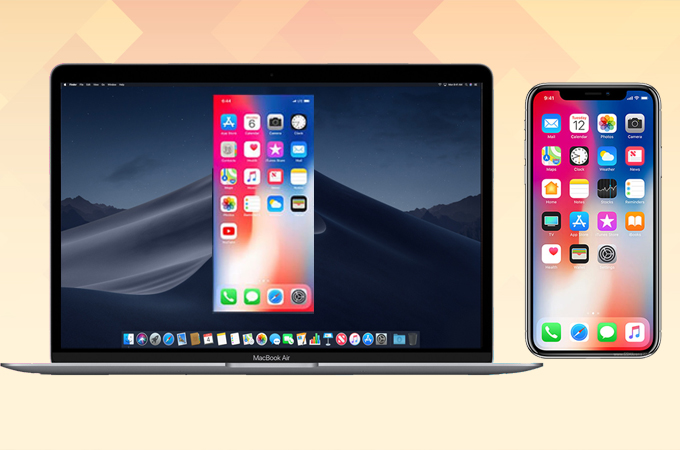 When talking about mirroring, ApowerMirror should definitely be included on the list. It is one of the prime tools you can use to mirror any devices platform on TV and other networking hardware like Roku. If you need do do more than just mirror Macbook to Roku, this tool can also mirror iPhone to Mac. And what's more, you can also record the screen of your Mac while mirroring it. Screen cap important scenes and add a mark using the paintbrush of the tool. There's a lot to know about this app. Here's how to use it.
Download and install ApowerMirror on your iPhone and Mac.
Get your iPhone and Mac connected under the same home Wi-Fi network.
Now from your phone's home screen, swipe up to reveal your control center.
Tap on "Screen Mirroring" and tap the name of the Mac device.
The mirroring will then begin.
Conclusion
All apps listed are helpful when you want to mirror Mac to Roku. You just have to choose which really suits your needs best. You can also try them out for a better understanding of each.