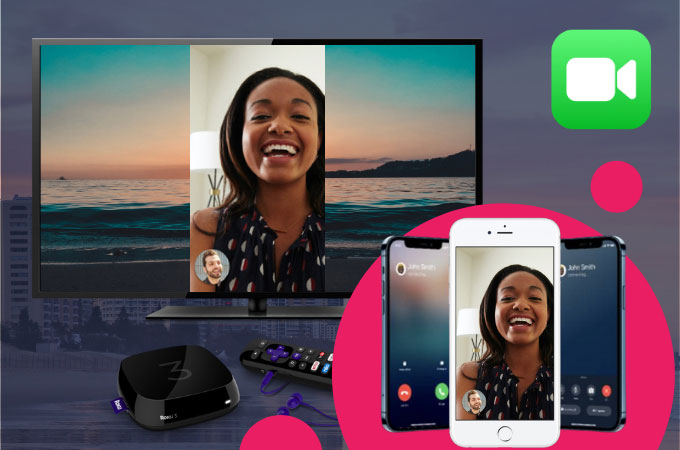 FaceTime is Apple's very own video and audio chatting application. It's an essential tool for video chatting between iPhone, iPad, and Mac. Ever since the pandemic broke out, we began to spend most of our FaceTiming our colleagues, friends, and loved ones. This app is ideal for everyday use but given the fact that most iPhone mobile phones have battery issues, it would be best if we can mirror facetime to tv. It will save your battery from draining quickly and even see the person you're calling on a bigger screen. That being said, below are some of the best tools you can use to FaceTime on TV.
Best Ways to Mirror FaceTime to TV
ApowerMirror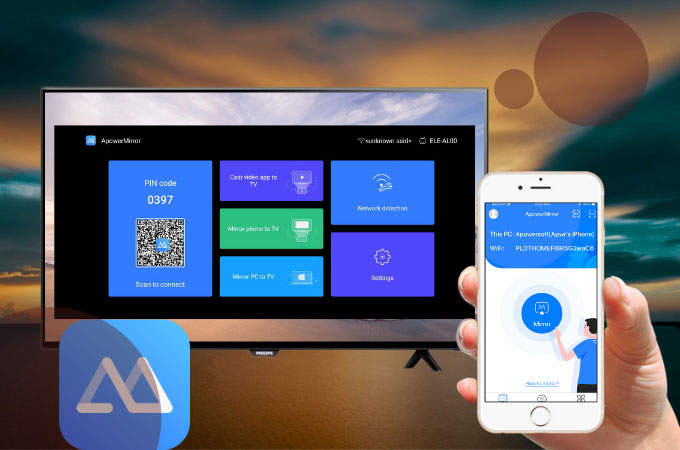 ApowerMirror is a great tool to cast facetime to tv. Aside from it working on smart TVs and iPhones, it can also withstand hours of screen sharing to up to 4 devices. ApowerMirror is designed with several built-in features you can use along with mirroring. Some of the features include a fullscreen display, screen recording, screen capturing, lite mode, and many more. In addition, these features are accessible either via pressing them on the app's interface or tapping the shortcut buttons if you're using ApowerMirror on a computer. For instance, tap Alt + A for Boss Key, Control + Q for Screenshot, Control + R for Recording, Control + B for Whiteboard, Control + F for fullscreen, Control + S for Lite mode, and so on. To use this app, you may refer to the steps given below.
Visit ApowerMirror's official website or go to App Store to download and install the app.
Launch the app on your smart tv and iPhone. Make sure to connect both devices under the same WiFi network.

Click the Em Dash icon on the upper right corner of your TV and scan the QR code displayed on your TV to mirror.
LetsView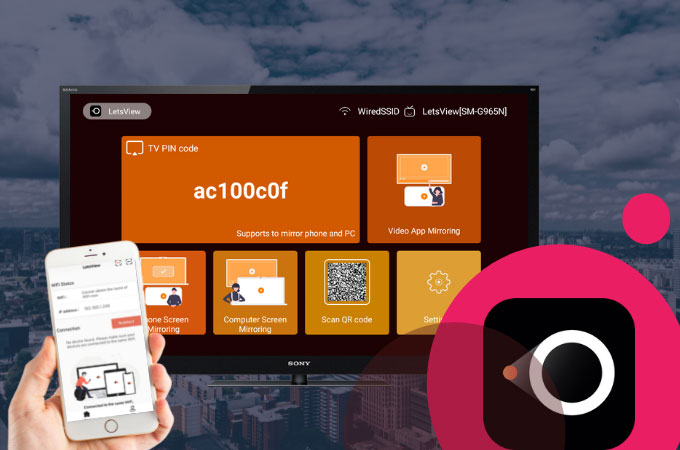 LetsView is another screen mirroring application you can try to facetime on smart tv. It's easy to familiarize yourself with this app since it has a user-friendly interface. The app provides flawless screen mirroring that can last for hours with fixed tools to use throughout the casting period. It comes with a screen recording button, a key for taking screenshots, a painting icon for listing down notes or for drawing, and many others. On top of all these, LetsView is a free screen-sharing app. This means you can use the app completely free of charge. Just follow the steps below to use the app.
Download and install LetsView on your smart TV and iPhone.
Next, launch the app on both devices.

Then, tap the asterisk icon to enter the PIN code displayed on your TV to start mirroring.
Conclusion
If you don't know how to facetime on tv but would like to try, these tools are made perfect for you. They come with built-in features and provide high-quality mirroring suitable for chatting with loved ones or attending meetings via FaceTime.