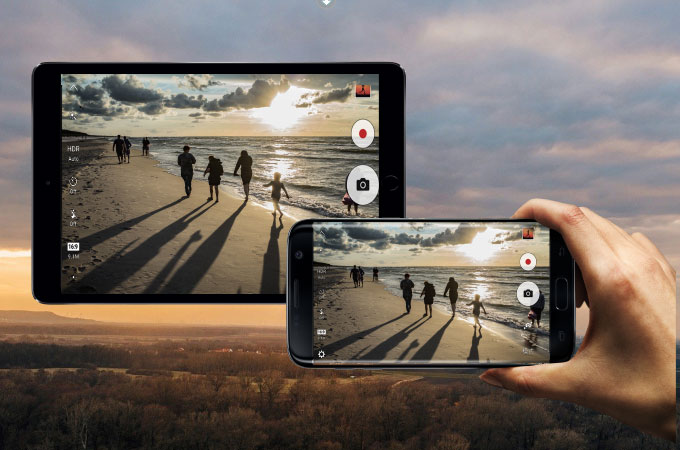 Screen mirroring is very popular nowadays because it can help you display everything that is on your screen to other external screens like your TV, PC, as well as your android and iOS screens. Good this is that this article can help you display and mirror Android to iPad by providing you three of the top screen mirroring tools for Android that you can use. Here are as follows.
Top 3 Ways to Mirror Android to iPad
ApowerMirror
If you are looking for a tool that can help you mirror Android to iPad, ApowerMirror is on you should go on your top list. This amazing tool is listed as one of the top performing screen mirroring tools available online now. It also offers great mirroring experience with additional features that you can use to make your mirroring experience more productive. These features are taking screenshots, recording screens, and a whiteboard marker. Start using this tool with the help often following steps below.
Run the app on both devices, then on your Android, tap the mirroring button, choose the name of your iPad then hit Start now.

Your Android is now mirrored on your iPad.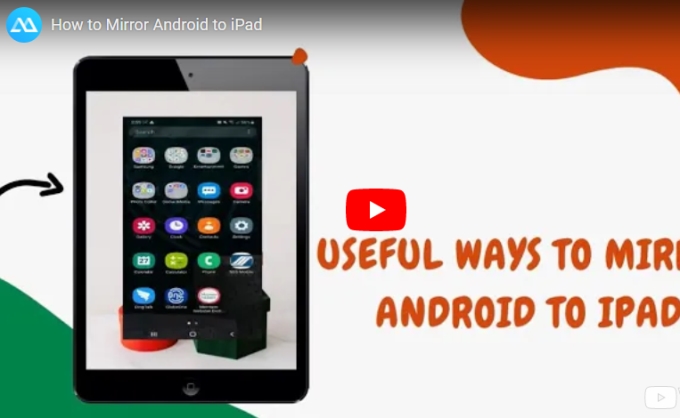 EZcast Screen
Another screen mirroring tool that you can use to cast Android to iPad is by using EZcast Screen. This is a remote-free and multi-platform tool that is accessible to iOS and Android devices. With this app, you can display multimedia, documents, videos, and sounds from your Android to your iPad. Check this amazing tool by using it with the help of the following EZcast Screen steps listed below.
Download the app and have it installed on your Android and iPad.
Open the app on your iPad then tap the Screencast icon. After that, a pop-up window will display an EZcast ID. On your Android phone, choose your iPad's ID to connect. Then the mirroring will begin.
Screen Mirror
Our last tool that can greatly help you display Android on iPad is by using the Screen Mirror app. Screen mirror is a screen sharing and casting app that you can rely on to display your Android phone to any external screens like your iPad. It does not require you any wires, and very easy to set up. You can display videos, images, apps, games, and many more from your Android to your iPad using this app. Below are the steps that you can use as your guide for you to use this tool.
Get the app and install it on your Android phone.
Launch it then tap START NOW to get a WEB address.
Finally, enter the WEB address into your iPad's browser then scan the QR code, and hit Start Now. Your Android's screen will be mirrored to your iPad.
Conclusion
Above are three of the top screen mirroring tools that you can use to cast and display your Android's screen to your iPad easily. All three tools offer great mirroring capabilities with different features for you to enjoy the screen mirroring process more. But if you are looking for a tool that you can use to display your Android's screen without any lag or delay, use ApowerMirror.