The Internet just makes a huge impact in our everyday life. One of the most trending activity that people do online is video viewing, uploading, and sharing. I bet most of us like to share our own funny and memorable moments on different video hosting site and social media webpage, but making a video is often complicated especially for beginners. So as I continue I will discuss some ways on how to make a YouTube video the easiest way.
Maybe some of you do not know that YouTube now ranks number 1 among all websites on the World Wide Web. The thing that makes it ranks the best is the constant video uploading and sharing by numerous netizens. This encourages a lot of people to make a video for YouTube to gain exposure and gain acknowledgment in any form. However, for your video to gain a lot of views, your video must be entertaining and was created perfect for YouTube.
The Free Ways to Make a YouTube Video
Making an entertaining or informative videos requires a specific software that is capable of customizing a video according to your own uniqueness. Now I will show you the best ways of making video clips for YouTube without spending a buck.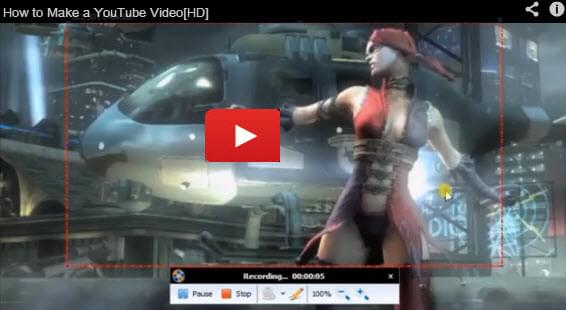 Method1: Apowersoft Free Online Screen Recorder+Windows Live Movie Maker
This free method to make a YouTube video will require you to use a reliable tool known as the Apowersoft Free Online Screen Recorder. This program is used to capture video or HD videos, record your webcam, capture images and record music separately. So you can use it to record any action you like on the screen. To finalize the video clip you can use Windows Live Movie Maker to make some adjustments, such as trimming and cropping video, add pictures, music and video output size ideal for YouTube standards.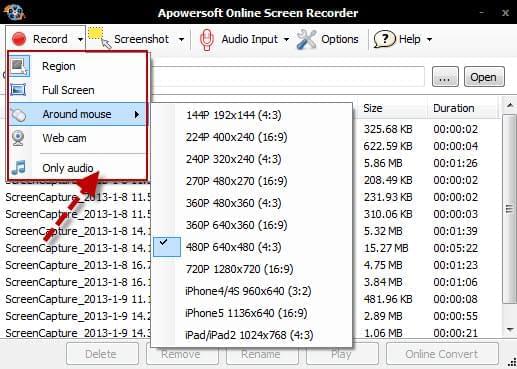 Method2: Apowersoft Free Online Screen Recorder (Mac version) +iMovie
This method is somewhat similar to the first one, the only difference is that in this case we are going to use the combination of Apowersoft Free Online Screen Recorder and Mac's default video editor which is the iMovie. Using this method you can easily make a YouTube video with pictures and tailor fit just any videos according to your style. No need to worry about compatibility issues since Apowersoft Free Online Screen Recorder can run perfectly with Mac OS just like how it runs well with the Windows system. This is what makes it stand out against its competing rivals. To start making videos simply click Start Recording on the website, if users use Mac, this site will automatically provide users with screen recorder that is specialized for Mac.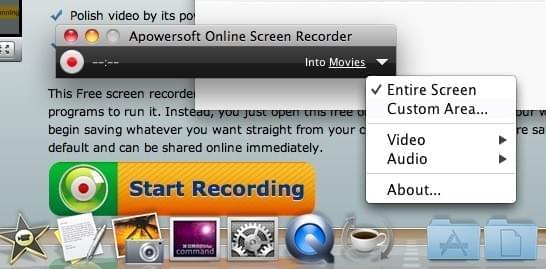 On the other hand, if you are looking for a much advance program for Mac OS then you can use the Apowersoft Mac OS Screen Recorder. This tool is a professional screen recorder that is specifically made just for Mac systems. Using this program you can easily make HD videos without any hassle.
Making a YouTube video is not a hard task to do, just use the method shown above plus a bunch or creativity and uniqueness and you'll be fine. Just be certain regarding your video output and format so that it could match the YouTube standards and have a better quality. Remember a crappy blurred video will never earn a viewer's recognition.