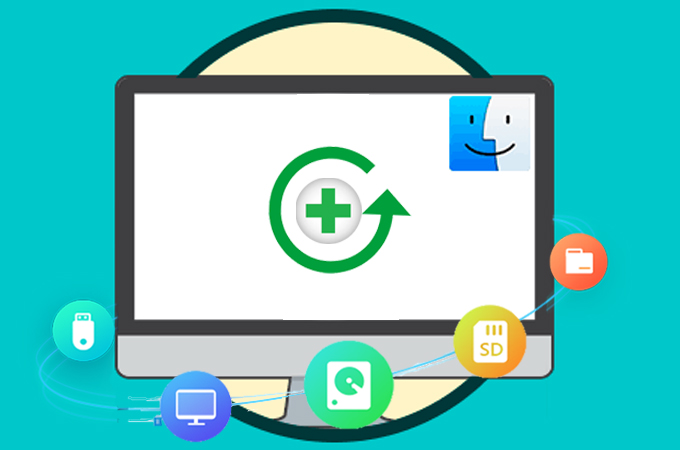 Data can be lost by accidental deletion, virus infection, and other inappropriate actions. This is why Apple encourages everyone to back up your data. However, other users find it expensive to upgrade iCloud backup which leaves them no choice but to delete old files to give space for new ones. As such, people tend to accidentally delete important files. If this is exactly your case, here are the best and free data recovery software Mac solutions to help you recover Mac internal and external HD or SSD with ease.
8 Best Mac Data Recovery Software
Recoverit
Pricing: Essential- $59.95 Yearly; Standard- $69 Yearly; Advanced- $79.95 Yearly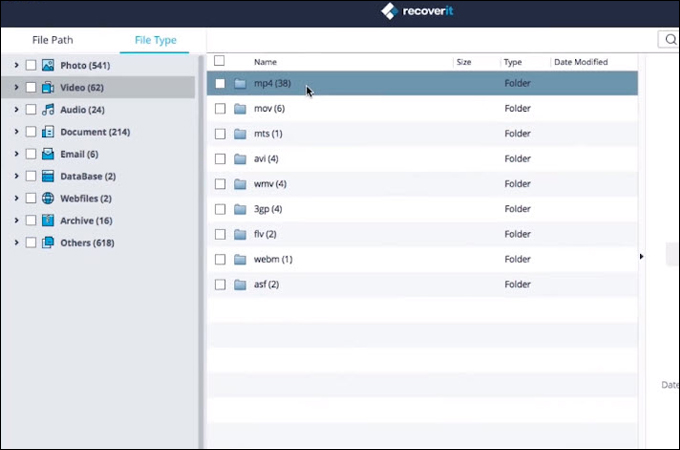 First on the list is Recoverit. This recovery software provides support to Mac OS from Mavericks to the latest Mac 10.15 Catalina. What's more, it can recover all popular file formats. Regardless if you lost photos, videos, documents, or Office files, it can be recovered with the help of this program. Not only that, but this Mac data recovery software also comes with an advanced video recovery feature supporting various video formats including MP4, MOV, AVI and so much more.
Key Features:
Supports latest Mac computer OS
Can restore multiple file formats
Provides advanced video recovery
Exif Unstrasher
Pricing: Free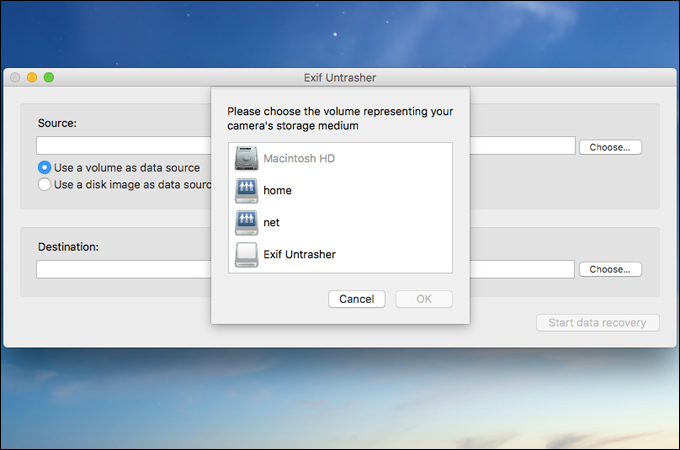 For a simple and effective tool to recover photos, Exif Unstrasher is a good choice. It's also worth mentioning that this tool is lightweight without falling behind when it comes to the features. It does a pretty good job recovering photos from any kind of storage devices such as SD card, hard drive, memory card, and the like. Thus, it is a recommended free data recovery software Mac solution. Over and above, everyone can manage to navigate the tool even without prior experience.
Key features:
Best to recover JPG files
Data Rescue 5
Pricing: Free with limited functionality; Professional- $99 Yearly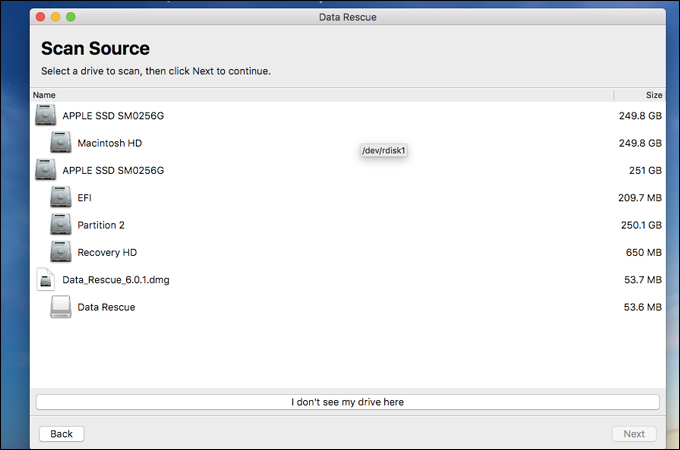 Data Rescue 5 is another best recovery program for Mac. Upon opening the program, you will be welcomed with an intuitive interface that allows you to easily locate them. Also, this tool has the capability to clone a failing drive to a healthy one and use it ordinarily. As such, it is considered one of the best recovery software Mac solutions. Besides, you can use it to recover into two ways- Quick Scan and Deep Scan recovery method.
Key features:
Provides preview for recoverable files
Available in two recovery options
Disk Drill
Pricing: Free with limitation; Pro- $89 Yearly; Enterprise- $499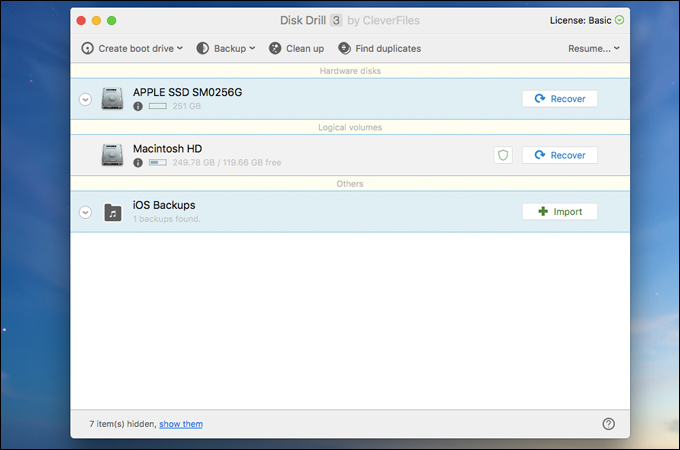 Next on the list is Disk Drill. The tool comes with an intuitive interface for users to easily master it. Plus, its scanning speed is faster compared to similar programs. Besides file recovery, it is also equipped with the capability to recover a full partition. The best is, this Mac data recovery software lets you protect data from total loss by creating metadata for your files using the Recovery Vault feature.
Key features:
Stellar Data Recovery
Pricing: Professional- $79.99 Yearly; Premium- $99 Lifetime License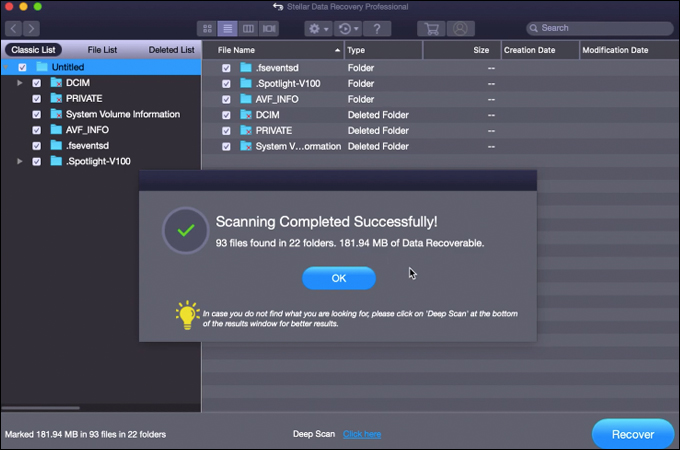 You should also consider using Stellar Data Recovery to retrieve files on your Mac computer. With it, you may recover files from the latest macOS and lower versions. For emptied trash where files are permanently deleted, it's possible to get them back. What's worse, your Mac crashes and won't boot. In such an event, Stellar could help you out as it creates a bootable recovery drive that recovers data from affected Mac. Hence, it is included in our list of best recovery software Mac solutions.
Key features:
Supports lower macOS to the latest version
Can recover files from emptied trash
Provides bootable drive for crashed Mac
MiniTool Mac Data Recovery
Pricing: Professional- $99 Lifetime; Premium- $149 Lifetime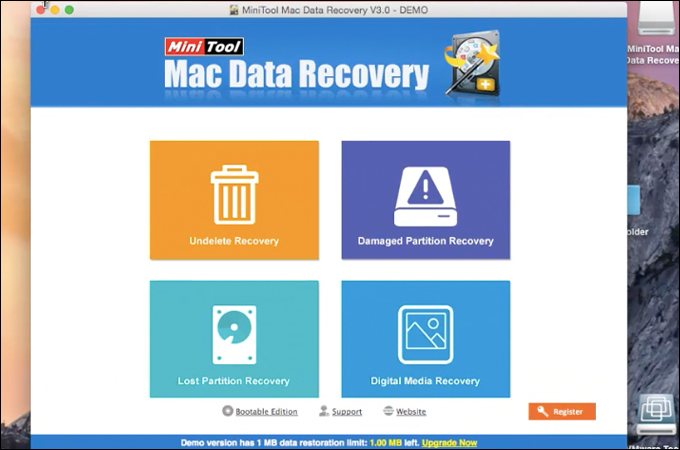 One of the best data recovery solutions for Mac is MiniTool Mac Data Recovery. This is a popular recovery tool that offers a bunch of features. This lets you recover loss Office documents due to accidental deletion or file corruption. Also, it allows you to customize the recovery by allowing users to select which file to recover. On top of all that, you can perform a secure by leveraging the app's disk imaging feature. What it exactly does is it creates a replica of your drive in a compressed file. No wonder this Mac data recovery software provides faster and secure recovery.
Key features:
Restore deleted Office documents
R-Studio for Mac
Pricing: Standalone – $79.99 Yearly; Mac Network- $143.99 Yearly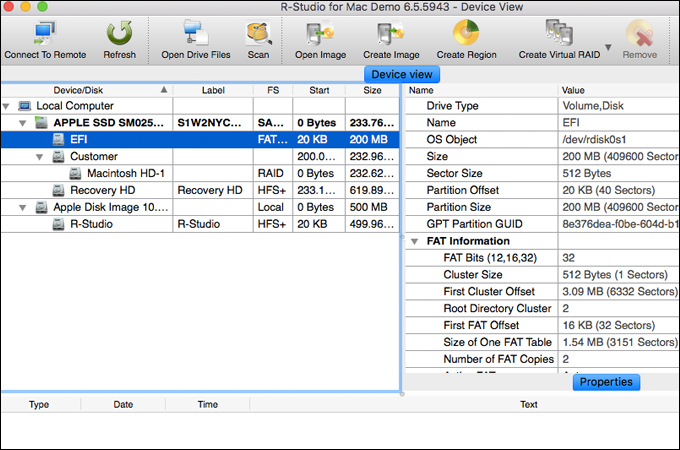 R-Studio for Mac is another good app to recover files on Mac. The app is built with a file viewer which makes it convenient to check the files. It allows you to check the playback of videos, pictures, or documents without installing any software. What's more, it gives you the capability to sort files to your liking. You may sort them according to the file extension, modification time, and so on. Apart from that, this is one of those best data recovery software Mac solutions that is equipped with a SMART monitoring feature that shows the health of a disk along with failures it can possibly encounter.
Key features:
TestDisk
Pricing: Free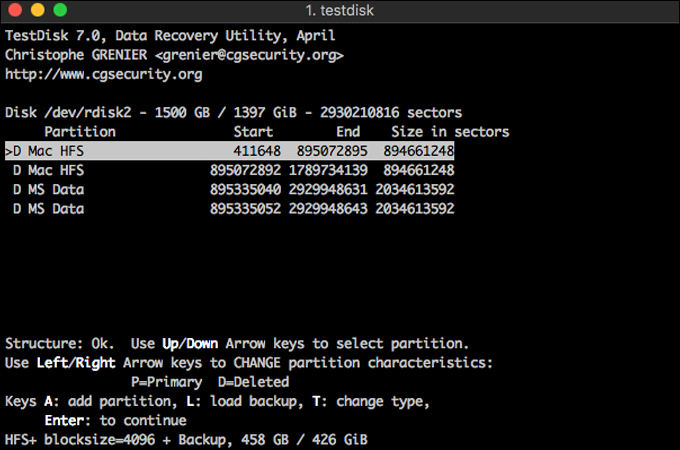 The last tool in our list is not as intuitive as the previous apps but achieves the same goal of recovering files on Mac. Also, this is a completely free program and that can recover deleted partitions. Its primary purpose is to recover disk-related tasks as well as rebuilt sectors which need expertise when it comes to handling serious recovery tasks. Coupled with that, it's no easy tool because you need to navigate it using a command-line interface to perform recovery. Yet if you are looking for a completely free data recovery software Mac solution with impressive recovery results, have TestDisk installed on your Mac.
Key features:
Effectively recovers lost partitions
Offers support to different file systems
Additional Tip for Windows Data Recovery
Data loss is also an issue for most Windows users. Thus, if you are wondering what's the best file recovery for your Windows PC, ApowerRecover is a great choice. It has the most user-friendly interface supporting the latest Windows OS to lower versions. Also, you can choose to Quick scan for your lost or deleted file. But for a thorough search of lost files, the tool supports Advanced scanning for better recovery results.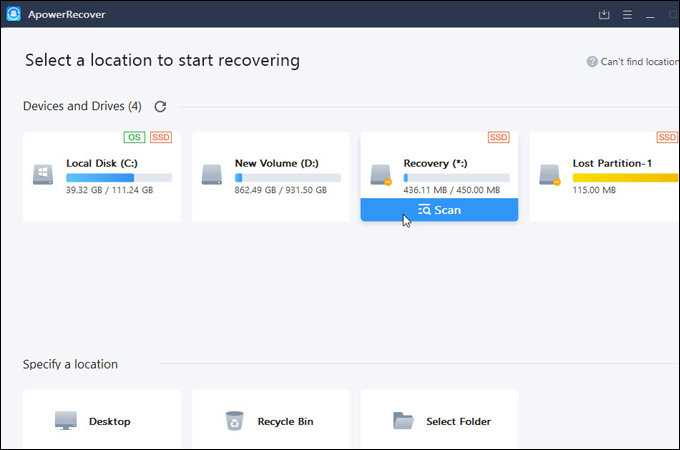 Conclusion
If you are an Apple user, Mac is probably your bread and butter. That's why you can't afford to lose your valuable files, documents just because of accidental deletion or crashed Mac. Hence, the above programs are developed to help you address and be ready in events like this.