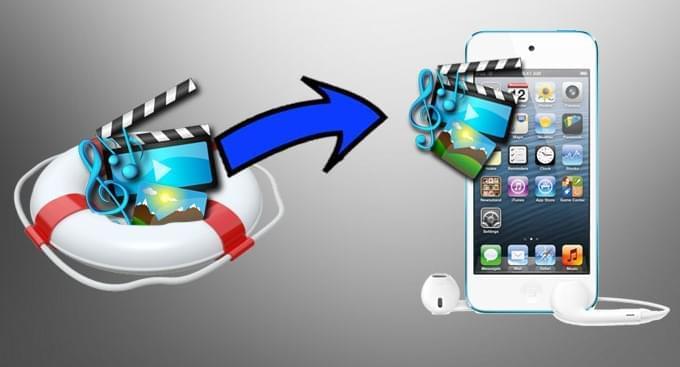 Apple iPod Touch doubles up as a computer, a gaming device, a web browser and also a media player. All these functions are emphasized by the particular apps that the owner chooses to download. Just like other Apple products, this device runs on iOS. All the functions of the Apple iPod Touch require you to save data either from web browsing or media player.
Just like all devices, the data on your Apple iPod is susceptible to accidental deletion. Did you recently lose some important data on your Apple iPod? Are you looking for an application or software to help you restore files form iPod? Well, below is a guide to help you choose the best data recovery for iPod applications to prevent any permanent loss of data.
1
Restore files from iPod with Apple iTunes
Apple iTunes is the safest way to back up all the data on your iPod Touch. Being a cloud service, there is no event where there is permanent loss of data unless you delete it yourself. Therefore, if you want the perfect storage for all your data on iPod, sign up for an iTunes account and start backing up your data immediately. Once your device is synced to Apple iTunes, any new data is always backed up immediately you choose to do so.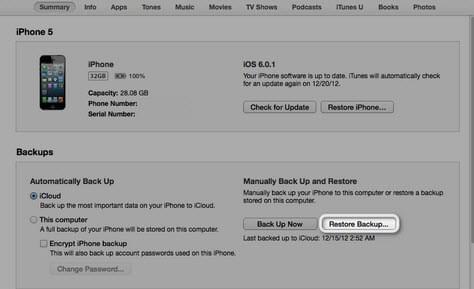 However, there is always the likelihood that you may accidentally delete the data on your Apple iPod Touch. You can simply perform an iPod file recovery process from iTunes where you restore all the lost data effortlessly. All you need to do is sign in to your iTunes account, retrace the last backed up data and restore it immediately to your iPod. Before you do this, make sure you have backed up any important data, remove the sync from your device to iTunes and restore the device to factory settings.
2
Freeware – EaseUS iPod Data Recovery
This is one of the best solutions to help you restore deleted files from iPod safely. With EaseUS iPod Data Recovery software, you have quick and simple data recovery assistance to recover data from iPod. Use the following simple steps you will have all the data back in your iPod Touch within the shortest time possible.
Download and install the software in your computer. Launch it immediately and start the recovering/ restoration process.
Make sure your iPod is connected to the computer and recover the deleted files from iTunes backup or from the iPod directly depending on your choice of backup options.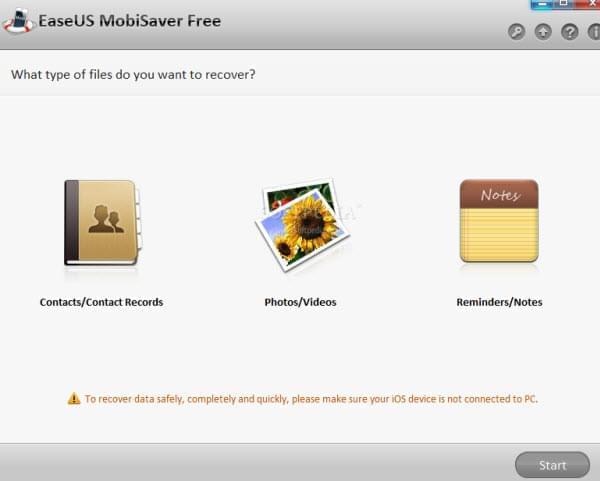 Note that, with the EaseUS iPod Data Recovery software, all the lost information or data will immediately be restored to your iPod without any hassles.
3
iPhone Data Recovery
Although the name suggests that iPhone Data Recovery is suitable for iPhones, it could also be used on all devices that use iOS and OS including computers, iPads and most especially Apple iPod Touch. Therefore, if you have accidentally lost all the data on your iPod, you can use the software to recover deleted files from iPod effortlessly. The tool provides solutions for recovering data from iPod on two fronts which include the following.
First, for the few iPod users who don't use Apple iTunes to back up their data, any accidental loss of data could be recovered using the iPhone Data Recovery Software. Since the data is not completely lost from the device, after installation of the software, restore the files directly from your iPod and avoid any permanent loss of data.
On the other hand, using iPhone Data Recovery, you can also restore files from iPod. Log in to your iTunes account and using the software, retrace the last backup and restore all the lost files.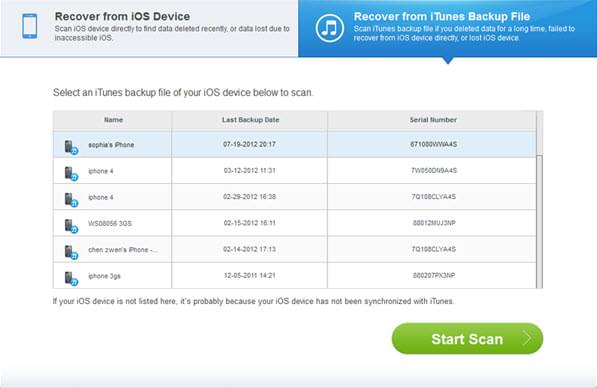 In comparison with all the iPod Touch recovery software in the market, iPhone Data Recovery is certainly trending because it has many more features such as the preview feature where the user can view the files before actually restoring them. The software is also applicable with OS and iOS devices making its functions unlimited to many devices including computers, iPads, iPods and iPhones.
Some conditions that cause iPod files loss
To conclude, there are various reasons why people may lose data from their iPods. These include accidental deletion of files, human error, system upgrade or update, factory settings restore and also iPod system malfunctions. With the help of the above mentioned tools, all your iPod lost data can now be recovered quickly and with ease.