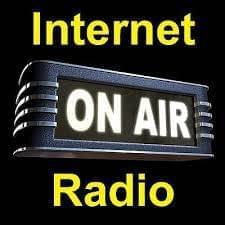 What is an Internet radio?
The Internet radio that is also known as web radio or streaming radio is a music service provider that transmits its service through the World Wide Web. It is now being patronized by many people since this kind of service brings in a more continuity when it comes to the quality of audio track. Unlike the traditional radio that relies on frequencies and waves, this cannot be altered depending on one's signal and location. Just like the traditional radio stations, internet radio also provides its users with massive collection of songs which they can listen to. This huge song collection increases the number of users that demand for a download of these audio tracks. However, the ways on how to record Internet radio music is often a concern.
Best ways to record Internet radio
The problem about recording Internet radio can be easily solved using the following ways that are discussed below. Both of these methods will be utilizing audio recorder that will work regardless of the operating system that you have.
Free ways to record Internet radio for Windows
Sound Recorder
When we talk of Windows OS, the best way for us to record radio from Internet  is by using the built in recorder that Windows have. Just key in the Sound Recorder at the search bar at the start menu, and the recorder will pop up. Choose the audio track that you want and hit the Record button to begin with the recording. The problem with this program is that it is too basic and some modification with the way it records cannot be modified.

Apowersoft Free Online Audio Recorder
Moreover, the next program that can be use in a Windows OS is a more sophisticated streaming radio recorder which is the Apowersoft Free Online Audio Recorder. From the name itself, this tool provides a web based stream recorder that is free of charge. Unlike the Windows built in recorder, this program enables you to make some adjustment before recording.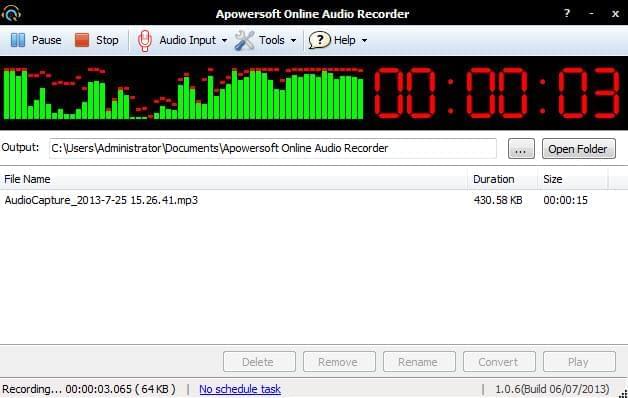 To use this program all you need to do is to launch the recording tool from its web site, and choose which audio source you will use for your recording. Simply go to the program and press the Audio Input menu, from there you are given a choice to use Microphone, System sound, or both. Once done, the next step is to search for an Internet radio streaming that you want to grab, then go back to the tool and click Record; this will immediately start the recording so you must synchronize it with the audio track that you want to get for a better recording output. Apowersoft Free Online Audio Recorder also has a built in audio converter which is necessary if you want to have a different audio file format.
Program for recording Internet radio on Mac
In this way we are going to use a recoding tool that will fill in the needs of all Mac OS users. The program that we will use to record radio from Internet is the Apowersoft Audio Recorder for Mac. This tool is designed to blend with the nature of all the other Mac applications, so using it will bring you the same felling together with the other default apps. Just install the program, launch it, open the Internet radio that you want to record, hit the Record button and you're done. It is a fast easy and reliable way of recording audio stream form any Internet radio. This program also has a built in audio converter and an editor which you can take advantage of once you use this program.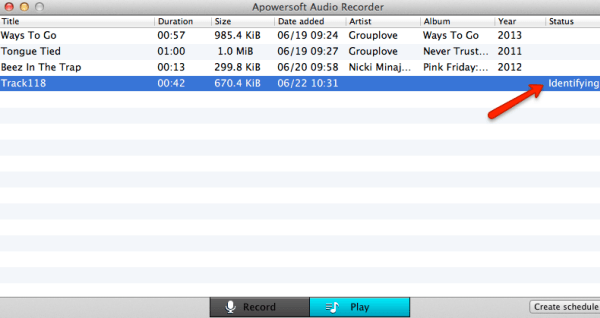 Three Internet Radio Providers that you can try on
This is a well known Internet radio site that has a massive collection of new and old songs under its data base. It is also easy to use and navigate with. The only concern is that its service is limited to certain country only.
When you are looking for millions and millions of songs, then this Internet radio page are what you need. The unique thing about this page is the fact that its homepage does not have any song or thumbnails that is been showed. What is shown is a search bar where you can key in your preferred song or artist then a list of all related mp3's will be showed. Again the only issue about this Internet Radio provider is that it only serves a limited number of countries just like the first webpage that we discussed.
Another known Internet radio provider is Spotify, this website also caters huge number of song collection which covers all type of music genre. However, to get access to its full service a registration is required, and its premium service requires a payment. Its service is also limited in some countries only.
Except the three Internet radio providers I mention above, there are many other options available for you to listen to various radio stations of different genres. Anyway, whatever Internet radio you listen to, you can record it successfully with this streaming radio recorder by referring to the ways I introduce.