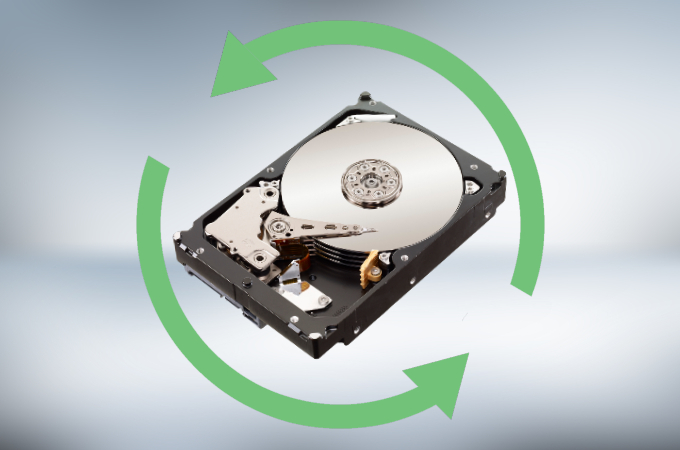 Accidentally deleting files from an external hard drive, is one of the most painful things that can happen to anyone. Files from these drives are usually backup ones, and once deleted from am external hard drive, that's the end of it. However, there is hard drive recovery software that you can use to retrieve your deleted files. On that note, we have reviewed 8 of the best recovery software that supports hard disk file recovery. Check them out below.
Hard Drive Recovery Software
ApowerRecover (Windows)
Price: Lifetime – $139.95; Annual – $79.95; Monthly – $49.95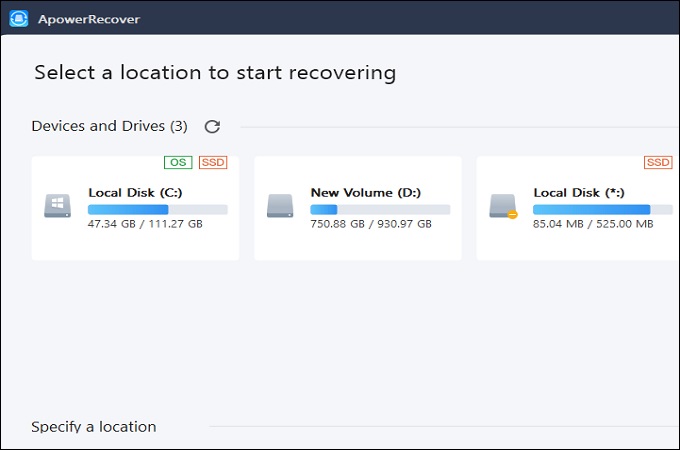 Key features:
Deep scan feature for in-depth file recovery
Scan individual drives and folders instantly
Supports batch file recovery
ApowerRecover is a professional desktop recovery software that provides comprehensive data recovery. The tool has an intelligent way of recovering files where it saves them to their original location. It can recover files from broken hard drives which are not normally read by the PC. Aside from that, it has a deep scan feature where it scans the entire computer. This is an effective way if you forgot where the file was originally located. Overall, ApowerRecover is a one of a kind hard drive recovery software that you should consider using.
Stellar Data Recovery (Windows and Mac)
Price: Standard – 29.99; Professional – $59.99; Premium – $79.99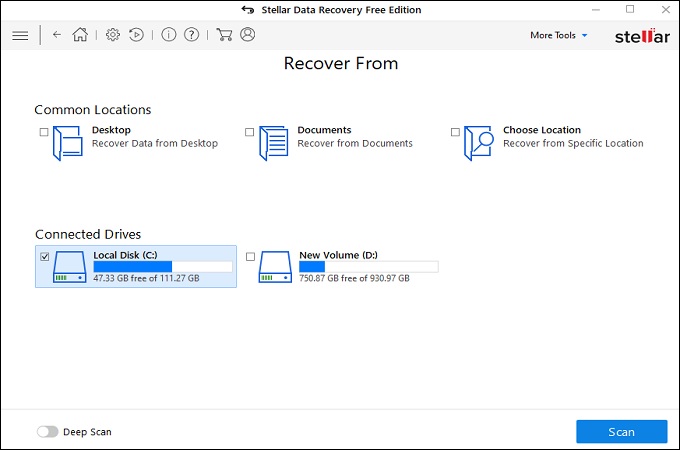 Key features:
Supports file recovery from compact discs and DVD
Pause and resume file recovery on a later date
Recover emails easily
Next we have Stellar Data Recovery which is also a great way to recover files from external hard drives. It has a distinct feature that lets users recover files from CDs and DVDs. Not many recovery software can do this trick on top of the basic recovery features. Stellar Data Recovery also supports staggered file recovery, where you can pause and unpause a recovery process. This is perfect for busy people that often leaves home and don't have much time on their hands. As an added bonus, you can also recover emails using this tool which boosts its standing as one of the best hard drive recovery software today.
Disk Drill (Windows and Mac)
Price: One-time purchase – $89.00
Key features:
Stop and resume recovery process at your most convenient time
Automatically creates back for files
Detect hidden partitions
Disk Drill is also an excellent recovery software that is on par with other premium tools. Like most data recovery software, this tool can restore files from various drives in your PC, including bootable ones. There is also an option that allows post-file recovery. It can also be used to create backup files and store them in a safe location. As a hard drive data recovery software, it is safe to say that this tool is decent enough for its features.
Recuva (Windows)
Price: Free; Licensed – $19.95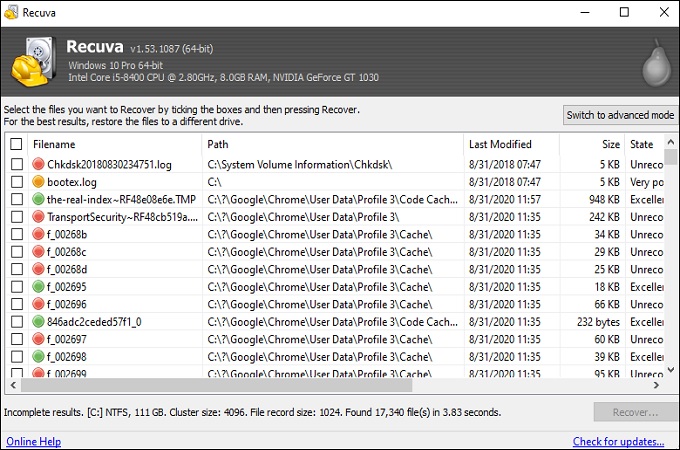 Key features:
Recover unsaved Office documents
Open and recover from broken drives
Has a simple Quick-setup wizard
Recuva is one of the more known names in the recovery software industry. It has a feature that lets users recover unsaved Office documents. Aside from that, you can use it to recover files from your old hard drives that no longer work. It also has a Quick-setup feature that simplifies it's operation process for beginners. Recuva is indeed a great external hard drive recovery software that can't be disregarded.
Recover My Files (Windows)
Price: One-time purchase – $69.95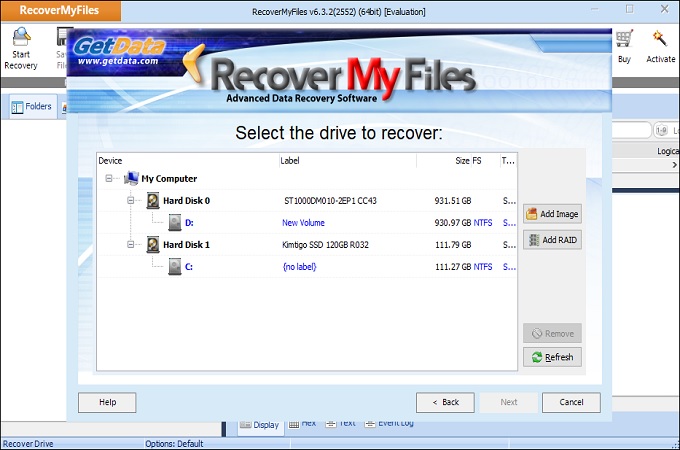 Key features:
Fast and efficient file recovery speed
Time saving filtering options
Sort multiple files at once
Recover My Files, as it names suggests is a robust file recovery tool for Windows. It has a robust recovery system that lets you get your files back within seconds. Aside from that, you filter the files that you want to recover to save more time. Recover My Files is an excellent choice of hard drive recovery software if you want a cheaper alternative.
Acronis Revive (Windows)
Price: $49.99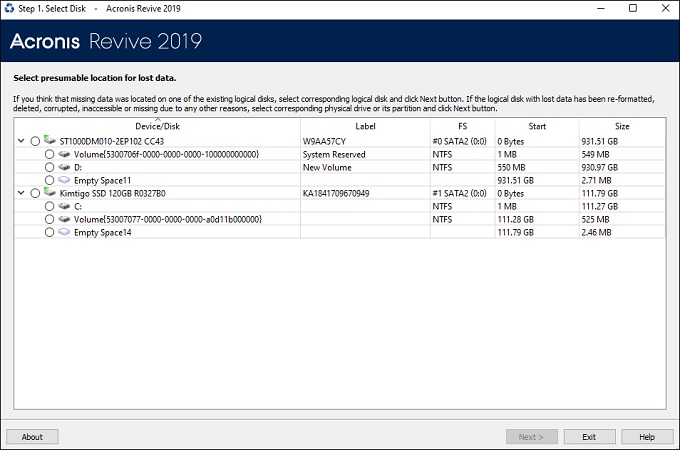 Key features:
Create backup from recovered files
Has a cloud storage service for its users
Acronis Revive is equipped with a cloud storage service where you can store your files after recovery. It is one of those tools that added extra security features for its users which is a good thing. Acronis Revive is a great tool for those who are seeking out a way to manage their files even when the external hard drive is not available. Try it, and see for yourself if it belongs to this list of the best hard drive recovery software.
R-Studio (Windows, Mac and Linux)
Price: $79.99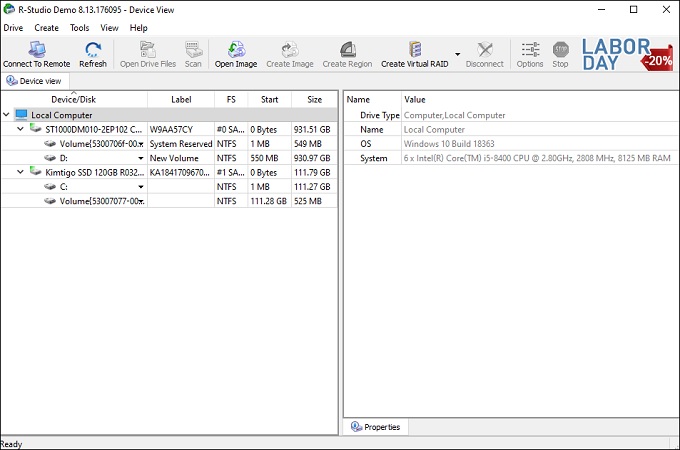 Key features:
Advanced RAID file maker capabilitie
Make disc images of files for added security
Hex file editor
R-Studio is an undelete tool that works on different platforms. There are many tools out there, but this one has an advanced RAID file maker feature. Aside from that it can make disc images from the files that you recovered to add more security. That is the reason why we included this hard drive data recovery software in this list.
Data Rescue (Windows and Mac)
Price: $69.00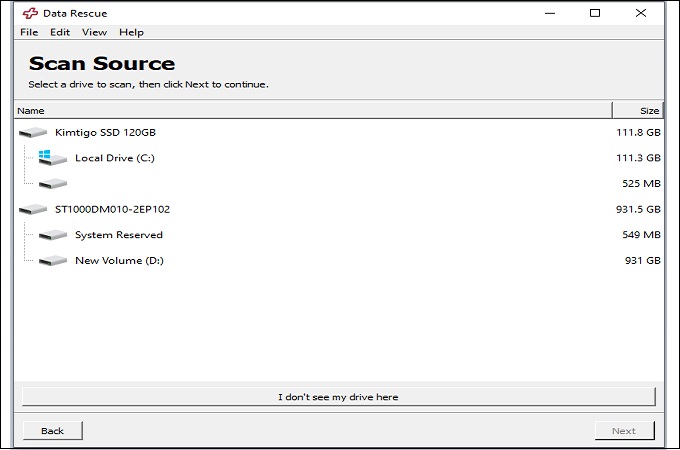 Key features:
Create clones of the recovered files
Make a bootable drive for recovered files
Last tool that we have is Data Rescue. Like other tools, it is capable of recovering files from various drives on your PC. However, it also has a deep scan option for in-depth scanning. Aside from that, it can make clones of your files, in-case they get deleted again on your hard drive. It also makes a bootable drive for the recovered files to easily access them. This tool is without a doubt a great external hard drive recovery software.
Conclusion
Hard drives are very sensitive physically. That is why they must be treated with utmost care all the time. However, there are certain incidents that causes you to lose your files. On the other hand, you can use a hard drive recovery software to get back what you lost.