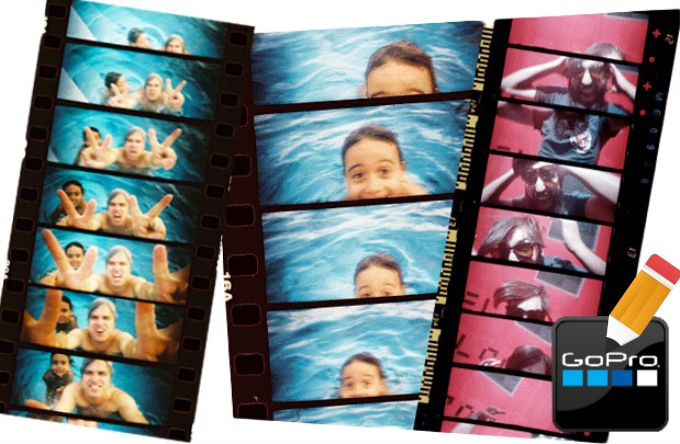 You are having a holiday and manage to capture a lot of stunning footages with your newly bought GoPro camera. You are satisfied with the exceptional image quality. You are probably wondering how to turn all footages into something entertaining and memorable. Obviously, you do not want the pretty cool video footages to sit on a memory card for the rest of the time. You want to show them to your friends but rarely do you find time to edit them. Keep on reading, we collect some of the best GoPro video editor options to make them truly professional mini-movies.
How to Choose Correct GoPro Editing Software?
You need to think about what software you have access to, free software or a paid one. If you can afford a video editor, you need to set a budget for it. Another factor is the ease of usage. Editing levels determine the program that you are going to use. They are many video editors catering for amateurs and professionals. Usually, the software for beginners is very intuitive with all basic features. The programs for professionals are packed with advanced features. The last important factor involved in choosing a video editing software is your computer performance. You have to make sure your computer is powerful enough to run the editing software.
If you are a computer professional, bypass this guide. It is much more suitable for noobs.
Download
Best GoPro Video Editing Software for Beginners
GoPro Studio
Type: Desktop software
Cost: Free
Rate: Three stars
Available system: Windows, Mac
Basic requirements: Windows (Intel i3 CPU) or Mac (Intel i7 CPU) with 4GB of RAM, 512 MB of Video RAM and Intel HD Graphics 4000 at least.
If you search in Google for a tool to edit GoPro video, you will usually be pointed to GoPro Studio. This is a free GoPro editing software tool developed by GoPro which allows you to trim, merge, resize as well as change the video speed, apply different special effects, and add background music and titles. The newest update of the editor adds templates that can be applied to your project. GoPro Studio is easy to use with a simple user interface. Now it is bundled with the Quik app, you will be forced to download them both.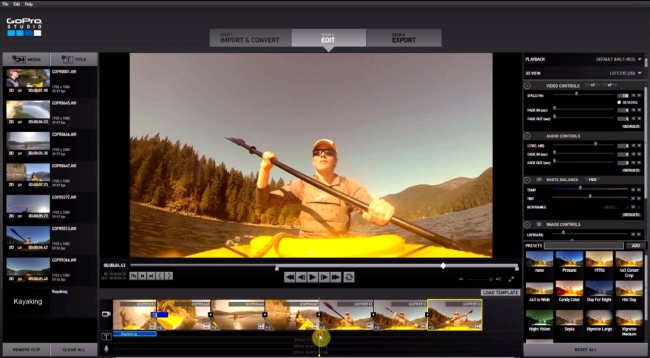 iMovie for Mac
Type: Desktop software
Cost: Free
Rate: Four stars
Supported system: Mac
Basic requirements: Macbook and iMac
If you are having a Mac, iMovie is an obvious choice for editing GoPro footages. Usually, it is already installed on your Mac. If you do not find it, you can also download it on the App Store. iMovie has a super friendly interface which makes video editing much easier for beginners. It is capable of cropping, cutting, zooming, and correcting the hue of your video. It also allows you to choose from numerous text styles, templates and themes. Besides, iMovie also comes with various color filters, transitions and it supports exporting and editing footages on 4k resolution so you can create a trailer-like or Hollywood-like video.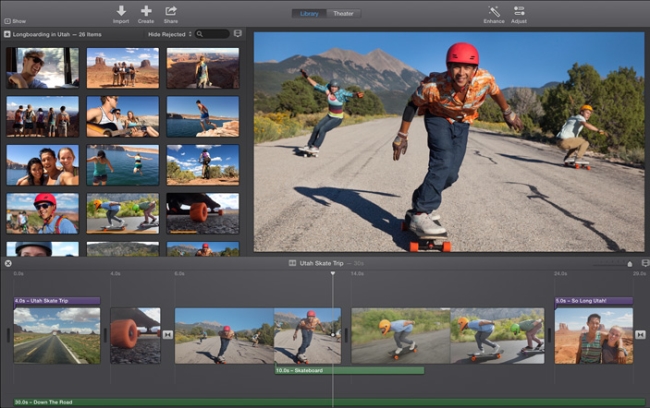 Lightworks
Type: Desktop software
Cost: Free and Paid
Rate: Four stars
Supported system: Windows, Mac, and Linux
Basic requirements: Intel i7 CPU with 3GB of RAM, 1GB of VGA RAM, a retina display and 200MB of disc space.
Lightworks is one of high end photo and video editing programs. It has both a free and paid version. If you are not using Lightworks for commercial purposes, you don't need to buy a license to update to the Pro version. You will love it because its free version provides all the features you need to make a professional movie. This GoPro editing software allows you to crop, resize, merge and sync videos. The toolkit has a lot of features, there are real-time settings, as well as background encoding options so that you can make a perfect video.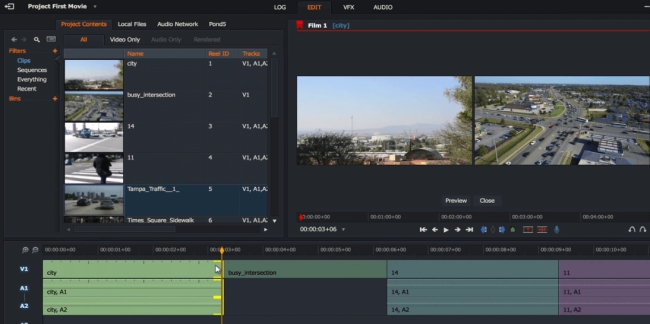 ApowerEdit – A Professional GoPro video editors that can rely on
Download
Type: Desktop software
Cost: Free and Paid
Rate: Five stars
Supported system: Windows
Basic requirements: Win7/8/10 with fewer limits on computer performance.
ApowerEdit is a professional video editor especially designed for beginners. Characterized by smart workflow, the program makes it easier for one to navigate and perform basic and advanced editing tasks. It has a wide range of supported output formats. You won't have to follow complicated steps and operations to enhance your clips and create an impressive presentation because it has an extremely simple user interface. It allows users to split, crop, zoom and mosaic video. It also comes with text styles, stunning effects, amazing filters to their project in a matter of seconds. Once you have finished editing GoPro footages, you can easily export your video with high quality.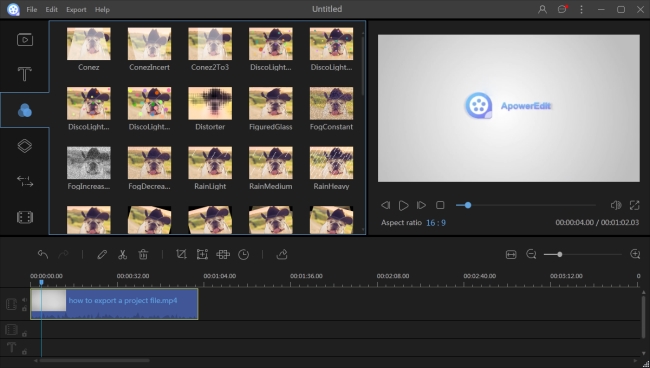 Video Editing programs better be avoided
Windows Movie Maker
This software is a free option for Windows users who want to edit videos/audios/pictures. It often gets stuck and even crashes. Since it is no longer supported in Windows 10, you can choose a better program instead.
Animoto
Animoto is a free web application. But it has a size limit on the uploading file. You cannot upload files larger than 400MB. How will you edit a long GoPro video footage with HD or 4K quality?