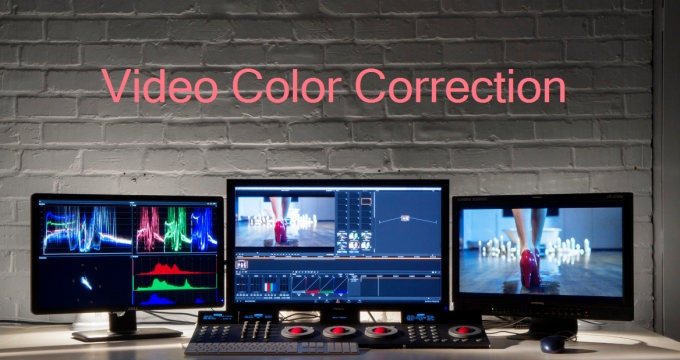 Videos undoubtedly have become a part of everyday life. Unfortunately with the update of software and the advancement of technology, your old videos can look old and dated very quickly. If you want to improve the overall look of the old videos, you can improve this with video color correction programs. There are many free video editors that can help you do simple editing on the color. Below are a few color correction tutorials to get you started with video editing. They are certainly useful, but they are also fun as well. If you already know all about color correction, you can even help suggest somethings in the comments below.
A Top List of Video Color Correction Software
ApowerEdit
If you are looking for a professional yet easy-to-use editor, take a look at ApowerEdit. This tool comes with a built-in color correction tool which you can use to change the video color. All you need to do is drag the slider in the Edit panel. The player will let you preview the video while you correct the color. You can adjust the contrast, saturation, brightness, and hue to any degree you like for the video.
Apart from correcting video color, ApowerEdit has a lot of built-in practical functions.
It provides a large number of templates for filters, overlays and transition effects. You can make use of these templates, add captions, add watermark and dub the video with your own voice. There is also a basic editor by which you can cut the footage into pieces, delete unwanted parts from the project, and add mosaics. Personally I like this program because it has as many features as a desktop editor should have and it is very simple to process a video with it.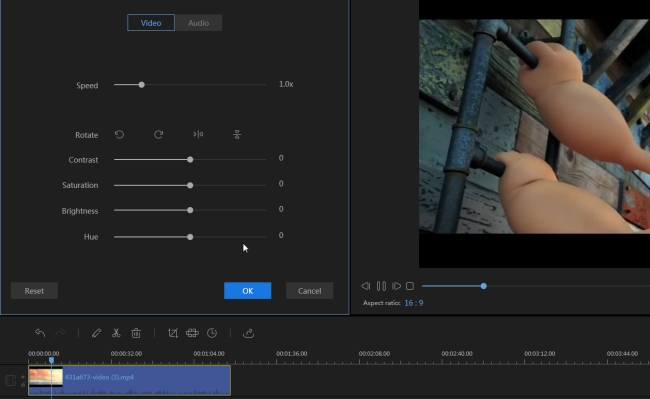 Adobe Premiere
Adobe Premiere is also able to do video color correction. In the "Effect Control" tab, look for "Fast Color Corrector". From there you can have a fast color correction of your video. There is also a Color Level Settings which can be used to intensify the colors or add richness to the video. This will help you enhance the mood or feel of your video.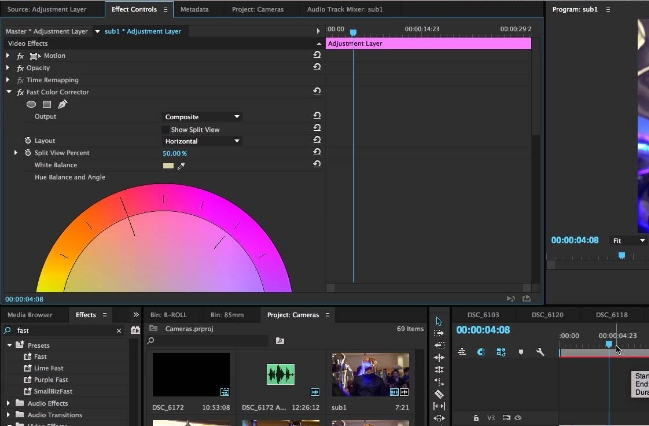 Adobe Premiere is one of the most popular programs in the video editing field. Its successor Adobe Premiere Pro has more detailed settings in color correction but the procedure is more complicated. Adobe Premiere is enough for filmmaking amateurs who need to color correct their video.
DaVinci Resolve
DaVinci Resolve can also work as a video color correction software. The first time when I saw this software, I associated it with the famous Leonardo DaVinci. This software is also regarded as the standard in the video editing industry. Its "Color" tab provides a variety of tools like color match, color wheels, curves, and windows.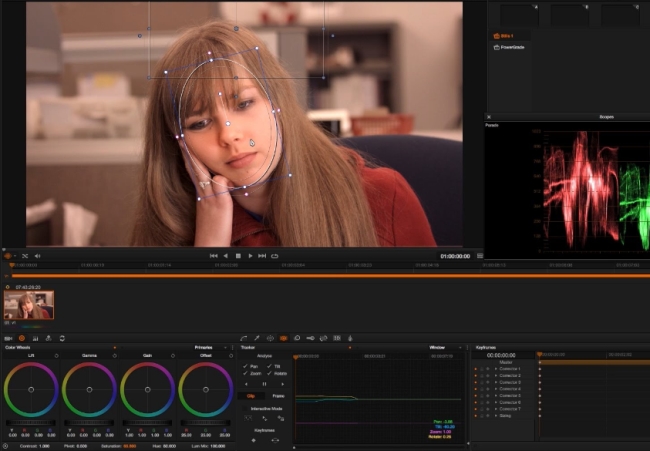 There are also some advanced functions embedded in this app but requires in-depth knowledge about the app and proficient video making skills. This program is popular in professional-level filmmakers and video hobbyists. And the price is very high.
Final Cut Pro
We all know that the available video editing software for Mac users is far fewer than for Windows users. If you are in pursuit of a Hollywood-like effect in your video while you are making your cool color correction video, Final Cut Pro X is a top choice to try. It gives you more power in editing your video than iMovie can offer. There is a special Color Board by which users can set their preferred color, saturation, exposure and hue.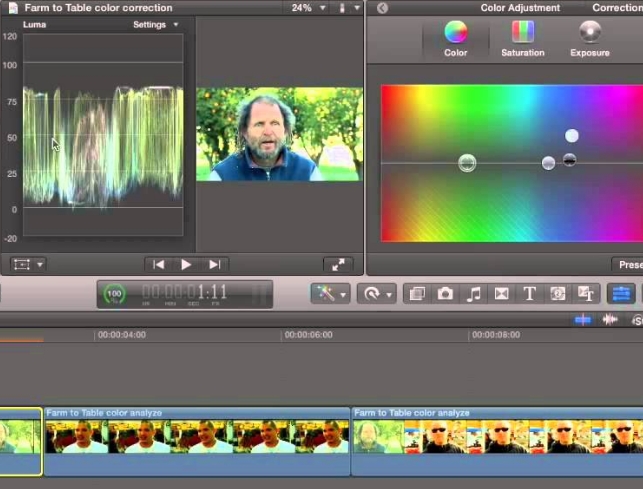 I should say that if you are not that computer savvy, try your built-in iMovie rather than Final Cut Pro. Although it can do nearly everything you want on a video, it requires a high-level skill to get hold of it and the price for it is very high.
Extended Reading: Color Correction and Color Grading
Generally, color correction comes first because we need to balance the over-saturated video color, making the white appears actually white and the black appears actually black and everything in between is even and nice. The goal is just to make the video look exactly the way the human eyes see things. Color grading is to create an aesthetic feel or a communicative purpose of your video. This process is totally optional. However, there is no denying that correct color grading will help to convey a visual mood to highlight the narrative. In daily usage, color correction is often interchangeable with color grading when editing a video.