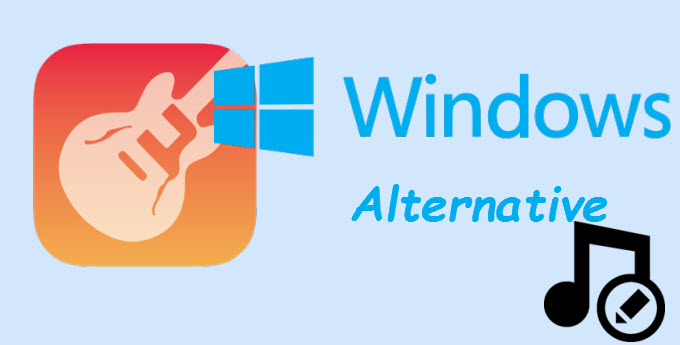 With the increasing and fast changing technological world we live in, it is indeed true that almost everything can be done with a computer. You can talk to your loved ones face to face with by using virtual chat tools abroad, get instant messages, watch movies, research subject topics and even edit musical instruments effects to music by using professional tool easily. Take for example one of the most popular music applications Apple has ever created called Garageband. With this software, you can do tons of things like recording audio, editing songs, mixing rhythms, adding sound effects and almost everything you could ever imagine with regards to music.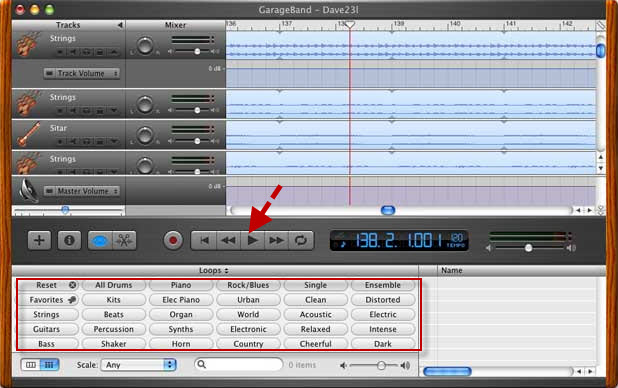 Beyond its jaw dropping features and really powerful capabilities when it comes to creating/editing music, Garageband has one major drawback. And that is its exclusivity to none other than the creator, Apple, meaning there is no Garageband for Windows, and only those with Mac and iOS devices can get to enjoy the remarkable features of Garageband. Though, if you don't have an iOS device or Apple computer, this doesn't mean that your passion for music won't reach technical advancements. Keep in mind that there are Garageband similar programs for Windows out there.
Tricks to Get Garageband for PC
You don't have to buy your own Mac computer just to install Garageband, one great PC Company offers a quick fix that will never burn holes in your pockets. It is called Garageband 6.0.5 for Windows. Sure that it is not made by Apple but the developer raresoftware.org ensures a smooth operation just like that on Mac, except of course some details such as the minimize and close buttons. But other than that, this desktop application is great enough to rival the original.
Installing Garageband on your PC is actually very simple since it is just like other PC programs. Simply:
Go to the raresoftware website and click the green button to download Garageband for Windows.
Choose your file destination and wait until it finishes downloading.
Once completed, locate the downloaded pack and double click to install it.
It may take around 10-20 minutes to configure so be patient.
When done, you can start exploring Garageband right on your windows PC.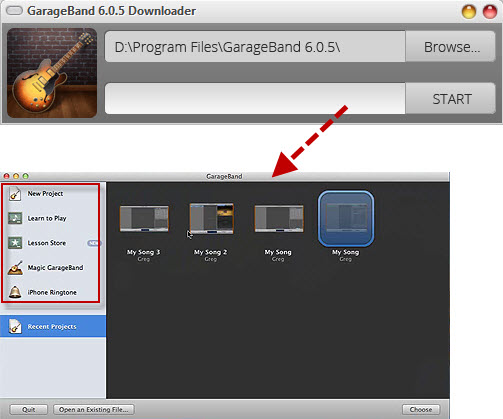 With this software you can mix your own songs, edit tempo, play different instruments, cut songs, merge audios, and all others. If this still doesn't fulfill your needs, you can try out some audacity similar software. Not only you can edit songs with it and play with different mixes but you could also use it to record HQ audios from various sources.
Top Garageband Alternative for Windows Software
Streaming Audio Recorder
Although Streaming Audio Recorder is not 100% identical with Garageband, its flexible as well as feature-filled aspects would cover the needs of all music lovers. With this desktop application you can use its built-in audio editing tool to cut, merge, copy, split, mix, and create your own sound file. Additionally, you can edit ID3 tags, making audios more organized as well as information complete. The integrated converter of Streaming Audio Recorder nonetheless comes as a bonus, it allows easy file conversion to various formats such as MP3, WAV, WMA, OGG, AAC and all others.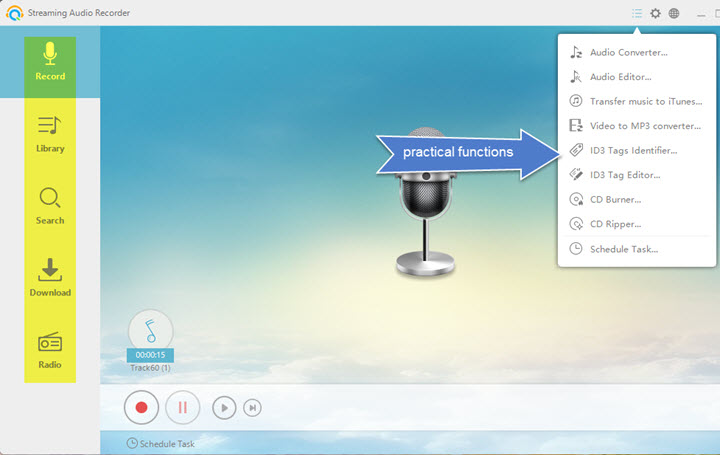 What's great and really amazing with this software is that it can record any sound played from your computer with 1:1 quality. May it be streaming sounds from YouTube, Spotify, Jango, online radios, or audios playing from your CDs, it can grab that music with one click. You can even use in-line devices such as microphone to make it more personalized as well as unique. True that unlike other alternatives to Garageband filled with tons of music effects, Streaming Audio Recorder might house few of them, but you can record any audio from all sources and later mix it using the built-in editor. To edit audio files, you just need to:
Download and install the latest version of Streaming Audio Recorder on your PC.
Open "Tools" menu and hit "Audio Editor".
Load the sound file you want to edit, wait until file analyzation is complete.
Click the "Edit" tab to cut, copy or cut MP3 files, while hitting the "Tools" tab will give you more options such as mix, insert or append audio.
Preview the edited audio, and press "Export" to export the file.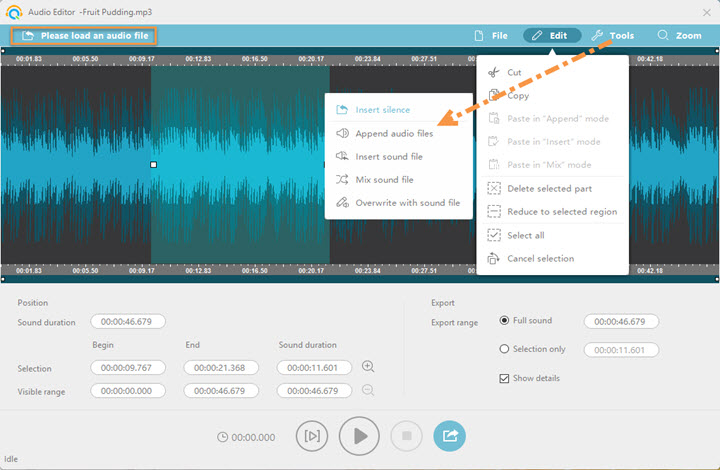 Mixcraft 6
Another Garageband for PC that you might want to look at is the Mixcraft 6. With this tool you can record audio, add different effects, edit videos and mix different kinds of rhythm. It offers 11 virtual instruments and about 22 high quality effects. There are also 6000 professionally produced music loops and effects that you could play upon. Guitar amp simulators, vocal reduction, band compression, pitch shifting, time stretching and all other features are likewise included.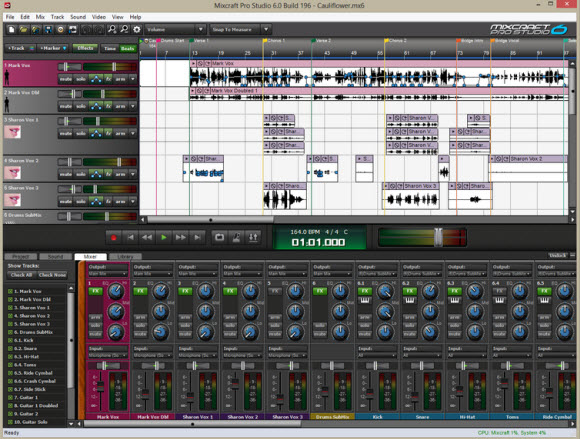 It is a great and really powerful music recording/editing software but there are drawbacks you need to consider such as high price tag, large installation size, complex usage and somewhat serious PC requirements. You need at least 1GB of RAM, but 2GB is recommended to be able to use Mixcraft 6.
Indeed, whatever desktop application you choose, take into consideration what you really need. You can download unofficial version of Garageband or choose a more premium one with added features that you could really use. Other alternatives are also present but you need to think twice if it demands a high price. If you don't want to cost much and prefer an easy but powerful music editor, Streaming Audio Recorder still will be the top choice.