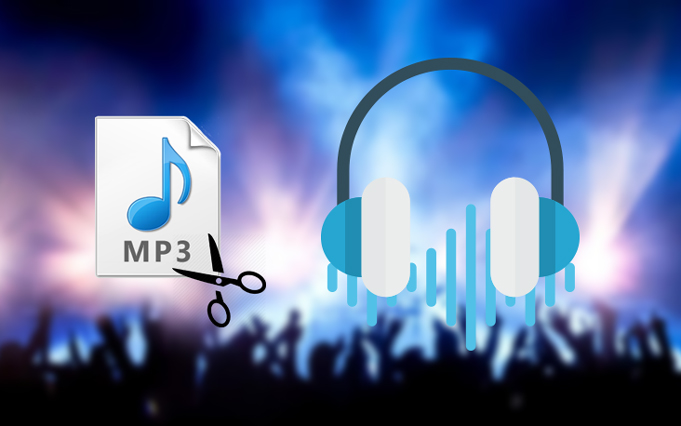 Cutting MP3s is indeed helpful if you want to create a ringtone out of your favorite music, if you need to trim down large audiobooks into different chapters, remove unwanted parts in a certain song such as long introduction and advertisements from radios, leave silent parts in audios and many more. Cutting MP3 files into smaller audio can help to make the file more manageable and thus easier to deal with. However, this job is always easier said than done since you cannot simply cut and copy audio files like you would normally do in MS office. Special tools and applications are needed if you want to successfully cut MP3s. Gladly, tons of MP3 editing programs can be found online. Whether you want to trim audio files on your desktop computer or smartphone, there's always a simple way to do things.
Powerful Ways to Cut MP3 Files on Computer
Online MP3 File Cutter
For a more reliable, efficient, convenient and stress-free MP3 file trimmer, you can use the Apowersoft Free Online Audio Editor. This tool allows to cut, split, cut, add, insert, overwrite or mix MP3s with ease.
Follow the quick guide to start cutting MP3 files:
Click "Launch application" to load the editor online.
Hit "Please load an audio file" and import the MP3 into editor.
Mark a part of the audio stream to cut or retain using.
Select the "Selection only" from "Export range".
Press the "Export" icon, select the desired format and folder.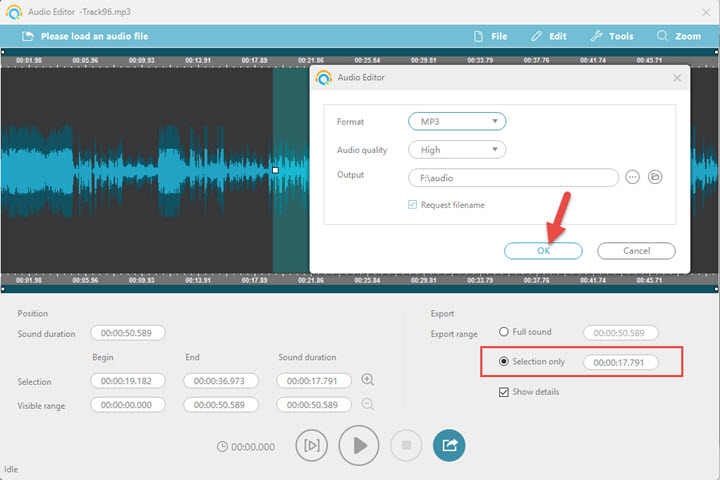 Except of cutting audio in MP3 format, Apowersoft Free Online Audio Editor also lets you cut WAV, WMA, FLAC, OGG and AAC files.
Surefire Ways to Cut an MP3 on Mobile
If you want to cut MP3 files directly on your smartphone, using a mobile application is what you need best for you don't have to do this on computer and transfer the audio back to mobile. Below are two great Android and iOS audio cutters that you can try.
MP3 Cutter For Android
MP3 Cutter is available for downloading on Google Play and runs on Android version 2.1 and up. It has over 1 million downloads making it one of the best MP3 trimmers ever out for android smartphones. After installing it on your device, simply:
1
Load the file you want to cut by clicking "MP3 Load" button. Then, hit "Play" and when you're on the desired part, tap the red button.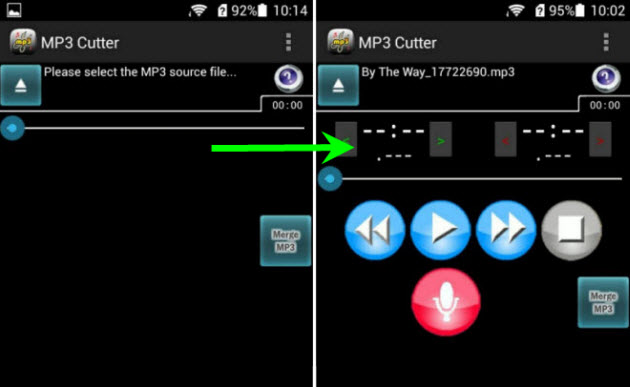 2
Play the audio again or drag the slider to your wanted end point, press the same red button to confirm the duration. The cutting process starts when you choose the "Start Cut" on the list of options.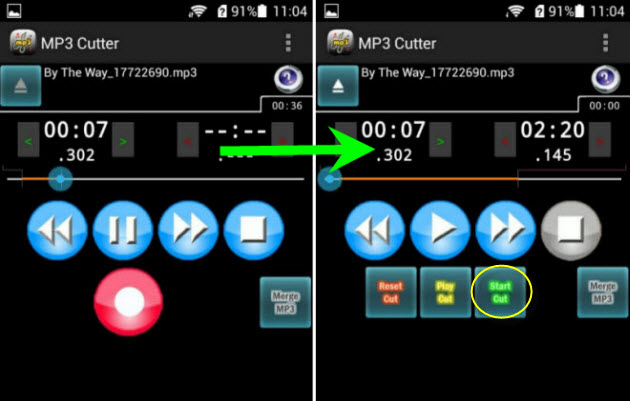 3
After which you can change the name of the file or use it as default ringtone, and click "Save".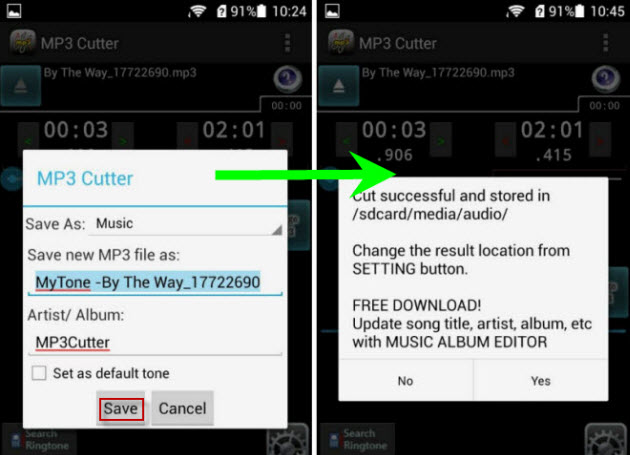 Hokusai Editor For iPhone
Hokusai Audio Editor is designed for iPhone users to edit audio. This MP3 file cutter supports Apple devices running iOS 6.0 or later. With it, you can do real time editing. It means you can hear the music while cutting it. In this case, you are able to control the time, duration and cut the audio easily. On top of its smooth MP3 trimming function, Hokusai can mix tracks, add special effects, insert filters and etc.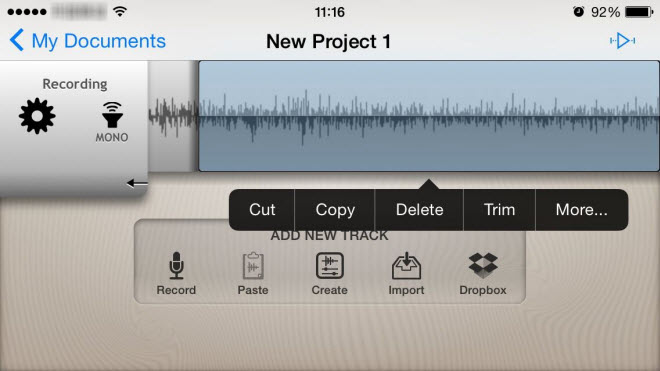 In general, tons of tools are available if you want to cut audio files. Online tools can fulfill your simple needs with quick workaround, while individual programs may provide more functions. But if you want to make a ringtone, the mobile apps will be the top choice. Before downloading any software or program, establish your purpose first on why you need to cut MP3s then everything will smoothly follow.