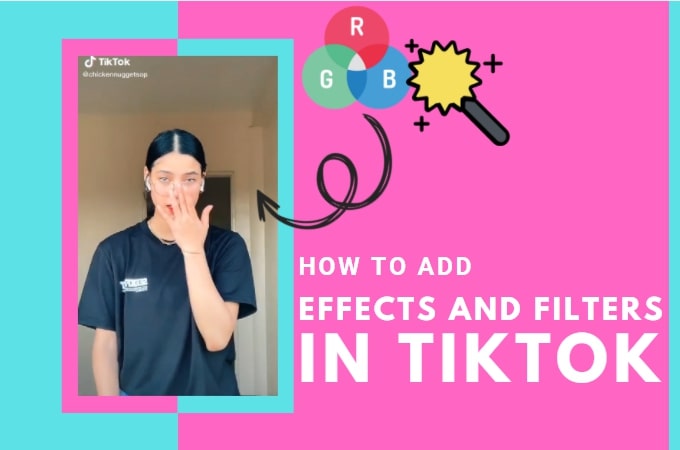 TikTok is one of the most well-known social media apps that enables you to create and share short videos. These days teenagers and even adults enjoy TikTok to ease their boredom and stress while they can't leave at home. With its popularity, most users are taking advantage of making their short videos much more exciting. Despite this, it may take you too much time to edit the short video and make it more interesting. Here, we will show you the detailed steps on how to add effects in TikTok using the best video editing program. Check these excellent programs written below.
How to Add Effects in TikTok Videos
LightMV
If you're looking for a powerful online video editing tool that has a straightforward interface, here is LightMV. This tool offers highly customizable video templates that enable you to improve the video instantly. Use its many editing functions to add filters, text, personalized logo, and background music. Furthermore, you can save these videos in Full HD quality. Lastly, share the edited TikTok videos to different social media platforms right away. So if you're wondering how to add filters on TikTok with LightMV, you can see the simple steps below.
Head on to the official website of the tool using any web browser on your computer.
Second, choose your desired video template for your TikTok videos to proceed with its editing functions.

Tips: Click the picture below to watch this attractive TikTok video template.

Third, click the "+" icon to upload the TikTok videos you want to customize.

Fourth, click the "Pen-like" icon and select "Filter" to choose your desired filter.

Finally, hit the "Produce" button to render the edited video. Once done, click the "Download" button to save the video on your computer.
TikTok
Next, you can use TikTok itself. The mobile video sharing platform lets you create short videos while dancing, singing, and more. In addition, you can watch, like, comment, and follow other creators. It has a built-video editor that enables you to improve the raw clip with a few simple taps. You can flip, adjust the play speed of the video, add filters and effects. Here are the simple steps on how to add slow motion in TikTok with the app itself.
Download and install the app from the App Store or Google Play Store.
Next, launch the app and click the "+" button below to start.

Then, tap the "Speed" icon and tap the "0.3x" before recording.
After that, tap the "Next" button to add a caption to the video.

Lastly, hit the "Post" to share the short videos on your profile.
Beecut
Beecut is a full-featured video editing app for Android and iOS mobile devices. Besides that, it has a desktop version that works with Mac and Windows computers. Using this video editing app enables you to trim, cut, split, and combine videos more precisely. Furthermore, it offers numerous effects and filters that you can use to customize TikTok videos to make them more engaging. What's more, this app has a new collaboration feature, which allows you to create a video using the template of LightMV. Meanwhile, videos can be exported in different aspect ratios common across different social media sites. Below you can see the steps on how to add sparkle effect on TikTok with Beecut.
First, go to the App Store and Google Play Store to download and install it on your mobile phones. Once done installing, launch it to use it further.
From its interface, tap the "Scissors" icon to upload the TikTok videos you want to customize. Then, hit the "Next step" button above to select the preferred output size.

After selecting the output size, tap the "Filters" button and go to the "Effects" section and select the effect you want to add in the video.

Next, tap the "Export" button above to select the video quality and save the video on your mobile phone immediately.
Inshot
The last mobile that you can utilize on how to add filters on TikTok video is InShot. This app is also capable of creating photo collages in just a few simple steps. Furthermore, it has tons of animated text and stickers that you can use to produce amazing TikTok videos. Aside from visual effects, this app also provides sound effects that you can use for transitions and many more. In addition, it has a music library that offers free vlog music. You can see the steps listed below to learn how to customize the TikTok video using this app.
To get started, download and install the app from Google Play Store and App Store.
After installing, open the app and click the "Video" icon to upload the video.

Then, tap the "Filter" option and select the "Effect" icon to select the effects you want to include in the TikTok video.

Once done, tap the "Export" icon above to render and save a video on your mobile devices.
Conclusion
These tools mentioned above are the best video editing programs you can use for how to add effects in TikTok. Also, we've written a simple guide on how to easily enhance TikTok videos. However, we personally recommend LightMV because of its user-friendly interface and accessibility to different devices, including smartphones and computers. Aside from that, this tool provides professional templates that can level up the TikTok videos right away. For more suggestions, feel free to comment down below.