The reasons to split audio tracks from DVD
Before portable digital devices reach its popularity, there were first DVD players that utilize DVD's to play music and movies. However, since technology evolves and these equipment are now consider to be obsolete, many individuals especially music fanatics are seeking for the finest way for them to rip audio from DVD. There can be various factors that lead to this demand, one of which is create a selection of songs from different music disc and to get a favorite dialogue from a movie or drama. Once the audio tracks are already extracted they can now be played on numerous portable devices such as Tabs, Smart phones, mp3 and mp4 players.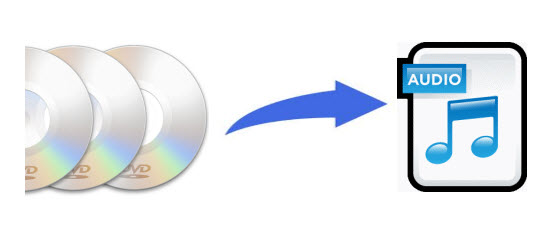 Typically, individuals split audio tracks from DVD utilizing a number of external tools: use RCA audio cords/cables to link the audio output coming from a DVD player to the input of a cassette deck or Compact disc recorder. And then dub the audio tracks coming from one device towards the other. Since it's all digital nowadays we can simply run any DVD's from a PC and we can capture DVD sound the easier ways.
Knacks to extract audio from DVD
Here are the best methods and applications that we can make use of to simply record DVD soundtrack and dialogues. Let's have a look at them as I continue.
Capture DVD audio free
The first way to split an audio file from a disc for free is by making use of Apowersoft Free Audio Recorder. This program is designed and created to fulfill all of the recording needs that the users have. The process of ripping audio from DVD can also be done with this application in simple steps:
Install the Apowersoft Free Audio Recorder and open it and set your audio input source.
Put your DVD inside your PC's DVD ROM and waits for it to load, and then open the file in a media player that you have.
Launch the recorder again and hit the Start button together with the play button for the media player to rip DVD audio to mp3.
Click the recorder's Stop button and you newly ripped audio is ready to go.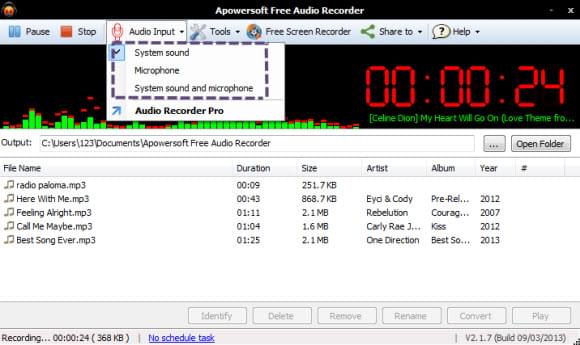 You also have an option to record the whole DVD content or just select some portions. If you opt for certain portion only just start recording on the part that you wish.
Helpful DVD audio ripper
The next helpful disc audio ripper that we have is the DVD Audio Extractor. This is great application that runs on various OS has a simple to use GUI, it is fast, supports multiple output formats, and enables batch processing and many more. It is definitely a decent extracting tool to have, however, it can be only use for a maximum of 30 days trial and you must buy the product to use it continuously.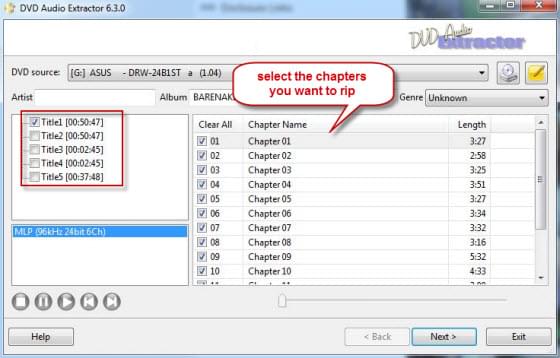 Draw support from VLC advanced feature
In the next method, we will be utilizing the advanced feature for VLC. We all know that VLC is one of the most common open source media players that can be use with any operating system. But in spite of being a media player it can also be used to extract audio from DVD. To get access to the VLC's ripping function here are the things to do.
Open VLC and go to the Tools – Preferences. Now look for All button and click it and all of the settings will be shown, then go to Input-Codecs- Twolame and press Ctrl+R to convert/save. Under Menu tab, select Disc and locate the DVD that you want to rip. Finally, select the folder where you want to save your audio output and click Start, the ripping will begin instantly and your file will be ready in a moment.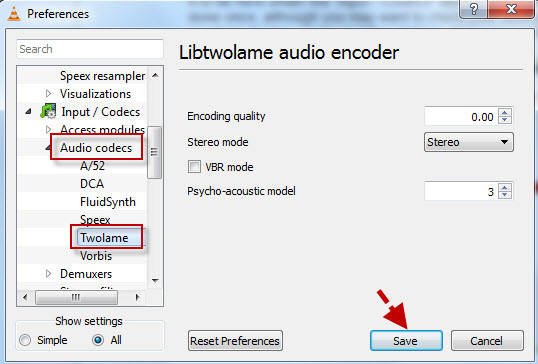 Comparison of various methods to rip audio from DVD
If we are going to make a comparison among all of the methods that we discussed above. The first method is the most direct and free to use, while the second method is more professional and brings other functions. Moreover, the third method works on any operating platform, but the ripping step is not that easy which might cause confusion for users especially for those green hand users.