Video game music is basically soundtracks that are created to accompany a certain video game. They are originally limited to simple melodies and continue to evolve as time goes by. Today, video game companies are slowly putting complexity on their back ground music as they include full orchestral pieces and the players movement and achievement. The popular ones include OST from Metal Gear Solid 4, Super Mario Galaxy 2, Ninokuni, Final Fantasy, and the likes. The popularity of video game music continues to increase, that's why many video game fanatics want to save video game music. But it is feasible to grab video game theme songs?
The simplest way to download video game music
If you are a video game enthusiast and don't know how to get video game soundtrack, then here is the most convenient way for you to utilize, which is by recording them. For this we are going to make use of an outstanding program which is known as the Streaming Audio Recorder. This tool has the capabilities to grab just anything that plays within your computer with a clearest way possible. To download video game soundtrack, you can follow the concrete steps:
Download and install the audio recording program.
Make settings. Set the audio source to use and adjust other settings that you prefer.
Recording audio. Just make sure that you click the On button prior playing a particular sound track.
Download free video game music to portable devices. Once done with the recording, you can now transfer your recorded video game music to any portable devices that you have.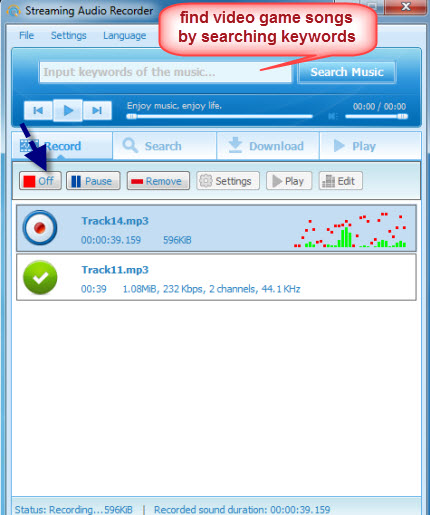 Tips: Except of recording video game music directly, you can search your wanted soundtracks with Streaming audio recorder, and then download them off.
Moreover, this video game music recorder comes with other features such as a music editor, audio converter, and burn video game soundtrack to CD or DVD.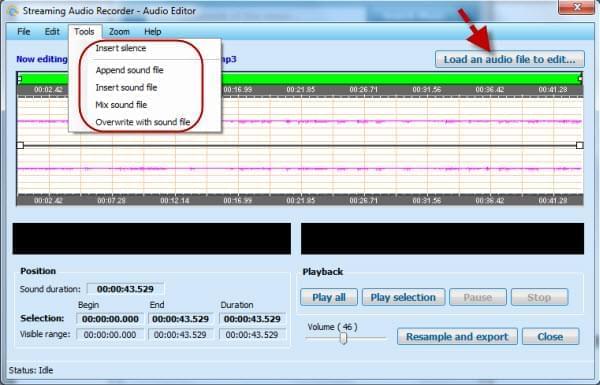 Place to find video game soundtrack
There are numerous webpages across the internet that offer video game music audition and download free. You can begin your video game OST hunt by using these following sites:

Video game music archive
This site is a forum where many video game music enthusiasts share their OST at hand for others to enjoy. However, the downloads from this site seems to be a little bit old and it may takes your time looking for a particular music.

Autofish
This is a wonderful page for those video game fans that continues to live in the past. As this site provides video game theme according to various classic game console such as c64 music box, nes music box, and snes music box.

Ocremix
Ocremix is a more sophisticated webpage that caters various video game music from different video games available on the market. The website allows users to conduct video game music download easily, it is definitely one of the best out there on the World Wide Web.

 Gamethemesongs
This is an awesome site wherein all of the video game OSTs are arrange alphabetically, which makes it easy for the users to navigate through. It provides mix songs from old and new video games.

FFshrine
Simple and effective, are the simple ways to describe this page. It caters multiple video games OST downloads from you to choose from. It has a simle platform that eliminates the hassle in searching through the site.
You can encounter some sites allow you to download video game music, but most of them do not. Whatever the case it is, you can always save your favorite music with an audio recorder.