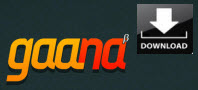 Gaana.com is a website that offers free streaming of Indian and International music. While Indian music is available for everyone, International music can only be played by those who are located in India. But even if you are not in India, if you love Hindi songs or music in general, you would still enjoy using it. Since this is an online streaming site, so you are only allowed to listen to your favorite Gaana songs online. This is why other people consider downloading songs from Gaana.com so they can play these songs while offline. Or even save them on their mobile devices for enjoying them on the move.
Efficient Methods to Download Gaana Songs
When you visit Gaana.com, you will be able to play the songs, share or even comment on them. Though there is no download option for you to save them, you can still use a third-party in doing this. We will tackle two programs that you can use for downloading its music for Windows.
Streaming Audio Recorder (For Windows)
Streaming Audio Recorder is a Windows compatible software that you can use to easily download songs from Gaana.com. Once it's installed on your computer, you can start recording any audio that you hear on your computer including streaming songs from Gaana. It features 1:1 audio recording with a guarantee of preserving origin sound quality in recorded audio files.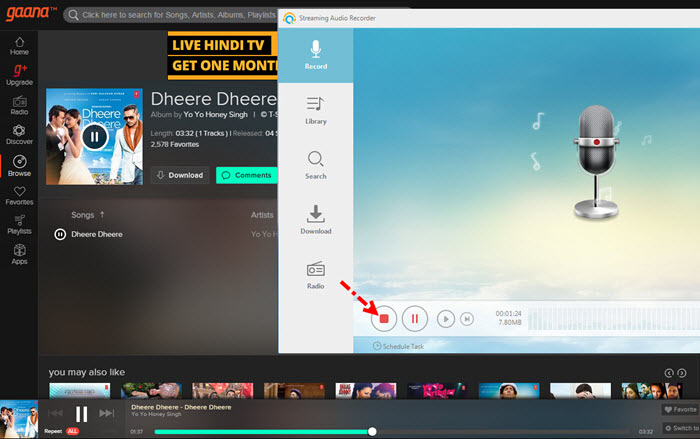 Below are the steps on how to download music from Gaana using this software.
Download and launch the Streaming Audio Recorder.
Configure your desired settings. For example, you can select the output format and output folder.
Click the red round button on the left bottom of the interface to start recording.
Play the song you wish to record from Gaana.com.
Click the same red button once done and you can get resulted files in the target folder.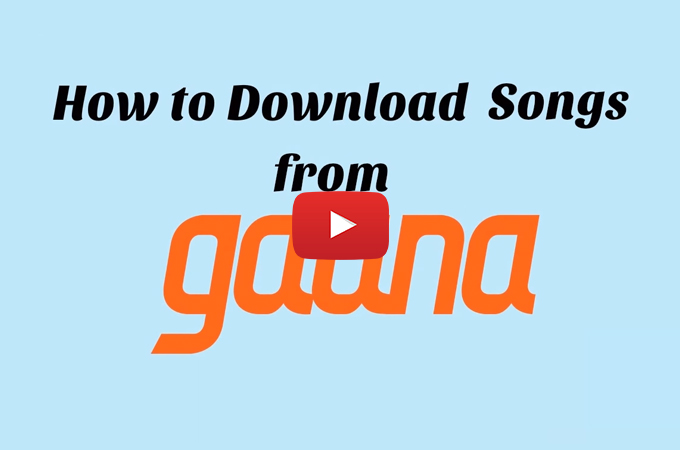 Aside from downloading your favorite Gaana music, you may also enjoy other powerful features that this program offers. This includes ID3 tags identifier for automatically detecting song information, audio converter for turning audio files to other formats, audio editor for customizing your own sound and free music downloader to save popular music without a cost.
Internet Download Manager (For Windows)
Another application for Windows is called Internet Download Manager or IDM. It does not only download Gaana songs but also download music from Saavn and other India music sites as well. Install the program on your computer and open it. Access Gaana and play the music you wish to save. IDM will automatically ask you if you wish to download the file. You have the option to download now, download later or cancel.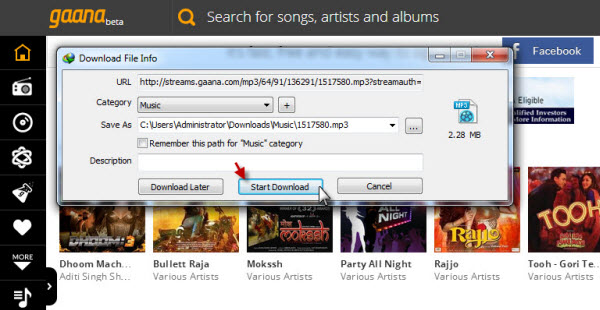 Using this software also has its drawbacks. One of these is that there are several menus and settings, which could be confusing to some users. Furthermore, the pop-up window asking if you wish to download a file always appears when accessing a site with audio or video. This could be annoying if you do not really wish to download all of them as you would always need to click to cancel.
How to Download Gaana Songs on Mac
For those who want to download Gaana songs on Mac, Apowersoft Audio Recorder for Mac would be the best option. Its user-friendly interface would make it quick for you to download songs from Gaana.
To do this, open the tool and click the record button. Then go to Gaana.com and play the song you wish to download. Next, you can pause once the song is finished or at any point you wish to stop. You may also create a playlist to fill in with songs recorded from radio stations like Gaana continuously.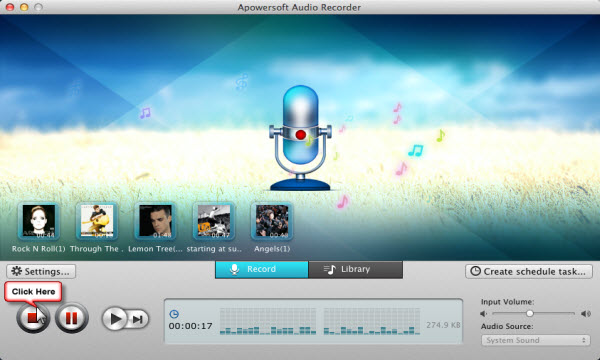 This utility also comes with other functions. It automatically identifies song information so you don't have to enter them manually one by one. The program has a scheduling feature that lets you schedule recording. Feel free to take a download and experience the amazing functions by yourself.