Ask
I'm something of a music junkie – and there are thousands upon thousands of songs in the collections on my PC. I also like to enjoy music on my mobile, but after switching to iPhone recently, I find it hard to sync music because of the limits on iTunes. What I want is an MP3 album downloader for my iPhone, and a feasible way to overcome the restriction of having to pay every time a great track comes out. Are there any ways to do this?
Answer
Apple devices users are used to get music from the iTunes. Though sometimes you are lucky to come across some discounts, downloading a full album will cost a lot. However, you can stop worrying it anymore after checking the two safe ways to perform free MP3 album download.
Ultimate Methods for Downloading MP3 Album
1. Free Online Album Downloader
Apowersoft Free Online Audio Recorder comes with an easy to use interface along with valuable options, it has both an online version and a desktop version, and allows you to record sound from any source. It supports downloading album from popular music sharing websites like Grooveshark, MySpace, Pandora, Spotify and many others.
Here we will take Spotify as an example to demonstrate how you can download MP3 albums to your iPhone using this software:
Navigate to the album downloader and click on the "Start Recording" button.
When the java applet pop-up appearing, click on "Run" to enable the application to load on your web browser.
Click to expand the dropdown menu of "Tools" and then configure the output format (choose from MP3, OGG, WMA, AAC, WAV), output folder and other advanced settings in the "Options" section.
Click on the "Start" on the functions bar, play the song on Spotify, it begins to record the song which will be tagged with information such as title, album, artist and year once done.
Play other songs in album and continue recording. Once the song has finish, click on "Stop" in the audio recorder applet's window.
Open the destination folder and iTunes, click "File" – "Add new song" to transfer the songs to iTunes. Then, plug in the iPhone to sync the music library.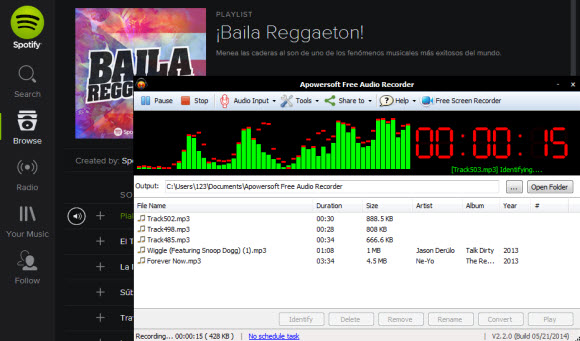 The drawback of this way is that you should play the full album from the beginning to the end, that's just a little time-consuming.
2. All-around Desktop Music Album Downloader
If you're looking for a comprehensive solution to address all your music needs of enjoying music on-the-go – Apowersoft Streaming Audio Recorder is which you should stop looking further. What really makes it shine is its album search feature that lets you easily find your favorite music in one place and download free MP3 album you want in one go.
Here's what you method to download a complete music album:
Run the software after the installation. Go to the "Search" tab of the software.
Enter the name of the album you want to download, and then press "Search Music" icon.
Select the songs from the list that appears.
Add them to the download list and wait for the download to complete.
As an added bonus, besides the search feature, you can also find Top 10 albums list, just check them and add them to your music collection.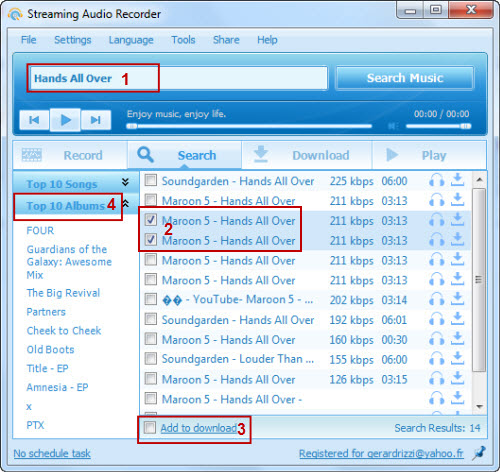 You time and energy will be saved easily by doing batch downloads, and iPhone users are suggested to utilize the "Add to iTunes" function, convert, organize and send the albums to iTunes in a single click.
Clearly, Apowersoft Free Recorder is totally free and safe. It needs not to be installed, so won't take space on the PC. While, Streaming Audio Recorder is a paid software, it is worth the investment for any music lover who wants to streamline their musical experience. With its ability to automatically search out entire albums, edit audio recordings, and burn music to CDs, it leaves the free Online Audio Recorder far behind.
Cool Sites to Find Free MP3 Albums
In case you're looking for resource sites which provide eligible albums, check the list to listen to music albums and use the aforementioned software to download free MP3 album.
AlbumKings

AlbumKings is a website with a streamlined interface, clean look and a comprehensive music list. Its main webpage is divided into "On display", "Latest albums", and "Upcoming albums" sections so the viewer can quick sort out the things they want to get. And there's a wide artists selection to choose from e.g. from Chris Brown to Chuck Prophet to Jessie J.
AlbumStreams

This website has a simple, no frills attached interface where albums are placed in neat rows of square tiles. It's especially useful if you want to know a little something about the album before trying out the music – and it also has a rating feature to let you know if other uses enjoyed listening to the album or not.
PureVolume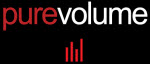 This website is more than just an amalgamation of free albums by relatively new bands – it's a proper platform to catch the latest news on the free music scene and its collection is categorized by artist and by album. The site allows to download MP3 albums, but you have limitations on number of downloads.