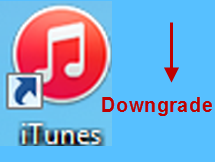 With iTunes upgraded to iTunes 12.1, you can find some positive new features and performance improvements. However, many users find lots of auxiliary managers fail to function, resulting in much inconvenience to manage their iDevices. Besides, many iPhones users are accustomed to earlier iTunes version. Therefore, they would like to downgrade iTunes 12.1 to an earlier version. Well, here is good news if you do apply iTunes and could not stand the latest version. You can uninstall iTunes 12.1 and downgrade to an older version in Windows.
The Best Way to Downgrade iTunes 12.1 to iTunes 12.0
Before attempting the process, backup your iTunes library for future consideration. Without a backup, it means you lost your iTunes library and media after you downgrade iTunes 12.1, which no doubt would be a big pity. Therefore, backup your iTunes before the un-installation. However, what deserves mention is that iTunes as a vital component makes the computer interact with iDevices, it is possible that you will not be able to use an iPhone or iPad in Windows if there are something destroyed during the downgrade. In order to successfully downgrade the latest iTunes to an earlier iTunes, you need to follow steps below:
Invaluable Tips: Currently there is a powerful program called Apowersoft Phone Manager available on the Internet, which is completely compatible with the latest iTunes 12.1. With this tool, you can transfer, backup, restore, and delete all the files on iOS devices without iTunes. It is also reported that this phone manager is better than iTunes in managing iOS devices.
Step 1. Uninstall the latest iTunes 12.1
1
Click "File" to find out "Library" and select "Export Library" to save your iTunes library. With this step, you have safely backuped your files in iTunes 12.1.
2
It is not hard to uninstall the latest iTunes 12.1. Just open "Control Panel" and click "Uninstall a program" under "Program" icon. Or simply go to "Computer" and then hit "Uninstall or change a program".
3
Locate "Apple Mobile Device Support", "Apple Application Support", "Apple Software Update", "Bonjour" and "iTunes", and then click "Uninstall" for all of them.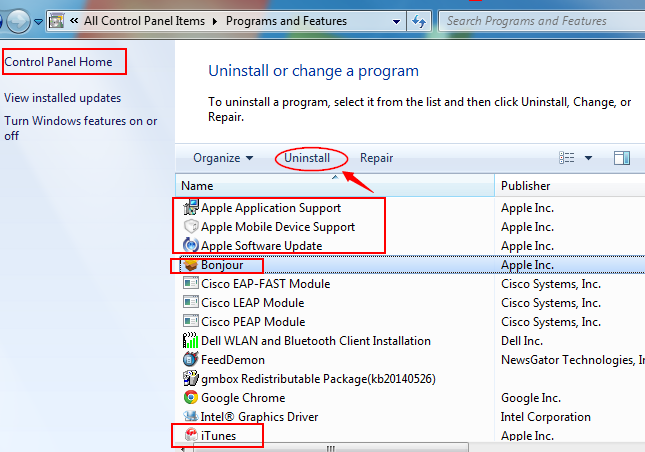 4
Go to "My music" and find "iTunes" folder in which you need to delete all the files.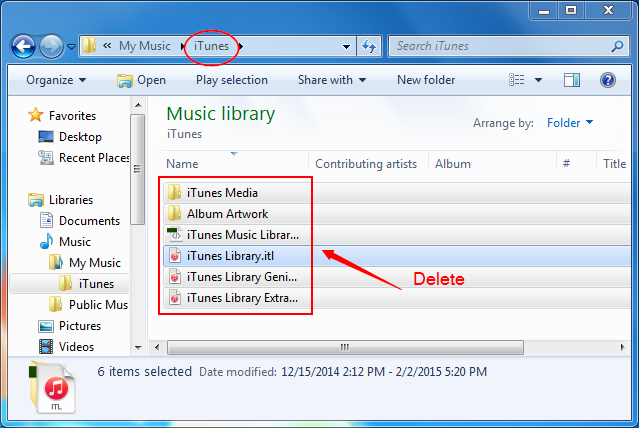 After you finish the above four steps, you have achieved the first step to downgrade iTunes 12.1. What you need to do next is to get an earlier version of iTunes.
Step 2. Reinstall an earlier version of iTunes
Apple official website will automatically recognize your Windows and then offers the latest iTunes 12.1 version which matches with the Windows, but you will not find any earlier versions of iTunes in this web. Fortunately, there are many other ways to download iTunes 12.0 or even earlier versions of iTunes. Here is how to do it.
1
Download iTunes 12.0 or an earlier version and install it on your window. Please note after you install the earlier version of iTunes, there is no need to take the trouble to update it, otherwise, you will come back to the latest iTunes version.
If the regular update reminding notices make you fed up with, feel it easy, because you can change the setting to avoid automatically updating. Follow "Edit" > "Preference" > "Advanced" > "Check for new software updates automatically".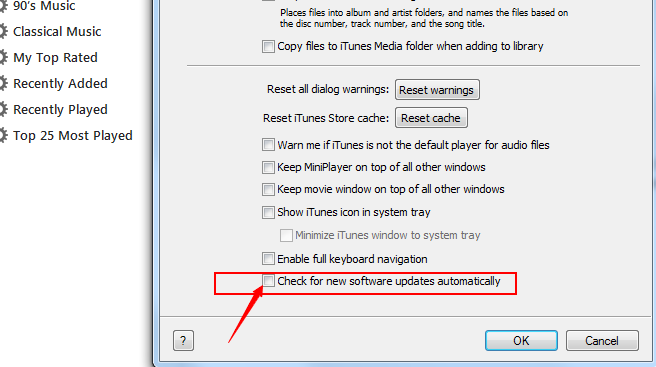 2
Open the downloaded iTunes and double click it for installation on your PC. Make sure the iTunes version is compatible with your Windows.
3
Start iTunes and then click "Files" and select "Add File to Library" to restore library files in the earlier iTunes version.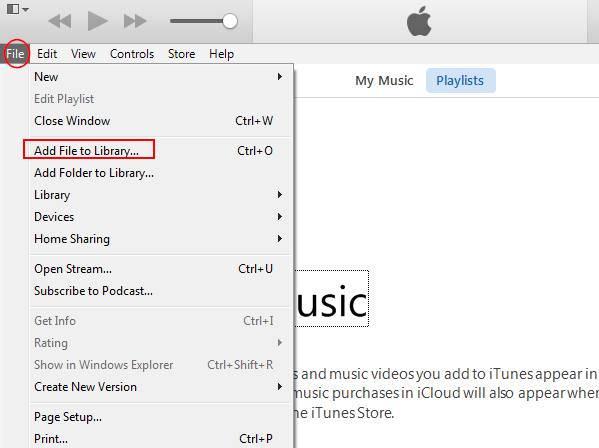 iTunes, as the perfect method to organize and enjoy your music and movies, enriches our music library and adds much melodious sounds to our life. After you successfully downgrade iTunes 12.1 to an earlier iTunes version, you can easily use many auxiliary managers to further expand your music library on iDevices.