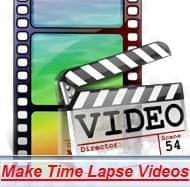 A time lapse video lets you see the changes in various things that would be difficult or would take a lot of time to be seen in real life. Videos or images are recorded with a camera and then speed up to see everything in a very fast manner so you can see the changes from start to end. A lot of people love to make time lapse videos for various purposes including documentaries, entertainment, projects, etc.
You too can make this type of video using various tools available online. If this is your first time trying this thing, there is an easy to use and free application that you can try. It's called Apowersoft Free Online Screen Recorder.
How to Make a Time Lapse Video
Method 1: Apowersoft Free Online Screen Recorder for Recording
Whether you would like to create a time lapse video of your computer screen or something that you wish to capture on your web camera, this application will let you do so as it supports recording of screen and using the web camera attached on your computer. This is more convenient than having to record a video using your camera phone or video camera since you are not limited to the length and number of videos that you can capture.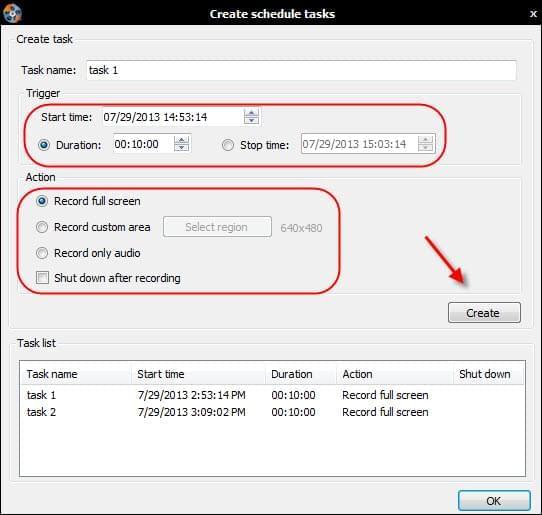 Click the Start Recording on the page and the option window will appear. Select if you wish to record your screen or you wish to capture video with your web camera or both if you want. It also lets you schedule recording tasks so it would automatically record within the interval of 30 seconds or 10 minutes, whichever you prefer. You can do other tasks as you don't have to stay in front of the computer for this. There is also an option to automatically shutdown computer after the scheduled tasks, which saves you time, effort, as well as the energy used on computer. Once done with the recordings, you can put the clips together by playing them one by one and then recording them on your screen using the application to create one video file.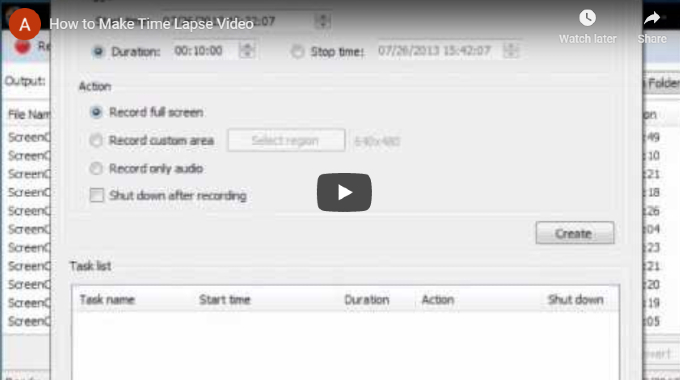 Method 2: Movie Maker for Editing and Speeding Up Videos
If the video is still too long or is still not fast enough after recording all the clips with the use of Apowersoft Free Online Screen Recorder to create one video, you may use Windows Live Movie Maker. This is another tool that you can use to make a time lapse video. You can add the videos you recorded using Apowersoft or any other tools to edit your videos. You can combine together clips or remove parts that you do not wish to include on your movie. The good thing about this is that it supports drag and drop so you just have to drag the videos that you wish to include on the timeline and starting editing them. Once done editing, you may speed up the videos to achieve the pace that you prefer.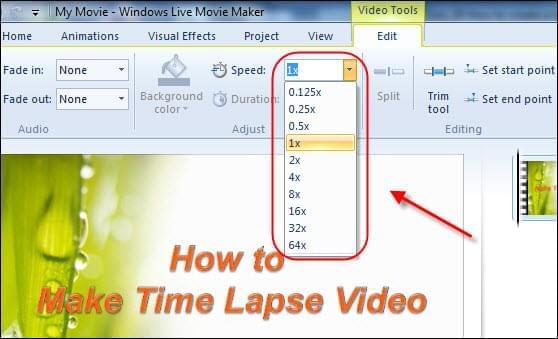 Time lapse videos are fun to watch as you get the opportunity to see changes that would be difficult or even impossible to see with your naked eyes as they occur. If you do not have any experience on how to make a time lapse video, Apowersoft Free Online Screen Recorder is the perfect tool to use. It is web based so it does not require installation, it's free and it has an easy to understand interface that you will learn how to use it quickly. Its scheduling feature lets you capture videos on the interval you prefer. You may also use Movie Maker if you wish to edit your videos and make the pace faster.