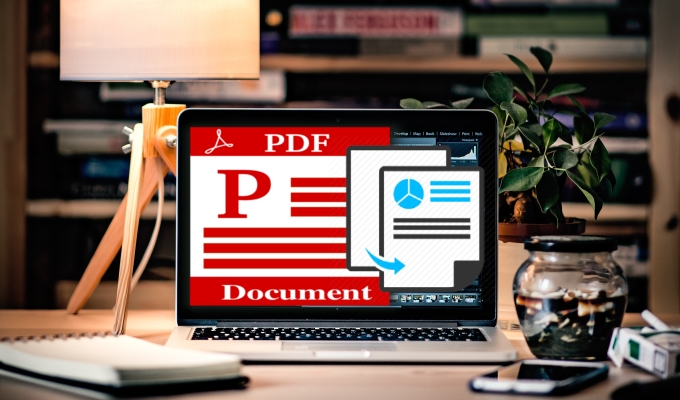 Files saved as a PDF are locked which means that they cannot be copied or edited. This protection is often used for research papers, online books, sample write-ups and other informative papers. However, the content of many PDF files might be very useful to people, that is why a lot of us want to get at least a portion of it to be able to be copied, modified or inserted for their own study, assignments, or presentations. This guide below will help you copy text from PDF.
There are several tools that are available for you to be utilized in order to save yourself from this situation. You may refer to this guide if: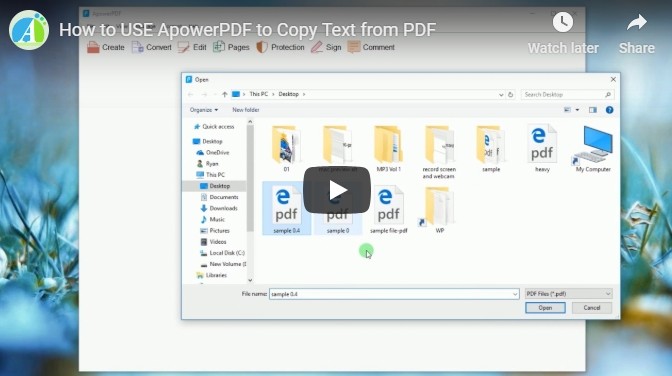 I. How to Copy Plain Text from PDF Simply
ApowerPDF (multi-functional PDF editor)
ApowerPDF is an application which can help you copy the contents of a PDF file. In fact, this tool can help you edit and create your own PDF file. It has a well-rounded editor which allows you to modify the text or graphics, add watermarks, text or images, copy and paste part of the file, and many more depending on your needs.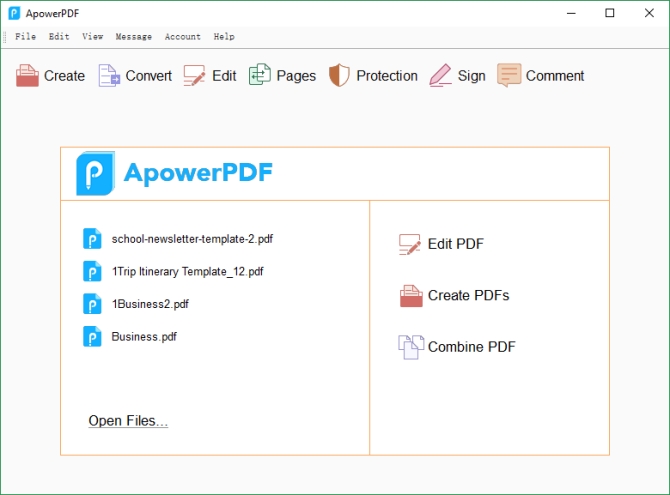 Here is a complete guide on how to copy text from PDF file using this tool.
Aside from the fact that this tool empowers you to copy from PDF, this tool can also let you combine PDFs if you wish to. Furthermore, you may also add signature or certification to your PDF file which could show that it is you who created all the information written in it. In addition to this, you may also copy text from secured PDF using its editing function. In case you want it to be converted to other formats like Bitmap, PNG or JPEG, you may use its converting function. Moreover, you may also add additional security to your PDF file by setting a password for it.
PDF Copy Paste (basic functions)
Another tool which you can utilize is the PDF Copy Paste. This helps users take out images or texts from a PDF file. It works in a different way compared to the first one. Click on "Cropping tool", draw a rectangle using your cursor on the part of the file that you want to copy and then press Ctrl+C if you are planning to copy the text. In case you are copying an image, you need to press Ctrl+X. The selected area will then be copied onto the clipboard. All you need to do is just pasting it to your Word doc afterwards. The main function of this tool says it all in its name. Unfortunately it will not give you other helpful editing and security options, just what the first one could give.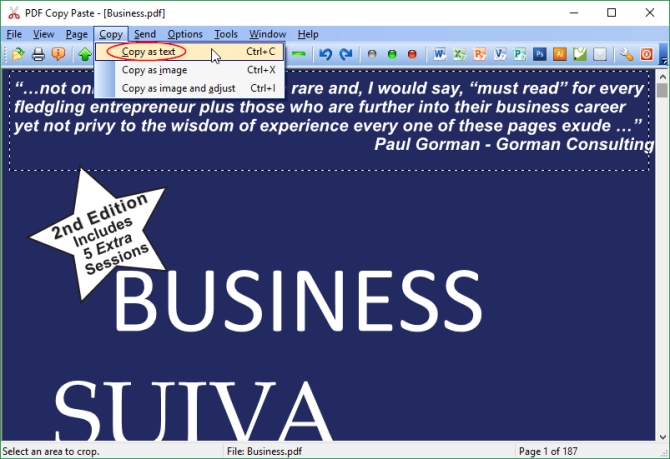 II. Copy from PDF with Formatting Retained
PDF Online (limited functions)
In case you are looking for an online tool rather than having a desktop app to copy text from PDF, you may use PDF Online. It can be used to convert a PDF file into word document. This is great if you are to get the whole of a PDF file. Although you may also use it to copy the parts right after converting to word file. To use it, just simply go to its page and then click on "Upload a file to convert". Choose the PDF file that you want to convert. It may take you longer especially if the file is too long or it has images. Click on "Download" > "Download Word file" to get your converted file.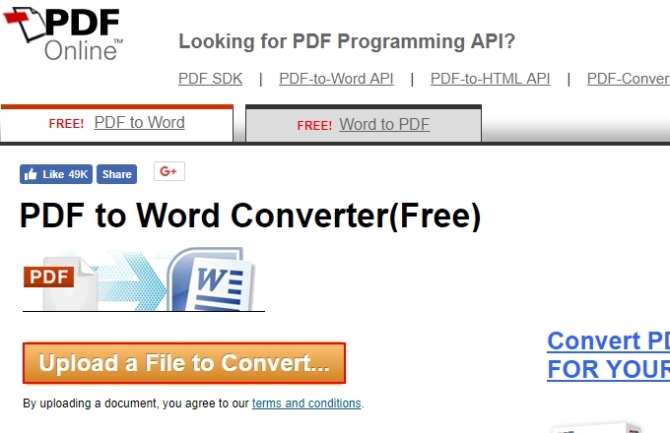 Conclusion
That sums up the tools which you may use to copy PDF text. All of the three tools are very effective to use depending on your needs. However, if you want a one-stop-shop tool, then you may just have ApowerPDF. In case you will be in a situation where it's not just a copy-paste thing, you can still use it.