Solutions to Convert PDF to Word 2010
Apowersoft PDF Converter
Apowersoft PDF Converter is a multi-platform PDF converter which works perfectly on Windows, macOS, Android and iOS devices. To help you work more productively, it enables you to convert more than one document a time, and with it, you can convert PDF to Word 2010 even on the go, because you can convert on your mobile devices, so if urgent situation occurs, you don't need to find a computer, instead, download its app and you can convert document instantly. Apart from PDF to Word, it also works PDF to other formats, merge PDF and more.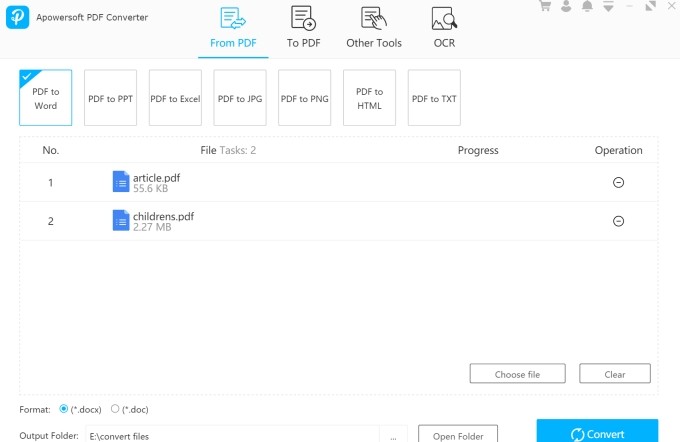 If you like this app, you can rate a 5-star review on app store:
Freepdfconvert.com
FreePDFConvert offers an easy method to convert PDF file to Word online. To use this online tool, signing up for the membership is necessary. Converting PDF files to Word documents involves uploading the file or URL, entering an email address where the converted files will be sent, choosing your desired output format, and then clicking "convert".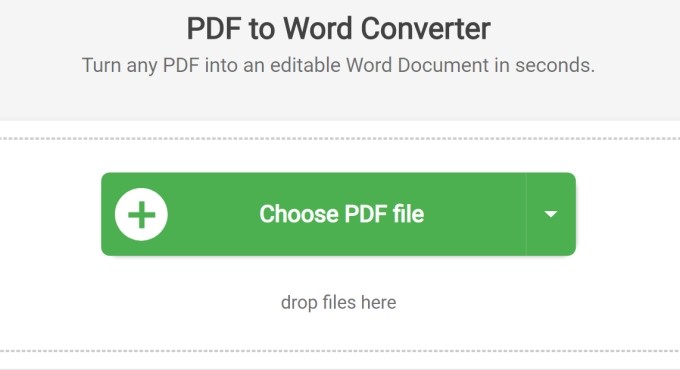 Zamzar
Zamzar is another online conversion tool. To use for free, convert your PDF file to Word 2010 by uploading up to 100 MB worth of files. Essentially, the process is the same as the previously mentioned conversion tool. Zamzar offers additional features for a price. Users can choose between basic and pro membership.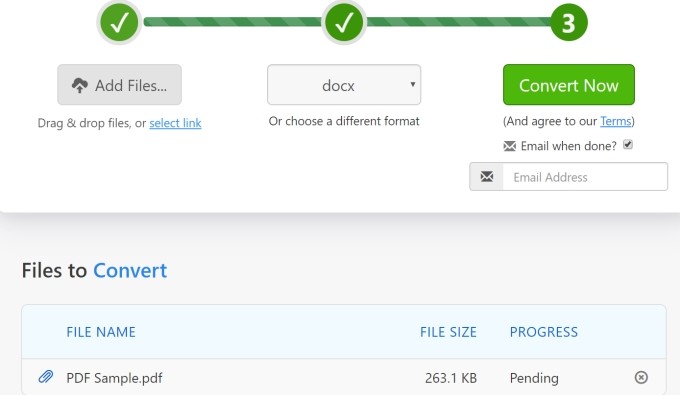 Nitro PDF Software
Also an online tool, Nitro PDF Software lets you free convert PDF to Word 2010 by uploading your files on the website. They offer Nitro Pro which allows conversion of all types of files. The package comes with a free 14-day trial.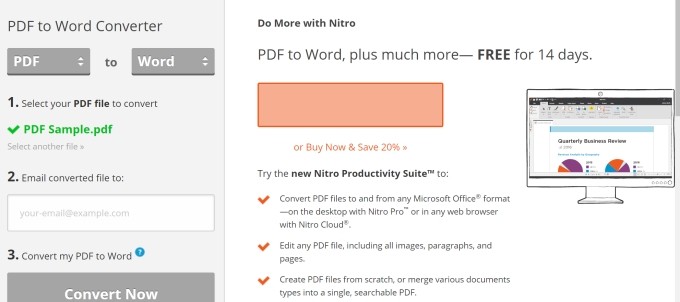 GeekerPDF
GeekerPDF offers free and paid versions to convert PDF to Word online. It is a completely free converter with no file size limit. Need to download any software, and you have no worry about occupying computer space.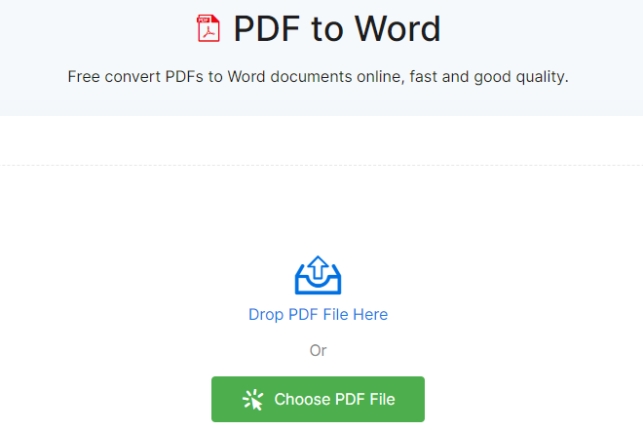 Which is the Best PDF Converter?
Basically, the five aformentioned tools can help you convert PDF file to Word 2010. But you may also want to know which one suits your need. Now, let's compare the advantages and disadvantages of these tools to help you make the decision.
Online Conversion Services
Advantages:
You don't need to download any software, which can save the time of waiting installation and save device storage space.
Disadvantages:
The uploading procedure may take a long time if the file is too large.
PDF to Word Converter Program
Advantages:
No need to upload your file online and wait for minutes or hours for the output to arrive in your email.
The conversion process takes place quickly and instantly.
Desktop or mobile apps are more convenient and reliable when it comes to batch conversions that involve large file sizes.
The accuracy level is also high, which means the original look and format is retained in the output when you convert PDF to MS Word 2010.
Overall, Apowersoft PDF Converter is the optimal choice for fast, reliable, accurate and versatile conversion. If you don't like waiting for long and you don't want to risk your privacy, this application is the right choice.