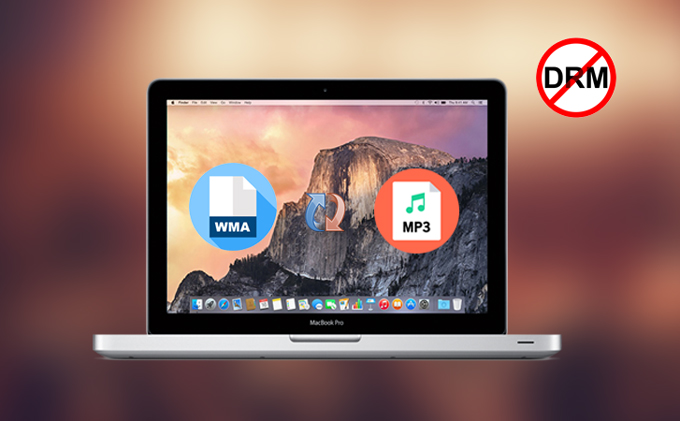 Since all of the things that surround us these days are all high tech, or technologically advance, all of the previously used ways to watch video, audio, take pictures are now obsolete. Now, we don't need to actually buy a cassette tape, CD, or DVD, to obtain the music that we want, instead we can do this by acquiring sound tracks online, however, most of the mp3 that are bought online are under DRM. And what is this DRM?
Digital Rights Management or DRM is the way music producers and artist used to protect their music after it was been purchased from the internet. This means all of the songs that are protected by DRM are only good for single use, or cannot be transfer to other portable device since to convert protected wma to mp3 is prohibited under DRM.
Can't convert it? Then Record it!
Purchasing an audio track which you can't transfer to your other portable devices can be irritating and annoying at times. And because ordinary audio converter can't work their charm with DRM protected audio, the best way for you to convert drm wma to mp3 is by means of recording.
Here are the top of the line recorder that you can make use of:
Apowersoft free audio recorder
To get a vividly processed audio track, then make use of Apowersoft free audio recorder. This is an outstanding free web base recording application that is easy to use with multiple features that you can take advantage of. By using this program you can simply convert drm wma to mp3 free with these steps.
Open the Apowersoft free audio's web page and click the Start Recording icon, allow java applet and the recording tool will pop out.
Once the recording tool is open, go to the Audio Input function and select System Sound, since we don't want to mess the recording with added noise from the microphone.
Now launch look for the DRM protected WMA that you want to record and open it, but don't play it yet.
Go back to the recording tool and press the Record button, then move to the WMA file and play it. Just hit the Stop button when the music is done.
This tool also allows you to record drm wma to other formats, then it is easy to convert protected WMA to ACC, OGG, WAV and more.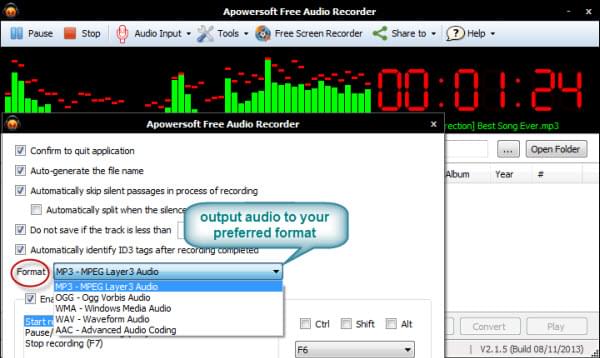 Streaming audio recorder
Another recording tool that you can use is this sophisticated application that is design to meet all of your audio recording needs. This is none other than Streaming audio recorder.
This recorder can also produce a clear recorded audio output just like the first recorder that we discussed above. But this program has more advanced features under its arsenal. In addition to its ability to record drm wma to mp3, it also enable the recorded audio to be added into iTunes library with its simple add to iTunes functions which is fantastic. Just sync your iPod to your PC to update the library. With this feature you can conveniently transfer and enjoy DRM protected WMA with your portable device.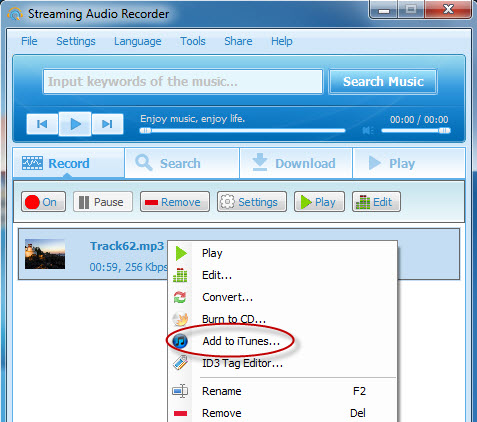 Must try DRM WMA to MP3 converter
If you are willing to gamble for a recently becoming popular drm wma to mp3 converter then you can use Noteburner audio converter. This is a great application that supports any audio file conversion. One of the key features that this program is trying to sell is its ability to remove any protected copyrights such as DRM in WMA. Many of its users still think that it can only be used for removing DRM from iTunes music, but as a matter of fact the converter also enables conversion from audio file with DRM to other audio file format that includes WMA format.
Choose your preferred way and enjoy drm wma file with restriction.