Ask
I've been collecting various music tracks and OST's for a while. It's just last week that I downloaded some FLAC files that often used for preserving better quality. It is the first time that I encounter this kind of file format and I'm hesitant to play it, and when finally I do a pop out appeared telling me that the audio file is not supported. This also gives me a sign that it's nearly impossible to play these files on other devices, too. Can anyone help me find a way to convert FLAC to MP3? So that I can make use of the audio tracks that I've recently downloaded. Any help from you is deeply appreciated.
Answer
There are bunches of applications around the web that can be used in converting FLAC files to MP3. You can go for online application that can work with just use of a browser, or shareware that supports Windows and Mac OS. To understand it clearly, below are three methods that will serve as an option for you to choose in turning FLAC to MP3.
1. Free way – Use Online Video Converter
The first method that you can use is Apowersoft Free Online Audio Converter. This free online converter can easily convert any audio files into various file formats such as MP3, FLAC, WAV, WMA, AAC, etc. No need to install any software, just open the page and it is ready to use. Here are the simple steps in using this program:
1
Go to the webpage of this online application and click "Browse" to choose the FLAC file that you want to convert. Then a java applet will pop up, just click "Run" button to give permission to run this application.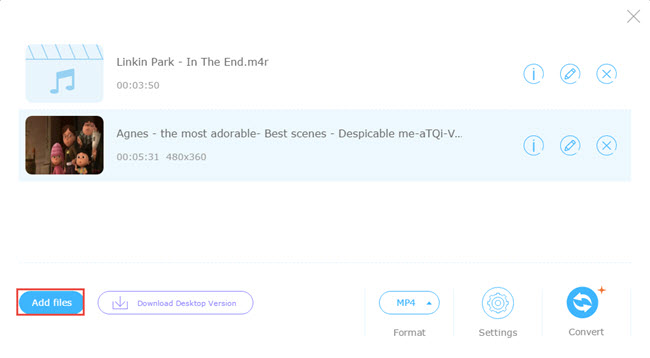 2
 Browse the FLAC file you want to process through your systems folder. And click "Open". Be sure to mark the folder where you put the FLAC files to easily locate it.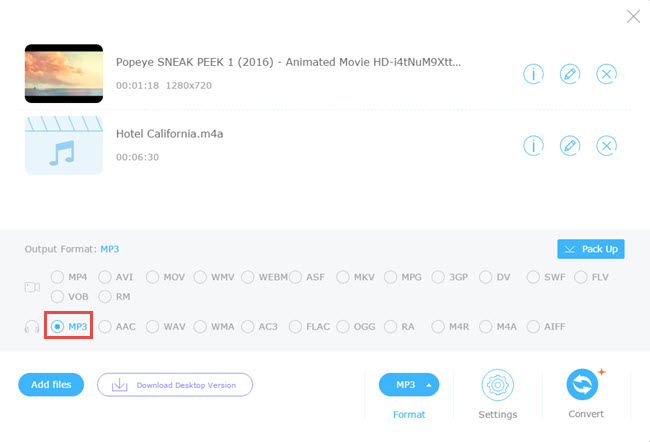 3
Now select the audio output settings that you want. In this case check for MP3, you can also choose from the given formats. Then it's time to convert! Just click the "Convert" button and wait a short while to get your files in MP3. Now, you can check the file you've just processed in the pop-up output folder.
2. Comprehensive Solution: Record Sound Track in MP3
Another available method in converting FLAC file into MP3 is by means of recording it. In this case, there are two ways of doing it, one for Windows and one for Mac OS.
Streaming Audio Recorder for Windows
If you are a Windows user then the best program to act as your free FLAC to MP3 converter is none other than Streaming Audio Recorder. This amazing recorder is so powerful that it can grab any sounds that are being played on your computer. Aside from that, it also provides ID3 tags to label what you just recorded. Upon recording, this program will instantly save your output files in MP3, you can also choose other output formats as well. Moreover, you can also make use of its built-in audio editor for basic editing. And you can schedule a recording anytime you want. It's rare to find a compact program like this one.
To convert FLAC to MP3 by recording, here are the steps for you to do:
Open the Streaming Audio Recorder and make your desired settings.
Click the "Record" button to begin the recording.
Browse for the FLAC file and play it with your VLC media player.
Wait till the track has been played in full, then click the "Record" button again to stop the recording.
You can now check your newly recorded file in "Library".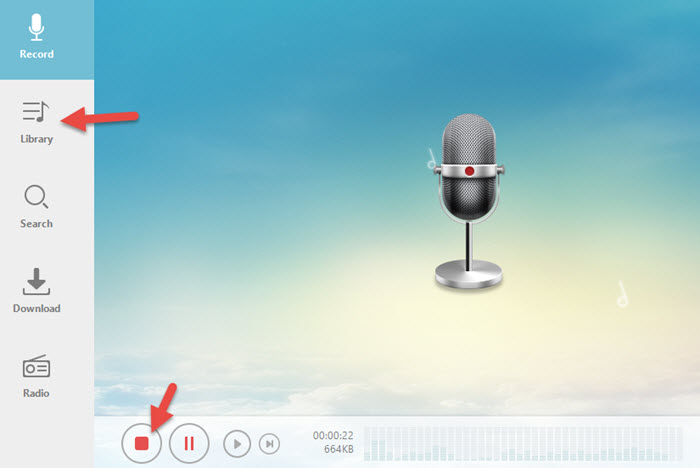 Apowersoft Audio Recorder for Mac
For Mac users, the credible application to convert FLAC files to MP3 via recording is the Apowersoft Audio Recorder for Mac. Unlike others, this tool is perfectly designed to fit in any Mac devices. This great recorder has the ability to record anything you can hear from your computer. It also has an easy to use interface that that a Mac user will be familiar with in first time using it. Furthermore, this tool supports wide range of formats, plus it has an ID3 tag identifier which is helpful in managing audio tracks. It is indeed a must have program for most Mac OS users.
Download and install Apowersoft Audio Recorder for Mac from the button below.To run Apowersoft Audio Recorder for Mac here are the steps for you.
Launch this program and hit the left red button to start the recording.
Then you can select your output format and folder or make other settings.
Open the FLAC file with the VLC player on your Mac computer.
Wait till the audio has finished, hit the left red button again to stop the recording. If you wish to check the processed file you can see it under the output folder.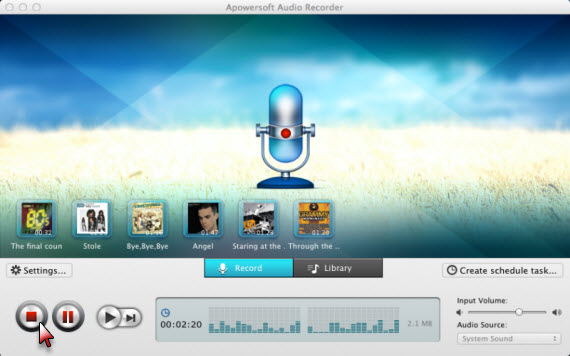 3. Accurate Solution: Use Fluke for Mac
The last method you can use is by using iTunes to convert your FLAC files to MP3 format. However, FLAC file isn't supported by iTunes, and the best way to play this type of files is by using an application called Fluke. This app may serve as an AppleScript, it actually works by letting iTunes detect FLAC file as a Quick Time Movie file. So it's a more accurate solution for handling FLAC comparing with other video players like VLC which just supports many file formats.
Here is the simple way to use this app:
Install Fluke which you can get from its website.
Go to the FLAC file that you want to play, right-click on it and then click > "Open With"> "Choose Other "> look for Fluke and click "Open".
A pop up window will appear that will ask you to import the item which is the FLAC file into iTunes, click "Yes".
Your FLAC file is now added to iTunes.
Then you can click "Edit">"Preference">"Import Settings">"Import Using">"MP3 Encoder".
Now you can right click the FLAC file you have just added and select "Create MP3 Version".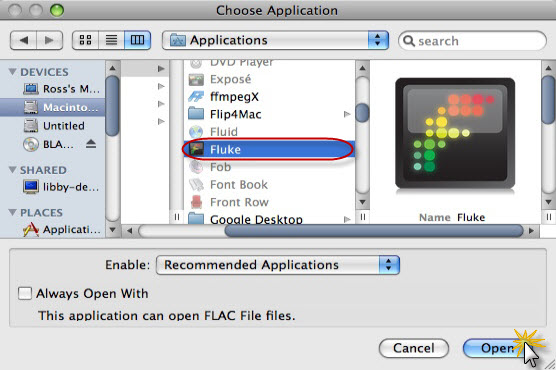 Despite the fact that it actually works, there are still some drawbacks related to Fluke. Just like it's not supported by latest versions of Mac OS, even Lion 10.7 OS. And it requires a QuickTime 7 and Xiph QuickTime decoders installed to perform well.
Conclusion
All of the above applications work well in turning a FLAC file into MP3, thus you can choose which one to use as you wish. Moreover, if you want to avoid altering or losing the quality of the audio file it is advisable to record it using Streaming Audio Recorder, and its Mac counterpart.