Let's Groove with Deezer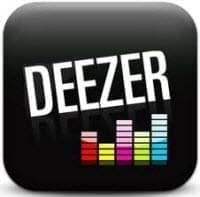 Music is one of the oldest forms of entertainment that we keep on patronizing up to this modern time. However, the way we play song and music continues to evolve, and one of the most popular ways of listening to various music nowadays is by the online site that is called Deezer. This is an online music site that lets its users play various songs in its massive music collection under its database.
Many people enjoy visiting Deezer because they can listen to whatever type of song that they want to play. Every song that you want can be easily accessed on this website, from rock to RNB and whatever music genre that you prefer. This attribute makes Deezer a popular site that people continue to patronize, what's more, some of them want to convert Deezer to MP3 on their computer for permanent collection.
Three efficient ways to convert Deezer to MP3
There are some instances that we are on the go and don't have access to the internet. In this kind of scenario is when we need to convert Deezer to MP3, for us to transfer our music file into any portable device that we can use even without the internet. And when we talk of the finest way of grabbing Deezer music here are some of them.
Download program way: Streaming Audio Recorder
If you are looking for a stable and reliable Deezer to MP3 converter, then Streaming Audio Recorder is what you need. This is probably the most well-rounded program that you can get that has the capability of recording audio streams, converting audio formats, editing audio files, and many more.
After downloading and installing the software, run it on your computer.
On the main interface, click the gear-shaped icon and open "Settings" Windows. For you could record high-quality Deezer MP3, select "Audio input" as "System Sound" and "Audio quality" as "High".
Click the red round icon, and play the music on Deezer.
You could check the record progress on audio recorder, click "Stop" once done.
After recording, the file will appear on the interface in the CD-like icon. Just click it, then the build-in player will play the audio.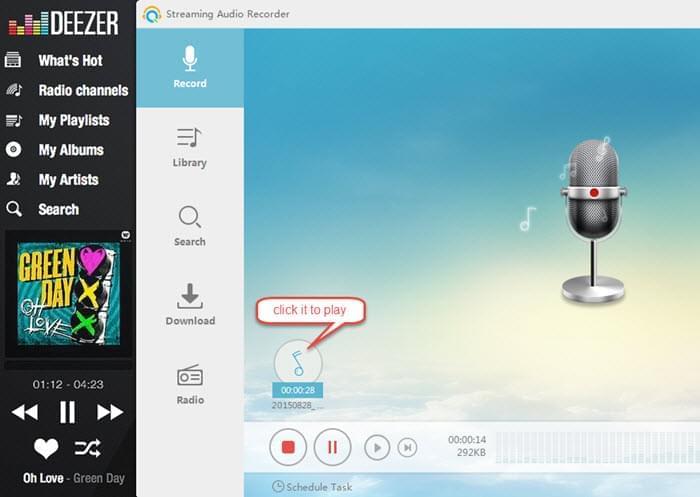 Online way: Apowersoft Free Online Audio Recorder
You can use the online way to convert Deezer files to MP3. To utilize this method all you need is a powerful online application which is the Apowersoft Free Audio Recorder Online. Using this program you can easily get any music from Deezer and play it with your portable device anytime you want. You can also convert your audio to other multiple file-formats that is available.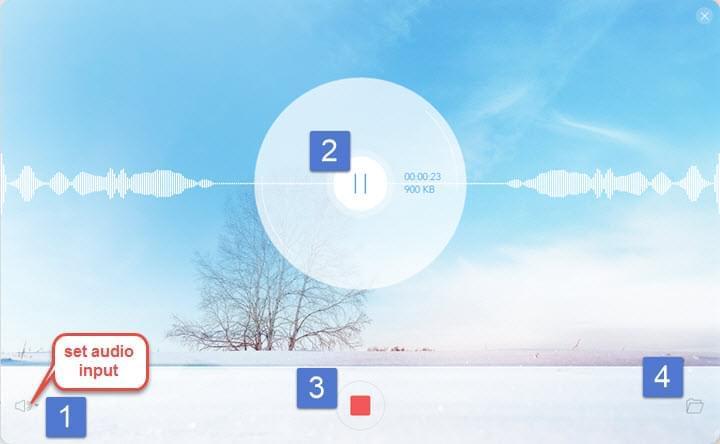 To start this process, you should open the webpage first, and then click "Start Recording" to activate the software.
Select the audio source, choose "System Sound" from the pop-up window.
Play the song on Deezer, then click the "Start" icon on free audio recorder.
You will see the waveform moving while recording the audio. Once done, click the "Stop" icon.
Hit the folder icon on the right corner of the interface to locate the song and play it.
Note: If you use the app for the first time, you will be asked to install the launcher. Please rest assured that the launcher is light and safe, it just used to guarantee that the app can run on your browser seamlessly. After installing it successfully, you could launch the tool instantly later.
Download plug-in way: Freecorder
The third way that we have is by using a plug-in or a browser extension that will serve as a Free Deezer to MP3 converter. The plug-in that I'm referring to is the Freecorder. This will favor all of the users that are fond of using browser plug-ins, as this tool can easily record online audio free from a site just like Deezer.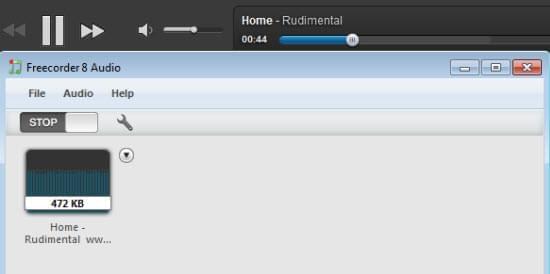 For this extension to work normally, the first thing that you required of doing is to enable the program extension for your browser. After that you can easily record the music that you want, just play browse for the music that you selected then hit the Freecorder circular icon at the top of your browser, play some audio, and it then starts recording.
It is always preferable to use a program such as this compare to online apps and plug-ins, due to the fact that this program has its own platform and doesn't require any Internet connection for it to function. And it also offers you other entertainment activities like tune in adios and listen to free music, so you don't have to go to Deezer for enjoying music, maybe you can find it from this Deezer to MP3 converter.