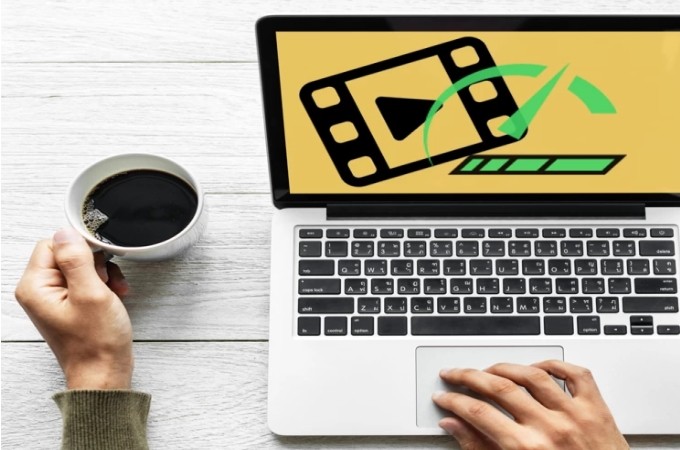 We need to change video speed frequently, for example, save time, or get some special effects, etc. Assuredly, when it comes to video editing, your desire tools are functional and convenient. We collected reliable tools from a huge number of video editing programs. Let's check and pick the suitable one to start processing videos.
4 Tools to Change video speed
BeeCut Online Video Editor (Online)
If you want to change video speed online, instead of downloading a professonal third-party video editor to start, you can use BeeCut Online Video Editor. It provides impressive basic editing tools that people frequently use like cut, merge, trim, extract, and convert video to gif, screenshot video, split video, mute video and rotate video, etc. You'll find them all are on the webpage. You can just choose the function that you want to use, and it will let you get started quickly. Below is a simple guide for it which you can check how to change the speed of a video with it.
Open the online video editor of BeeCut in the browser, then hit the "Video Change Speed" function.

Click the "Plus" icon to import the video you want to edit.

Choose from the video speed rate and tap "Start Processing" button.

Wait until the video is processed and you can download it to your computer directly.

Kapwing
Another online video speed editor that you can use is Kapwing, a versatile platform that can help to create images, GIFs and videos. It lets you speed up your video quickly and easily by providing 7commonly-used options. Since Kapwing is totally free, and it does not require an account, this online tool is definitely the best tool for you. But note that your video will be watermarked with the logo of Kapwing at the bottom right corner. If you want to remove the watermark, you have to create an account. You can just refer to the simple instructions below to change video speed on it.
Go to the online page of Kapwing and upload your video, or you can paste the video URL which it will automatically retrieve your video.

Once done, select a video speed starting from 0.25x to 4x depending on your needs.

Next, click "Create" after you set the new speed, and wait until the video is done.
Finally, you can choose to download the video to your computer, or share the URL with your friends or to social platforms like Instagram, Facebook, and Twitter.

BeeCut (Windows)
Aside from the online version, BeeCut also has a easy yet powerful Pro version, which gives you the full control over the video speed. Unlike the online version, the Pro version has a slider which you can choose any speed rate for your video. Besides that, as a full-featured video editor, it has all functions that people need when it comes to creating a stunning video, such as the filter, overlays, special effects, etc. The interface is very user-friendly as its slogan tells. The best of it is it supports videos in all popular aspect ratios, including 1:1, 9:16, 16:9, 4:3, and 3:4. Follow the brief guide below to know how to change the speed of a video on it.
Download the software by clicking the button below and complete the installation by following the instruction step by step.
After that, open the software, and choose your preferred video aspect ratio to start.

You'll be directed to the main interface of the software. Just click the "Import" button to upload the video you want to edit, and then drag it to the timeline.

Once done, double click the video on the timeline to show the setting menu. From there, drag the slider to change the speed of your video.

After that, you can proceed with other functions to enhance your video, and click "Export" to save all changes you've done.
Videoshop – Video Editor (Android & iOS)
Aside from online and desktop services, you can also rely on video speed editor app to complete the task on your mobile. The best option is Videoshop, a video editor available for both Android and iOS devices that is free and does not require you to have video editing skills. It helps you change the speed of your video in the fastest way. Below is a simple step you can depend on to change video speed.
Install the app on your Google Play Store & App Store.
Open the app and tap the "Import clip" button to add video you want to edit.
Next, tap the "Speed" icon and select the speed rate for your video, then tap the "Check" icon to adjust the speed.
Finally, tap "Next" > "Share" icon and tap the "Save to Gallery" tab to save it. Alternatialy, you can choose to share the video directly to your favorite social media platform.

Conclusion
All those tools are very practical and reliable to use. There are definitely many other tools in the marktet. But those are the one that we tested distinguised from others. Just pick the one you need to adjust the video of your video.