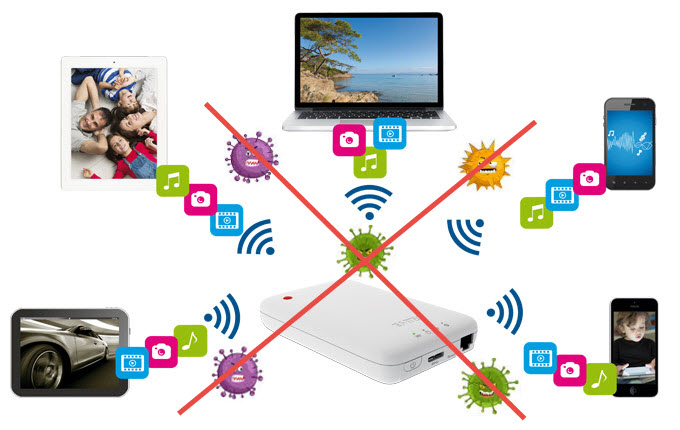 A major new security flaw has been unveiled and it particularly affects everyone that uses Wi-Fi. This hole is named KRACK, short for Key Reinstallation Attack. Reported in a recent press release, it has turned tech world upside down. Since WPA2 is so widespread, nearly every computer, phone, router and any other devices, will be vulnerable at some point. There is no exception to your Android and iOS devices. Therefore, we believe it is of big importance to provide some ways to protect ourselves from KRACK attacks.
It is reported that major companies are still scrambling to deploy patches for the bug. As you already know, the most important devices to patch are the computers and phones, which are considered as the center of any attack. What if you want to transfer files between your phone and PC? Luckily we have the tips for you to easily bypass KRACK attack and safely transfer data between your iPhone/Android and PC.
Avoid WPA2 Wi-Fi Flaw – Safely Transfer Files
How to Protect Yourself from KRACK Attack – Before File Transfer
Update your device to the latest version. The expert Vanhoef believed "implementations can be patched in a backward-compatible manner." If so, you can complete operating system and device updates, and that often protects against KRACK attack. Also, to help to protect yourself from KRACK attacks, it's advisable that you use a wired internet connection, or stick to your cellular connection on a phone, using carrier data.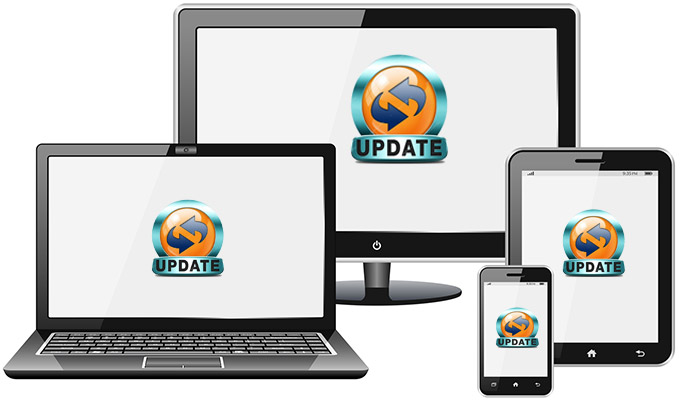 Another protective way against WPA2 Wi-Fi Flaw is that you can also rely on a virtual private network (VPN) to ensconce all of the network traffic. Bear in mind to keep away from random free VPNs. Also, update all your antivirus software to protect against potential code injected malware.
As we are still waiting for the vendors to find permanent feasible solutions, we can take these steps to further avoid Krack attacks. The less your device use unpatched Wi-Fi, the safer you will be. Thus, if you want to transfer file between iPhone or Android and computer, we strongly recommend you use solutions unrelated to WiFi.
Apowersoft Phone Manager – Transfer files in Spite of KRACK Attacks
Apowersoft Phone Manager is a one-stop manager for mobiles phones, which makes it easy to transfer files between your smartphones and computer. This mobile manager is perfectly compatible with all Android and iOS devices. It offers two methods to get itself connected to your PC – through the matched USB cable or Wi-Fi connection. Under such circumstance, you should connect via USB connection to get the job done.
Here's how to avoid WPA2 Wi-Fi Flaw and make a safe file transfer.
Download and launch Apowersoft Phone Manager on your PC.
Plug USB cable into your computer to connect iPhone/Android to computer.
Once connected, on the main interface of this app, click the "Pictures", "Videos", "Music", "Notes" icon etc. on the top. You can transfer files from your iOS/Android to PC or vice versa. In this way, you manage the transfer to and from your mobile with ease.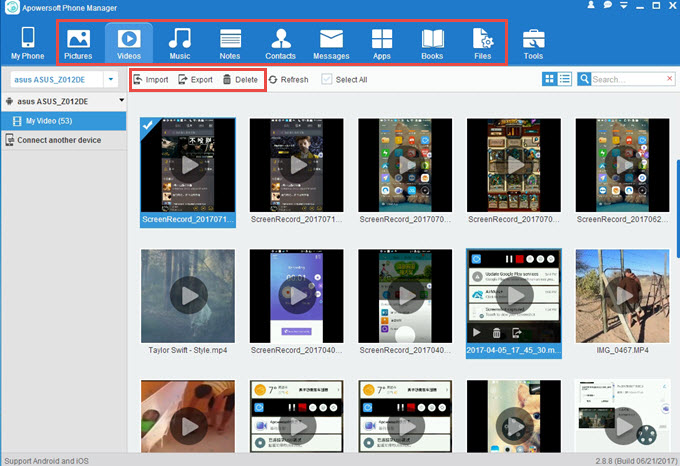 Until the big vendors are able to fix KRACK Wi-Fi security hole, it is a safe way to use Apowersoft Phone Manager to transfer files among your PC, iOS, and Android devices. Although the Wi-Fi connection provides more convenience, it is not a recommendable option before you confirm your devices and router have been well patched. Repeat again, as needed, for file transfer among your PC, iOS, Android, and remember, it is safest to use a USB to connect so as to bypass KRACK attack.