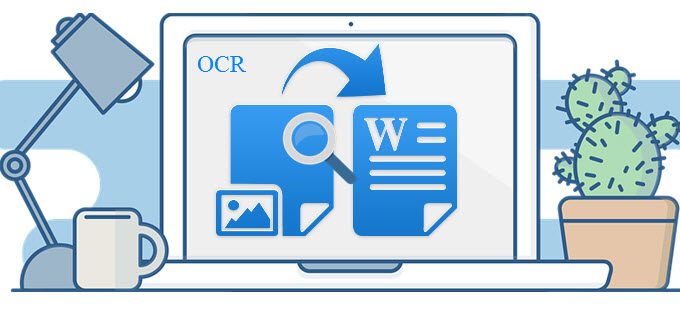 Optical Character Recognition software or OCR programs are capable of converting images to a digital form, which can be edited easily without the need of retyping the text all over again. In other word, it's like a picture to text converter. By utilizing OCR function, you can turn the text from an image to text format which you can modify anytime you prefer later on. However, not all PDF viewers have this kind of function, so we compiled this list to you, and named the top 5 programs that support OCR technology to create a post where you can always refer to.
| OCR Program Name | Platform Availability | Price |
| --- | --- | --- |
| Adobe Acrobat Pro | Windows, Mac | $449 |
| OmniPage Standard | Windows | $149 |
| Abbyy Fine Reader | Windows, Mac | $196 |
| Online OCR | Windows, Mac | Free |
List of the 5 Best OCR Software to Use
Adobe Acrobat Pro
This program does not need any further introduction since it is one of the most commonly used programs related to PDF. Some users think about this app as a PDF viewer, while in fact it can also provide more functions like OCR function. With this app, users can turn any PDF or other graphic file to text, as well. In terms of output, it supports tables, columns, and graphics.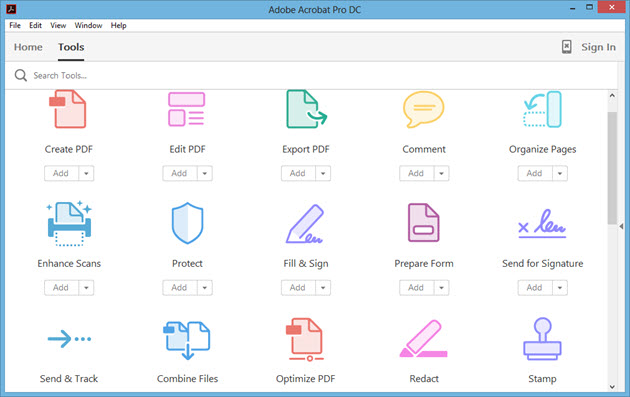 Moreover, this tool also provides editing functions like modifying text, inserting images, or functions to help you manage your PDF pages. Other features that it offers include managing watermarks and placing signature. It currently serves as an OCR software for Mac and Windows OS, as well.
OmniPage Standard
Another OCR software that you can utilize is OmniPage. This program supports every type of PDF documents as well as images taken from known iOS devices, like iPhone and iPad. It has an easy to use interface for navigating between your files. Plus, it is capable of properly converting tables, columns, bullets, and graphics into the desired output file.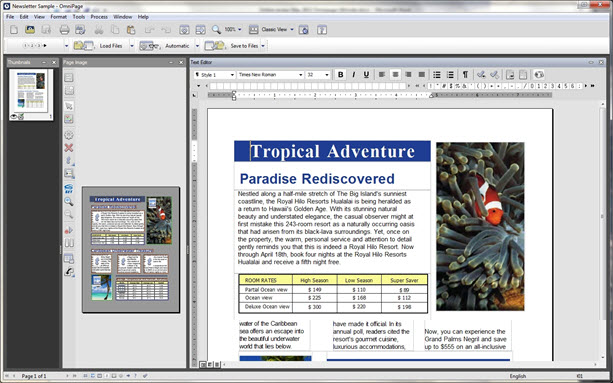 Besides these, OmniPage also has image editing property that can help users to rotate, adjust the brightness, contrast, etc. It currently supports 120 languages and can handle multiple images.
Abbyy Fine Reader Standard
This program aims to accurately convert PDFs and other scanned files into formats that support text manipulation, such as Word, Excel, and so on. The conversion accuracy is good, plus it allows easier proofreading, and it has a fine reader that recognizes those texts that are in decorative fonts.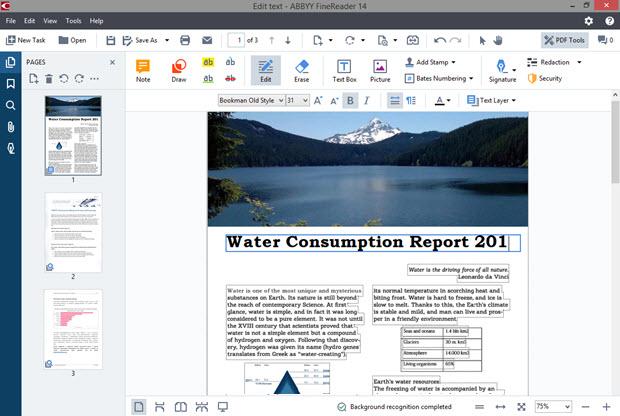 Editing text, fonts, and picture are also available in this app along with options to manage metadata, fill forms, do text and table extraction, etc.
Online OCR
The last on our list is a web-based free OCR converter, called Online OCR. This site gives you the ability to turn scanned PDF files, photographs, and even actual image shots from a digital camera into a modifiable digital version. With this program, you can select a file, choose a language that you prefer along with the desired text format, like Word and docx. After choosing your best option, you can simply click "Convert".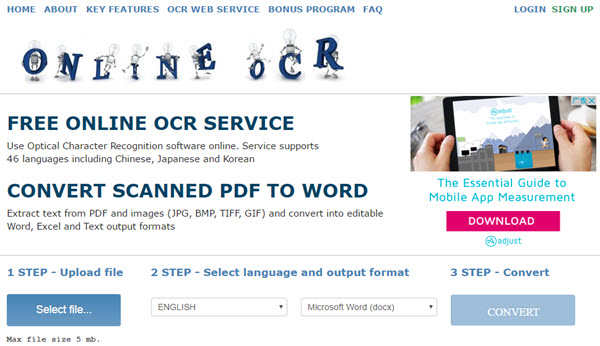 There is a file size limit of 5MB for uploading and conversion, and users have to enter a captcha code before each conversion. Plus if you desire to convert large images and ZIP archives, as well as use other settings, you have to sign up and create an account to get access to these additional features.
Our Verdict & Recommendations
These are the paid and free OCR software that you can utilize anytime for the best results. As you can see, Online OCR becomes useful especially if you need to process a single file only. However, it has file size limitations and requires you to sign in to access additional functions.
In terms of paid softwares Adobe Acrobat Pro, OmniPage, and Abbyy Fine Reader Standard are those that you can rely on the most. These OCR software are capable of rendering the most decent file outputs out of a PDF or any other graphics file.