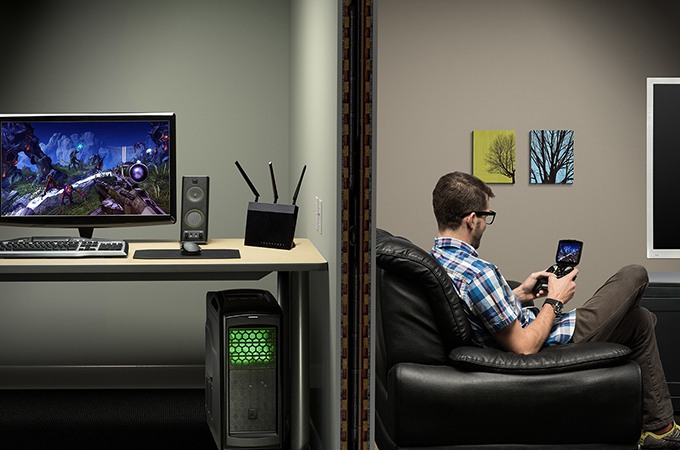 As the market catering to game lovers remains an ongoing enlargement, developers have also been unremittingly racking their brains to update their products and optimize the user experience, granting the current mobile games some unique attractions including not only extremely vibrant and pleasing interface but more breathtaking and stunning barriers which entail group intelligence. Therefore, instead of being plagued by limited display on your mobile phone, you have every reason to resort to a larger presentation so that you are free to fight in the teamwork. And if you need some guides to choose an ideal tool to stream your game-playing process, the article may be helpful. Below is our pick of the best free streaming software you can utilize.
Top 5 Game Streaming Software of 2019
ApowerMirror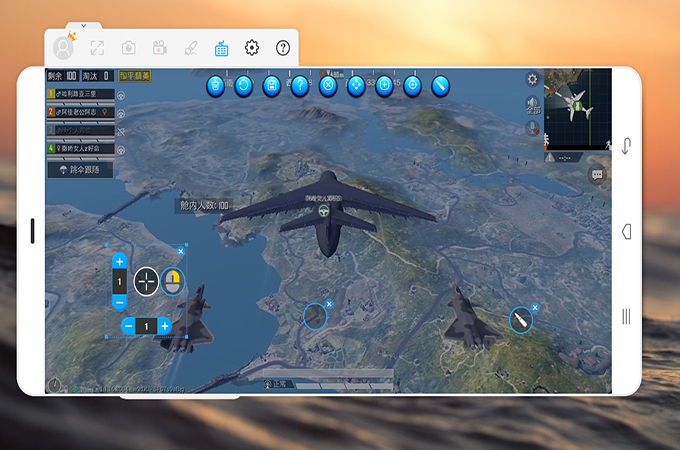 Since its first release ApowerMirror has been long praised as the optimal choices when it comes to streaming functions. It is a cross-platform application available for both Android and iOS users, perfectly compatible with different windows systems. Upon connection between your mobile device with PC, you will feel free to cast what displays on your phone onto the computer screen, while the intact quality is always ensured. If you want to better enjoy your game and share pleasure with more friends on a greater screen, then ApowerMirror can be the best choice. Besides, while mirroring the game you can also take screenshot, video recordings or more bewitchingly, for Android users, they can utilize the game keyboard to facilitate battles while playing.
Pros:
Allows users to adjust the resolution
Works on both Mac and Windows system
Can mirror two or more devices at the same time
Cons:
OBS Studio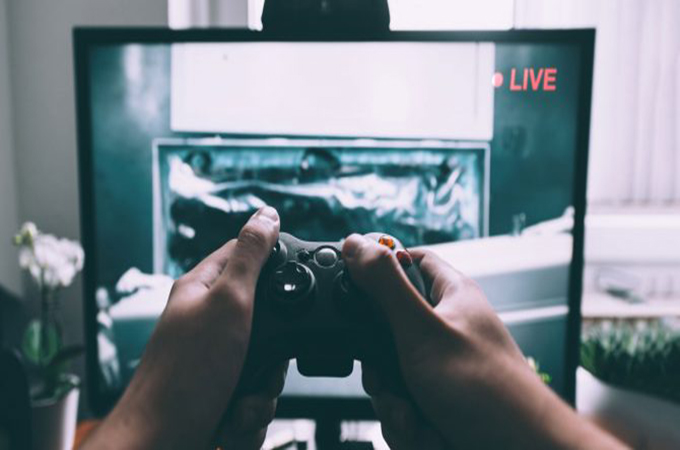 Featured by its open source, powerful and flexible user experience, OBS is also a preferable software used to stream mobile games. It is suitable for Windows, Linux or Mac systems. On the one hand it may turn out slightly complicated for a novice to grasp well as soon as possible, but if you just need to realize some basic game streaming operations, it still turns out an arguably ideal selection.
Pros:
Free of charge
Compatible with various systems such as Windows and Linux
Pleasing interface
Cons:
Challenging for green hands
Lack in some editing features
Wirecast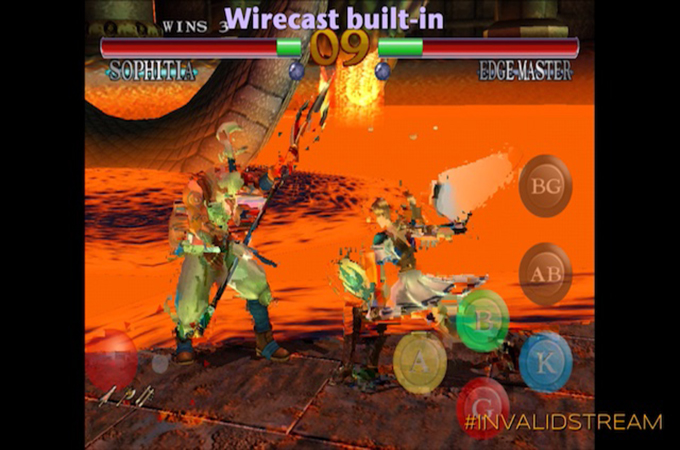 Wirecast is another alternative which grants you access to a convenient and striking streaming experience when playing mobile games on PC. It's so user-friendly that rookies can pick up quickly. Not only serving as a practical tool used to deliver HD-quality live streams of game-playing display, Wirecast is still capable of streaming content to all major services such as Twitch, YouTube, custom networks and many more content delivery networks. And you can share game streaming pleasure with more people.
Pros:
Supports connection to Facebook Live
Professional and quality layout
Cons:
The Wirecast Pro demands an exorbitant price
Resource-extensive
Xsplit Gamecaster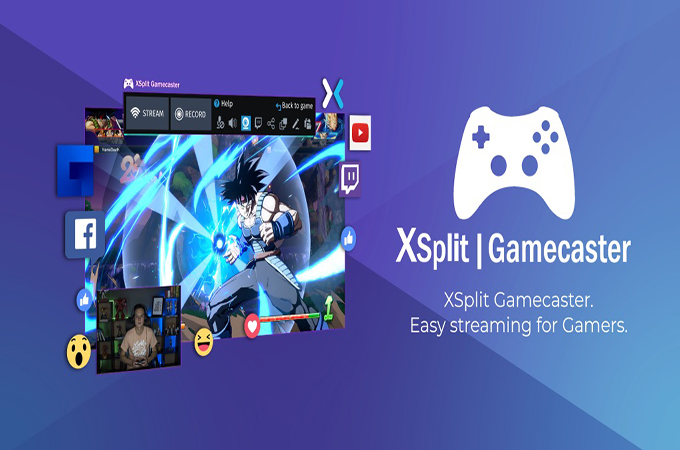 Xsplit Gamecaster, as a derivative of Xsplit Broadcaster, proves to be more focused on games. Equipped with a sleeker and streamline interface, the cost-free software appeals to lots of users. When utilizing you just need to initiate your game and tap a keyboard shortcut, afterwards the overlay will pop up, then the streaming process starts. By using the application you can also deliver the game-playing screen to various online platforms such as YouTube Live and Facebook Live. To summarize it excels for the excellent quality.
Pros:
Easy to pick up for novices
Stable performance
Cons:
Streams at 720px or higher will carry an Xsplit watermark
Some high-end features demand too exorbitant a price
Nvidia Shadowplay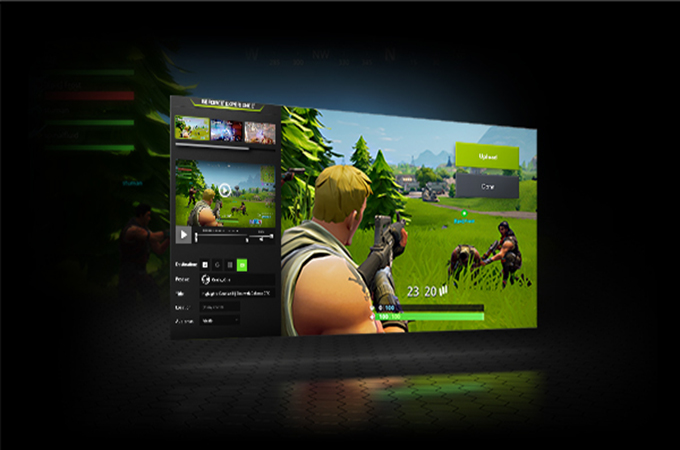 Nvidia Shadowplay distinguishes itself from other counterparts because it's designed exclusively for game players. However, a good utilization of it entails a GeForce graphics card. In terms of one of the most attractive vantages of the application, the application encodes in the GPU rather than CPU, which does good to maintain a relatively stable computer performance, leaving all that CPU power for a great game streaming experience.
Pros:
Efficient shortcuts streamline the gameplay capturing
Depends on GPU rather than CPU to guarantee an intact computer performance
Cons:
Requires a GeForce graphics card
Deficient in overlays and other graphic features
Conclusion:
It doesn't matter whether you are new game streamers or seasoned players, you share a common enthusiastic desire to better savor the game-playing process while interacting with more companions on a real-time base, and from the article some practical suggestions are available for you. In general, ApowerMirror is arguably the top choice, aside from basic streaming function, it is also greatly helpful with the powerful game keyboard, which enables you play without limits.