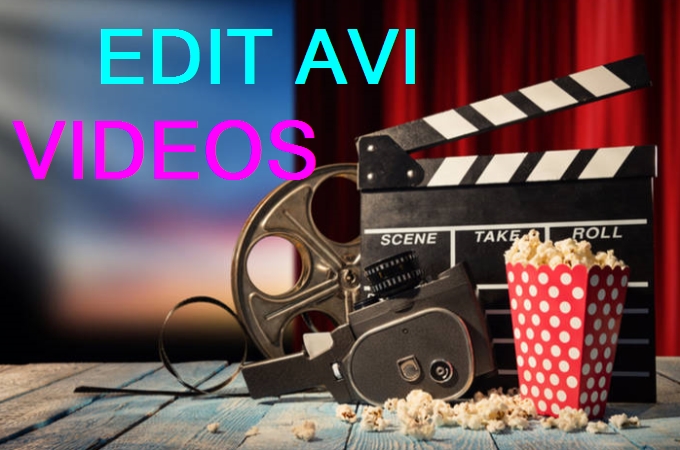 AVI is one of the most traditional video formats for videos. Everyone has some AVI videos at hand. And we often need to edit them for some special uses, for example, cut unwanted clips, resize the video, add a new soundtrack, put a logo, or insert subtitles. In fact, these basic video editing tools are very easy to acquire on some free editors. But not all video editors are working like what they advertise. Some put a permanent brand watermark on your finished work, some offer a small selection of editing tools and some even prevent you export the full video unless you pay for the service. Here we've collected some reliable AVI video editors that deliver on their promises. Not only can they help you get the basic editing jobs done in seconds, but also offers you more advanced tools.
Top 5 AVI Editors for Windows and Mac
ApowerEdit
What we like
Easy to use with a well-designed interface
Drag and drop feature
Real-time preview
Basic and advanced editing tools
Export videos in HD quality and various output formats
Support 19 languages
What we don't like
ApowerEdit is a lightweight AVI video editor which has rich features in video editing and making. It supports different types of files – video, audio and image. We recommend it first among other similar video editors is because it's quite comprehensive and friendly to beginners with a very clean and intuitive user interface. All the features we need for producing a video are all included. Everyone can make professional quality videos on it. In addition, with its drag-and-drop feature, users can complete their great work on the timeline very easily and quickly.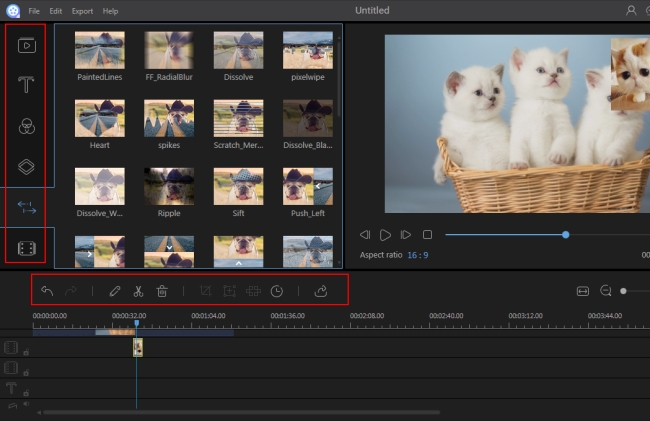 Main functions:
Support AVI files imported from computers, mobile devices and elsewhere.
Customize AVI videos with editing functions like trim, crop, split, merge, rotate, and many more.
Come with rich pre-made templates, transitions, text effects, filters and animated stickers.
Professional-level tools like mosaic, ken burns effect, and PIP effects.
Windows Movie Maker
What we like
Free and simple, with a classic Microsoft feel
Drag and drop feature
Basic editing tools
Export videos in various quality options
What we don't like
Limited functions
Crash sometimes
Another reliable application you can use to edit AVI files is Windows Movie Maker. This is a pre-installed Windows-end video editing program which has a set of editing tools for enhancing videos. Since the update of Windows 10, users can still download this software from some third-party. Most beginners start their video editing job with this program. Like the previous ApowerEdit, this program also has a timeline and supports the drag-and-drop feature to make video editing a simple thing.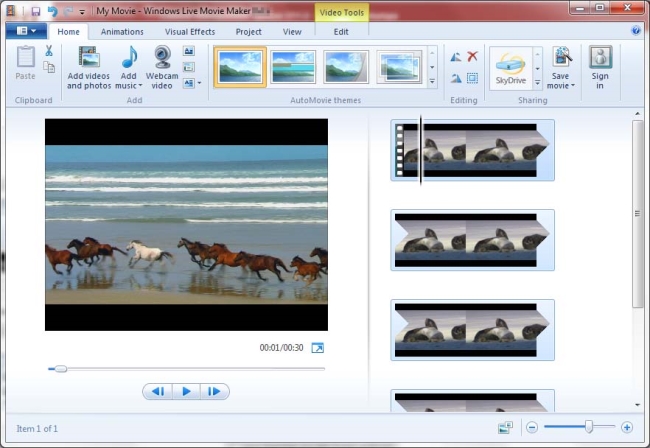 Main functions:
Completely compatible with AVI files.
Personalize AVI videos with standard basic editing tools like cut, split, rotate, and more.
Provide a limited number of advanced editing tools like add music and captions, slow down/speed up videos, and so on.
Publish movies on the web directly.
Lightworks
What we like
Simple and intuitive user interface
Easy timeline editing
Real-time ready to use audio and video effects
Export videos up to 4K resolution
What we don't like
Not suitable for beginners
Export resolution and format maximumly at 720P and in MPEG4/H.264 only
Lightworks once was said to be used to produce Hollywood movies, like The King's Speech and The Wolf of Wall Street. In this respect, it is far more than a simple application for just editing videos like combining videos or applying effects. Even though it can be used as a free AVI editor, you'd better not expect to master it in a short period of time. In spite of its power in video editing, Lightworks doesn't require high hardware. It runs well on fairly modest hardware configurations.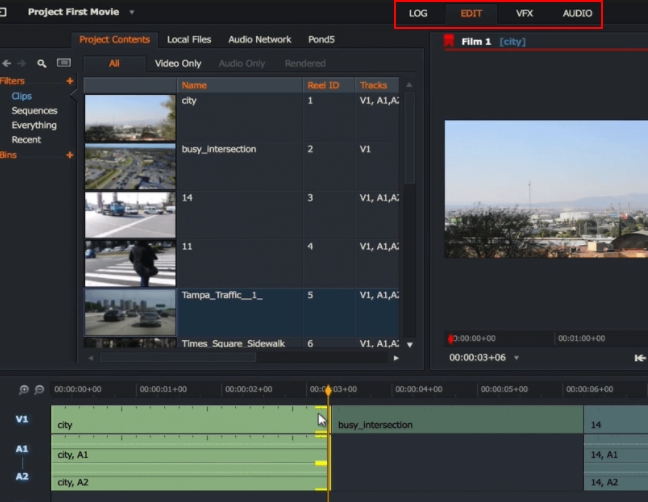 Main functions:
Supports an impressive range of import file types – videos, audios and still images.
Compatible with Windows, Mac and Linux.
Easily accessible visual effects tools.
Packed with dozens of real-time effects, color correction tools, blurs and masks.
Export 4K video directly to YouTube or Vimeo.
Shotcut
What we like
Totally free with no ads or hidden paid features
Clear and well-designed interface
Timeline and drag-and-drop feature
Excellent support for different file formats
What we don't like
No way to preview the effect in real-time unless you apply it
Shotcut is an open-source video editing program that can also be used as a free AVI video editor. It is a particularly good alternative to Windows Movie Maker as it contains all the tools and styles that Microsoft's Windows Movie Maker has, in addition to some other extra functions. One of the best features that Shotcut has is its video and audio filters. You can lay the filters and effects on the top of one another and then adjust them individually. It also offers a raft of export formats and optimized profiles for some devices.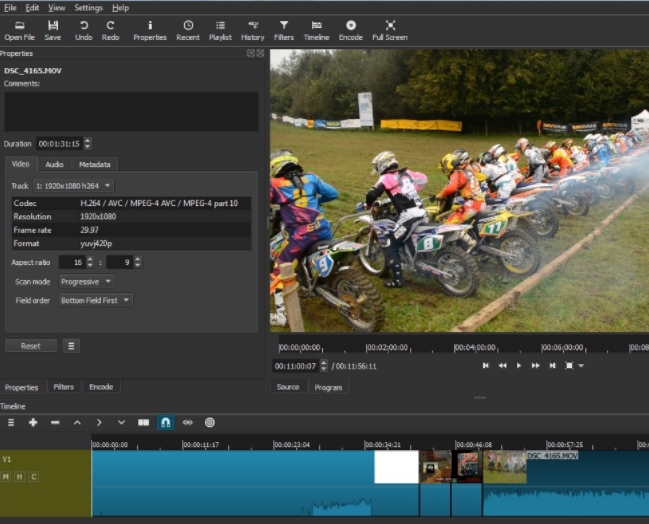 Main functions:
Compatible with Windows, Mac and Linux.
Provide basic video editing tools that Movie Maker has.
Equipped with fully customizable audio and video filters
Bottom Line
There is no denying that there are many other choices of AVI editors. What's your favorite one? Share your great idea here.