Launched in August 2008, iFunbox is a dedicated file manager for iOS gadgets such as iPhone, iPad and iPod Touch. What makes this application unique is that you can use it to manage all files stored on your gadget. Just like using Windows File Explorer on Microsoft-based computers, iFunbox allows you to manage all data kept inside your gadget. Additionally, you can use it to transfer files between your mobile device and PC without any fuss.
Pros: As evidenced on most iFunbox review, this tool is definitely packed with useful features. It facilitates you to create backups, import/export music, videos, contacts, SMS, eBooks, etc. Basically, all of its functionalities are aimed to let users gain paramount control over their tablets or smartphones.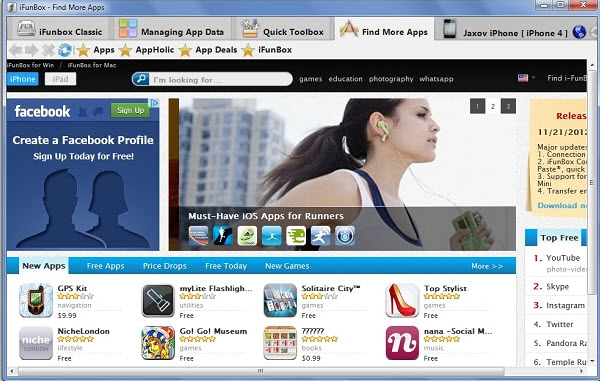 Cons: However, bear in mind that not everything with iFunbox is frantically amazing. This software has its own share of downsides that you need to consider. Inability to connect to the latest version of iTunes, permission issues that leads to security concerns, problems opening data directory, failed connections, and incompatibility with jailbroken iPhones are just some of the reasons why many users opt to look for iFunbox alternative.
Now if you want to save yourself from the above downsides of iFunbox, there are great alternative to iFunbox that functions much better and stable. Check them out as below.
Solutions to iFunbox not working – Get the best alternative manager
1
Apowersoft Phone Manager
Discovered that iFunbox not working anymore or just giving you troubles instead of convenience? You may want to try the Apowersoft Phone Manager as an alternative. The tool is a one-stop phone management software that comes fully compatible with both iOS and Android gadgets. This application can manage, view, organize, backup, restore, and transfer files as easy as counting 1-2-3. With it, not only you can see all files stored on your handset but you could also transfer them from any devices to another with simple scrolls and clicks.
For much more understanding of this product, please refer to the demo right from here: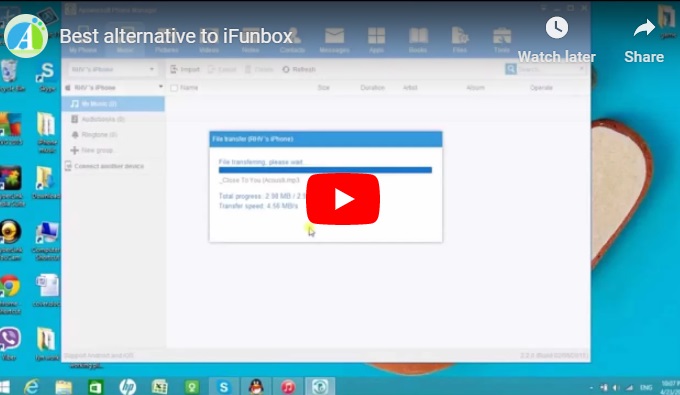 Using the Apowersoft Phone Manager is very easy, all you need to do is:
Download the program on your computer.
Connect your handset to PC using USB cable, and tap "Trust" on your phone to proceed.
Depending on the action you want to do, simply click the corresponding icon on the main interface to execute the process.
You can transfer or manage music, photos, videos, notes, contacts, messages, apps, books, etc.
Wait until the process completes, then safely disconnect your phone from the computer.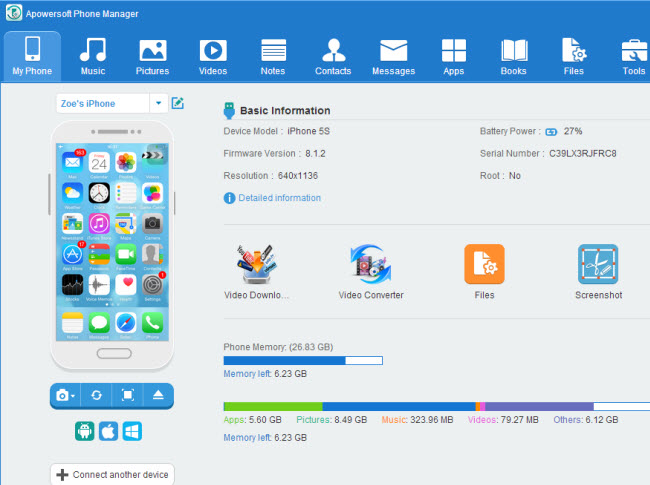 Aside from transferring and managing files, it can similarly take mobile screenshots directly from computer and mirror mobile screen to PC in real time.
2
iExplorer
Another alternative to iFunbox is the iExplorer. Developed by Macroplant which is a software-based company in Texas, the iExplorer is an all-in-one phone management application made for iOS devices. This app can do many things such as the ability to transfer music files to iTunes, export iPhone text messages to PC, mount iOS gadget to function as a USB drive, explore iPhone contents, export voice mails, address book, contacts, reminders, notes, documents and files from your PC to phone.
You don't need to be a genius before you can start using iExplorer, simply do it as below:
Install the application on your Mac or Windows PC.
Connect your iOS device to PC via USB cable.
Open iExplorer and select the task you need to carry out.
Drag & drop to move files while an auto-transfer feature is available for best convenience.
You could also mount your device to explore saved mobile files.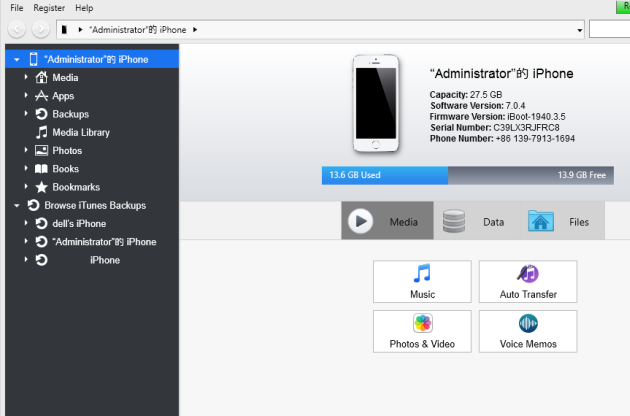 Both the iFunbox and iExplorer functions almost the same. While some iFunbox review claims that it is more superior to the latter, the major difference they have is that the iExplorer is equipped with an exceptional user interface. Also, it has lesser connection problems compared to iFunbox. Likewise,
Comparison and Conclusion
Even if you found iFunbox not working or yielding frustrating problems, you have wonderful alternatives readily available at hand such as the Apowersoft Phone Manager and iExplorer. The major advantage of Apowersoft Phone Manager over its competitors is that it supports both iOS and android gadgets. Extra features are additionally present making it not just comprehensive but also efficient.