Every day, there is a brand new form of technology being introduced in the market. From LED TVs to computer gadgets, you will see that they are fast evolving. Even with smartphones, every month or even less, mobile giants release a new cellphone that is more powerful and advanced. To this end, people renew their handsets more often than ever before.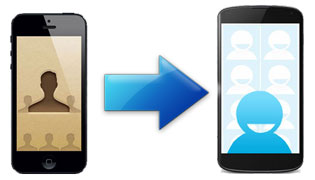 Trade-in, renew of contracts, change of provider, shifting needs and wanting for more features, all these things and more boils down to one point – a brand new smartphone. However when it comes to changing of handset, there is one issue that frustrates many users, that is to transfer contacts from one phone to another. With different phone manufacturers, operating systems and supported platforms, is there an easy way to transport all your contacts without any hassle? Yes there is, read below.
How to Transfer Phone Contacts to New Phone
Way 1: Use Phone Transfer
If you really want an efficient, practical and straightforward way to transfer all those saved numbers from your old phone to the new one, use Phone Transfer. This software can transfer not just full contact info but can as well handle other files such as pictures, videos, music, call logs, messages, documents and more. It can run with Android, iOS, Symbian and Blackberry devices. Also, the Phone Transfer software comes fully compatible with the latest mobile operating systems based on these platforms and supports over 2,000 phone models.
Download, install and run Phone Transfer on your computer.
Using the supplied USB cables to connect both your old and new phone.
The program will automatically recognize connected gadgets.
Check the "source" and make sure that it is your old phone while the new one should fall under "destination". This can be easily switched by hitting "Flip" button.
On the middle pane tick "Contacts" box, then click "Start Copy".
Wait until transferring process completes.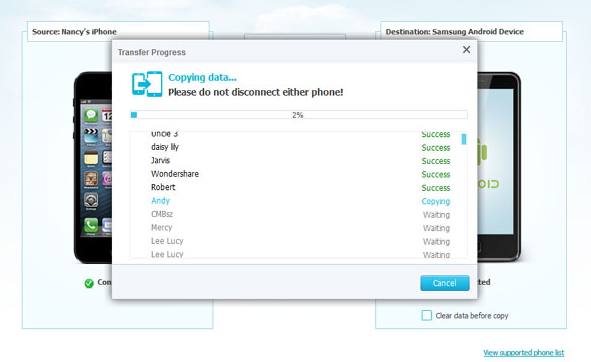 With Phone Transfer, transferring contacts between phones is super easy. No more loss of data because it can be retrieved with a single click.
Way 2: SIM-Based Transferring Method
Only have a few contacts to transfer with no extra stuff, using your SIM card will simply do the trick. This method is totally free, easy and without a doubt uncomplicated.
Copy all the numbers stored in your old phone's memory and move them to your SIM card.
Insert your SIM card to your new phone then copy the numbers back from the SIM to your new phone's memory space or SD card.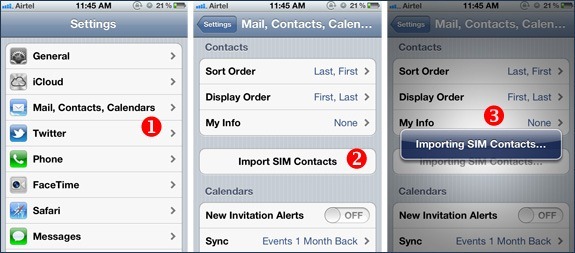 However, bear in mind that carrier-locked handsets cannot use this solution to transfer contacts from old phone to new phone. Also, some SIM cards do have restriction on the number of contacts that can be saved.
Way 3:Use applications provided by manufacturers to transfer contacts between phones
How to transfer contacts from phone to phone becomes easy with the help of computer. The computer serves as your middle vehicle which makes the transferring process feasible. Although, this method is quite complicated as you need to download and install specific software compatible with your phone. Moreover, it requires you to have your full phonebook already stored on your computer via Microsoft Outlook or as a VCF file.
Depending on the software, it can help you import and export contacts within few scrolls as well as clicks. Check below for manufacturer-specific file transferring application:
Nokia – Ovi Suite
Blackberry – Desktop Manager
iOS – iTunes
Samsung – Kies
HTC – HTC Sync
Sony – PC Companion
Windows Phone – Microsoft Device Center/ My Phone
CDMA Phones – use BitPim software
Since there are thousands of mobile phones from different manufacturers, make sure to follow on-screen instruction after you have installed the needed software.
Way 4: Over-the-Air Contacts Transfer
If you have an old phone that can connect to the internet, you can easily transfer contacts from one phone to another via Cloud. This method requires no use of computer but a stable, reliable and fast internet connection. In order to make "Over-the-air" contact transfer, you will need a third party application such as:
Mobical – Mobical is an online service that uses Cloud to carry out contacts transfer. It works with most mobile phones and downloading it is free. First you need to install Mobical on your old phone. The software will then create a backup of your contacts in the Cloud. Install Mobical on your new phone using the same log-in details. It will automatically transfer all your saved contacts from the Cloud to your new phone.
Google Sync – for Android devices, Blackberry, Nokia and iOS handsets, you can use Google Sync to transfer contacts from old phone to new phone. Google Sync can move phonebook entries by simply connecting to the internet and logging in.
There are many ways on how to transfer phone contacts to new phone. Some require the use of desktop PC together with free manufacturer software while others can move phonebook contents of their handset wirelessly. Though, steps and procedures might be a troublesome especially for novice users. For beginners, on-the-go users and non-techie individuals, it is advised to use professional mobile transferring software – Phone Transfer.