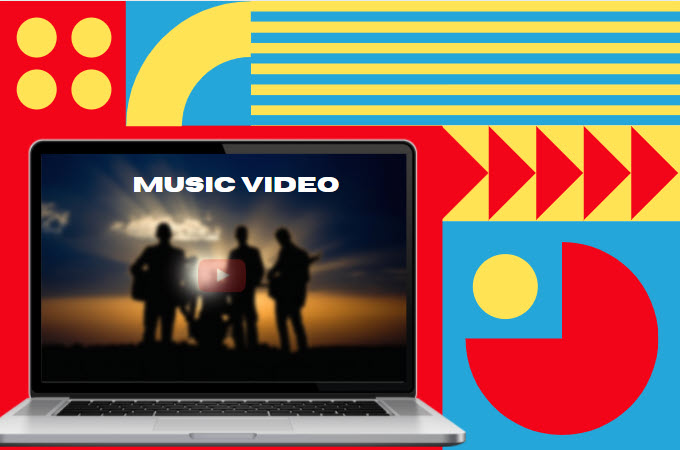 Music videos play an important role in young bands in promoting their music to social and video sharing platforms. If you're an aspiring solo artist or band and you want to make an entertaining music video for free. In this article, we will introduce the best online tool that you can use in making music videos with ease. Aside from that, we've listed the step by step procedure on how to make a music video with this tool. Lastly, we will also be showing the things you need to consider in making an awesome music video.
Simplest Way To Make A Music Video For Beginners
LightMV is a straightforward video editing program suitable for beginners in making video content for multiple purposes. Furthermore, this tool enables you to make music videos with Windows, Android, and iOS platforms. Besides that, it has an online tool that you can access easily using different web browsers. Not to mention, this tool provides a pre-made template that allows you to customize video instantly. You can also enhance the video by adding text, a personalized logo, and the audio file you want to use. Check the steps below on how to make a music video by yourself using LightMV.
Advantages:
Its highly-customizable video templates allow you to add exciting effects and animation instantly without editing video editing skills.
Perfect for promoting the video because this tool allows you to share the videos with different social media platforms directly.
User Guide:
First, download the audio file you want to use and list the several tags if it's rock, happy, pop, and more.
Next, open a web browser to visit the official website of the tool. From here, click the "Get Started" button to choose your desired templates.

Tips: Click the picture below to watch this engaging music video template.

Third, click the "+" icon to upload the images and short clips you want to include in the video. After that, click the "Edit" button to insert text using this video maker online with music and effects free.

Head on to the "Change Music" button and select the "Add Music" button to upload the audio clip you want to use in the music video.

Finally, click the "Produce button below to render the video. Once done rendering the video, click the "Free Download" button to save it on your computer.
What Media Do You Need In A Music Video?
Make a plan
The first thing you need to do before making music a video is to make a plan. Make a list of the things you need to complete, like the schedules of shoots, scripts, and procedures. With this, it could help you on how to make a music video with your phone. Furthermore, preparing a plan for the video can help you to save more time.
Record crystal clear quality audio
Next, to have a good music video is you need to use the crystal clear record audio file. Aside from the photos and short clips, an audio file is also important to set a mood for your listener. In addition, you need to make sure that you are using audio and music clips that have no copyright issues.
Use high-quality images and short clips
Then you need to do is collect HD multimedia files such as photos and videos. One factor on how to make video with song is to use relevant images and short clips with the song. With that, LightMV can help you to convert raw photos and videos into amusing music videos with its professionally-made templates. videos with its professionally-made templates.
Make an outro video
After making a music video, you also need to customize an outro video to introduce the cast. Aside from that, this kind of video is perfect for giving thanks to all the people that help you to make the music video. Check this awesome template below to start editing the outro video for your music video.
Tips: Click the picture below to watch this engaging music video template.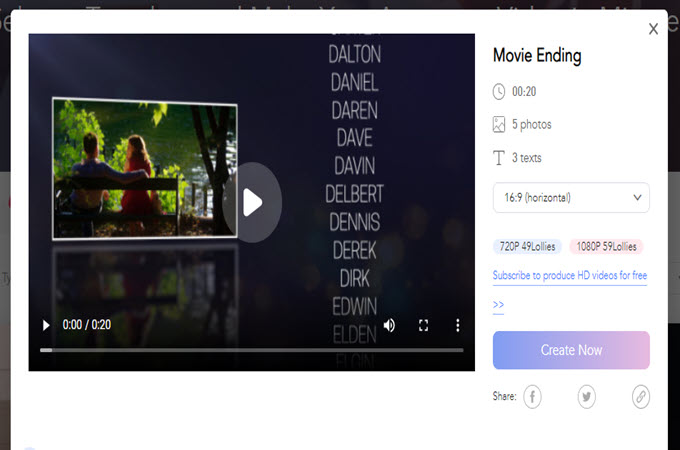 Conclusion
As we mentioned above, LightMV is the best video editing program that can help beginners how to make a good music video instantly. In fact, this program works with different platforms, including Windows, iOS, and Android. Aside from that, we've listed the steps and tips that you can follow to have an amazing music video. For more suggestions, feel free to comment down below.