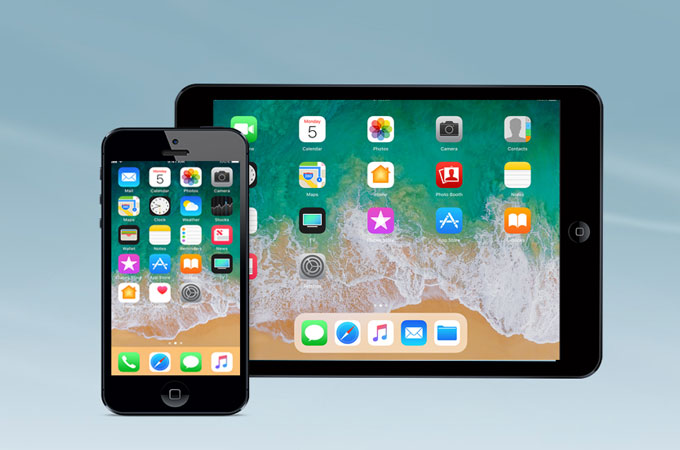 Almost all iPhone and iPad users are using iTunes in order for them to access files on iPhone or iPad. Photos, music, and videos are not hard to find as they can be seen on the iPhone itself. While documents like word, text, pdf and other document files are hard to be seen. However, many users would like to find an alternative to it because of its glitches and bugs. Aside from that, not so techy people are having a hard time using it. In these cases, you can use the apps below as your alternative to viewing your iOS files.
Below is a video you can refer to: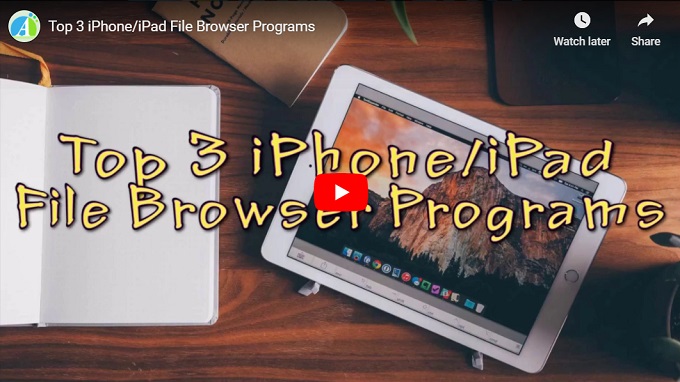 Tools to Use to View Files on iPhone/iPad
ApowerManager
The first alternative that you can utilize is the ApowerManager app. This tool is a professional desktop app that is made for the purpose of allowing users to easily manage iOS and Android devices' files. It can help users import, export and delete files such as videos, images, music, and documents. Aside from using it to manage and view files on iPad or iPhone, it can also be used to install and uninstall apps. Below is a detailed guide on how you can use this tool in browsing and managing your files.
Download this professional tool on your computer and on your iPhone or iPad.
Next, connect via USB cable. When you use a USB cable, the tool will automatically detect your device.
Once connected, you may now start browsing your files. All files are categorized as Photos, Videos, Music, Notes, Apps and more. Just simply go to "Manage" tab to view them.
Apart from acting as iPhone file browser and manager, this tool can also let you mirror the screen of your iPhone and iPad. It as well allows you to take a screenshot of your screen and it helps you instantly restart and turn off and on your device. You can find these functions on the lower part of the phone display found on the interface.
Pros:
Manage files with great ease.
It is a one-stop file manager with other helpful function.
This is perfect for beginners and not so techy persons.
Cons:
Sometimes, QR Code function is not working. However, it will surely improve on the next update of the tool.
i-FunBox
The next tool that you can utilize to browse iPhone files is the i-FunBox app. You'll be able to transmit files from your phone to PC or vice versa. Aside from that, you can also install and uninstall apps with it. Furthermore, this tool can also let you delete unwanted files. Here is how you can use it.
Install the app on your computer and then launch it.
Connect a device to PC via USB cable.
Once connected, go to "My Device" and then you'll see that your files are categorized.
You can now start browsing and managing your files.
Pros:
It can manage file from iPhone and iPad.
It can change the app icon on your iPhone.
It can work without iTunes.
Cons:
Failed to connect sometimes happens.
Sometimes it is not compatible with Jailbroken iPhone.
iExplorer
You can also use iExplorer as an iPad file explorer. This can also let you manage files of the iPhone and iPad device. Furthermore, it can also let you do selective backups such as music, photos, videos, and messages. Here is how you can use it.
Download and install the app on your computer.
Connect your device to PC via USB cable.
On the interface, you'll see that the files are arranged accordingly. Just choose which file you want to manage and explore.
Pros:
This app is not hard to use.
It can help you manage your files.
Cons:
It needs payment to use its full version.
It can only backup selected files.
Conclusion:
That sums up the tools that you can use to view files on iPhone and iPad. All of the top 3 tools given are all helpful. However, if you want to use an app that is extraordinary, then you should use the ApowerManager tool.