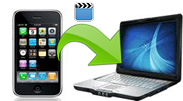 Why transfer videos from your iPhone to PC?
In the advent of smart phones, the iPhone is one of the leading brands of phones. An iPhone is not simply a phone. It allows you to take high quality videos and store them on your phone. However, these videos take up space. With the limited and non-expandable memory of your iPhone, you may have no other choice but to delete these videos to free up space.
In addition, viewing and sharing videos on an iPhone limits the watching experience. The small screen of the iPhone makes it difficult to watch videos in it. Now, instead of deleting the videos and trying hard to watch directly from your phone, you can transfer video from iPhone to PC, freeing up space, backing up or editing on PC and giving you more watching and sharing options.
Transferring iPhone videos to your PC
There are various ways from which you can choose to transfer video from your iPhone to PC.
Way 1: Use Apowersoft Free Online iPhone/iPod/iPad Transfer
The Apowersoft Free Online iPhone/iPod/iPad Transfer is freeware that comes in two variants: the online application and the free software, which you can install in your PC. This free application does not require additional software installations needed. Simply connect your device, launch the application and you will be able to transfer iPhone videos to PC. The freeware has extreme features that're not available in other similar applications.
In addition to file transfer, the freeware allows you to manage media contents on your iPhone, as well as the apps, mail, calendar and notes. You will be able to control your device using your PC. The freeware comes along with free built-in tools: MP3 player, file editor and ringtone maker. Also, this supports all iOS devices and versions including the iPad and the iPod Touch.
Besides using the free online service, you can also choose to download its desktop version. The software can perform multi-thread tasks for managing files on iPhone, transferring files in batch, etc. By doing this, you are not required to launch the application every time.
Way 2: Use cable to transfer videos from iPhone to computer
Connect your iPhone to your PC and wait for the AutoPlay window to open. Click on the option "Import pictures and videos" and adjust the import settings. Choose a folder to place your videos. Set the other import options and you are good to go. You may choose to enable the option "Always erase from device after copying" to save you space on your iPhone. This way allows you to transfer videos from iPhone to computer without using iTunes.
Way 3: Transfer your videos using Dropbox
You may also have the option for transferring recorded iPhone videos to PC via Dropbox. Dropbox is an online storage system where you can sync your files over a variety of devices. You have to install the Dropbox app both on your iPhone and on your PC to facilitate uploading files.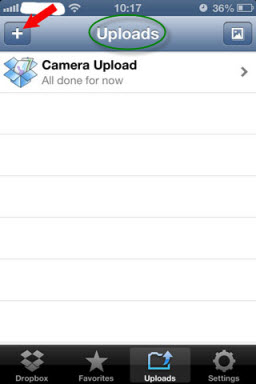 Upon installation of Dropbox on your iPhone, you select the videos that you want uploaded and then choose the destination to store them. Wait for your files to be uploaded and you will be able to access to them once they're done. You need to have a Dropbox account to sync over cloud storage. In addition, you have to ensure your iPhone and PC are running on the same account so as to sync files between them. It is convenient to finish how to transfer iPhone videos to PC wirelessly via Dropbox.
Way 4: E-mail your videos from your iPhone to PC
This works best with shorter videos because they are smaller in size and they can be attached to e-mails easily. Compose a message to yourself or to your intended recipient and then attach the video. Longer videos might not attach to e-mail because they're larger in size while only a few email clients let you send them through messages.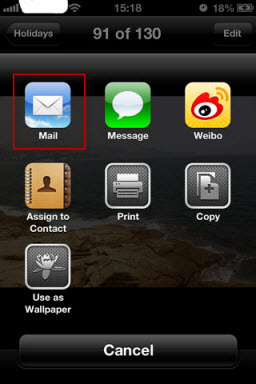 Way 5: Use iCloud and other wireless transfer methods
You can use the iCloud to transfer video from iPhone to PC. Apple made iCloud service lets you customize the settings of how you want to transfer your videos to PC. Using your PC, download the iCloud and log in with your Apple ID which you use on your iPhone. However, this works only with the newest version of the iOS software. You may choose to download other apps with similar wireless transfer methods but some of these work only when your iPhone and your computer are connected to the same wireless network.
The best way to transfer videos from your iPhone to the PC
We have discussed 5 ways of how to transfer iPhone video to computer. While there are a lot of options, the Apowersoft Free Online iPhone/iPod/iPad Transfer is the most functional as it has added features to transfer photos from iPhone to PC or copy iPhone notes to computer which are not available in the other transfer methods. Moreover, you do not need Internet connection when transferring via the free software. Finally, you get remote access to your device without installing additional software. At the end, whatever option you choose, remember to always back up your data.